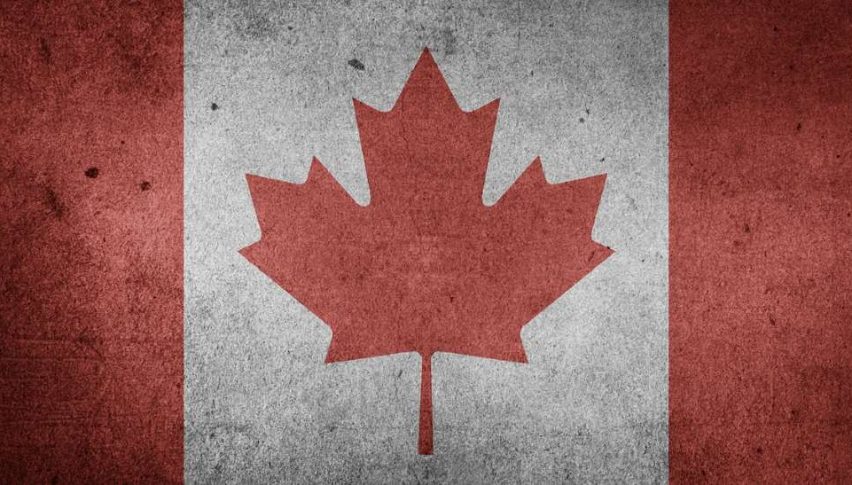 USD/CAD Extends Weekly Downturn
The USD/CAD is once again on the bear, extending weekly losses. With WTI crude oil rallying above $41.00 and U.S. jobless claims stagnate, the Loonie is posting nice gains vs the Greenback. For now, forex players have driven the USD/CAD beneath weekly support and toward September lows.
During the U.S. premarket hours, the weekly U.S. jobs reports were released to the public. Here is a quick look at the highlights:
Event                                                                         Actual                 Projected           Previous
Continuing Jobless Claims (Sept. 25)                     10.976M              11.400M             11.979M
Initial Jobless Claims (Oct. 2)                                    840K                      820K                   849K
October's Initial Jobless Claims figures came in at pandemic-low levels, suggesting that employment continues to improve. Of course, both the Continuing and Initial Jobless Claims remain very high, but are decreasing month-over-month. 
Right now, the truth about U.S. unemployment is this: it's a huge political issue. No matter what the weekly jobless claims numbers say, they will be spun politically one way or the other. Although we see consistent gains in job creation, the speed of which concerns some. Ultimately, no one knows how fast employment should, or will return to pre-COVID-19 levels ― the markets know this and that's why the volatility surrounding the weekly jobless claims reports has subsided.
For the USD/CAD, all signals point down. Let's dig into the weekly technicals and check out the landscape.
USD/CAD Extends Weekly Losses
Early October has been great for USD/CAD bears. Rates are back in the neighborhood of 1.3200 and trending south.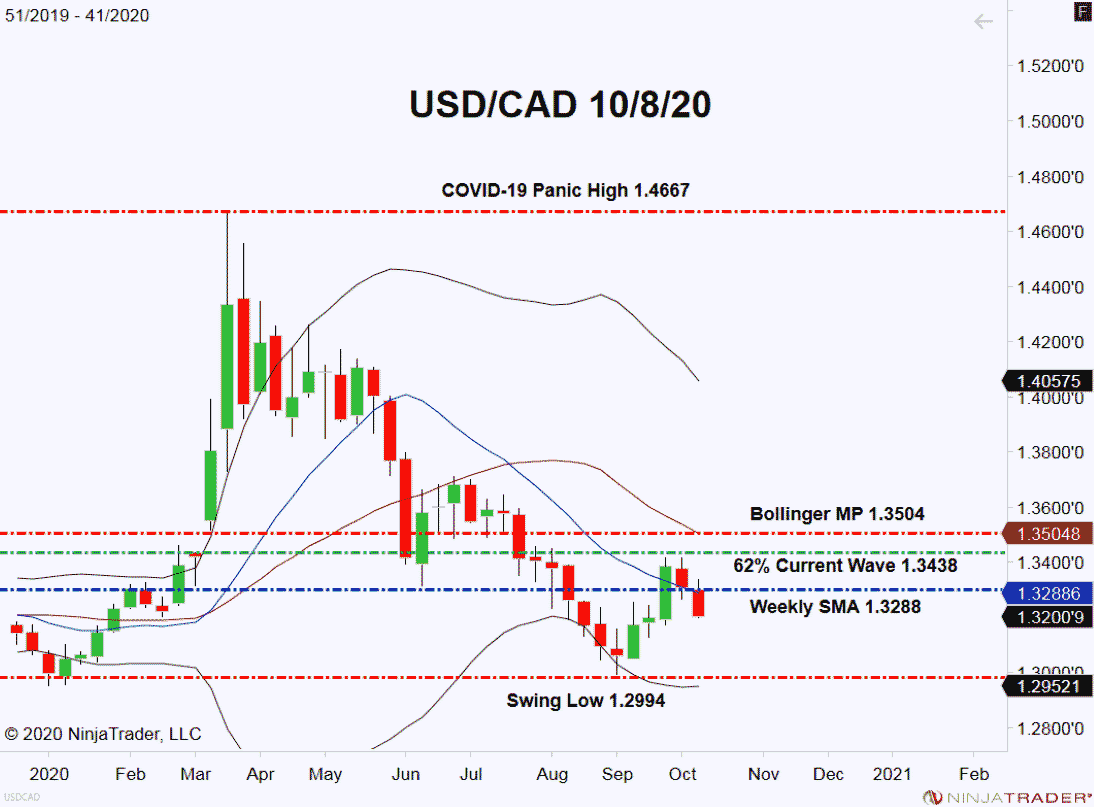 Overview: If WTI continues its early-fall rally, then the USD/CAD is destined to revisit the 1.3000 handle. Should this event occur, a nice buying opportunity is likely to set up. 
Friday is a big day for the Loonie on the economic news front. Canadian Unemployment is due out at 8:30 AM EST and analysts expect the figure to fall beneath 10.0%. In the event this report lags expectations, be on the lookout for a short-term bounce in the USD/CAD.