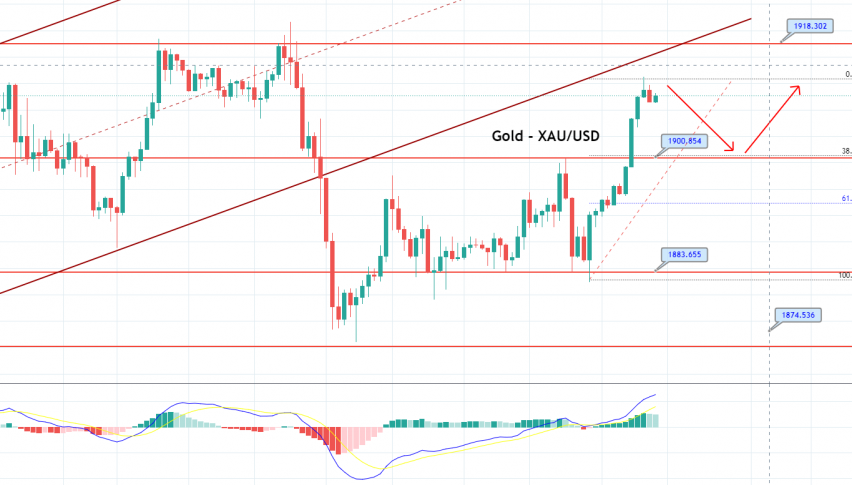 Daily Brief, October 09 – Everything You Need to Know on Friday!
Posted Friday, October 9, 2020 by
Arslan Butt
• 2 min read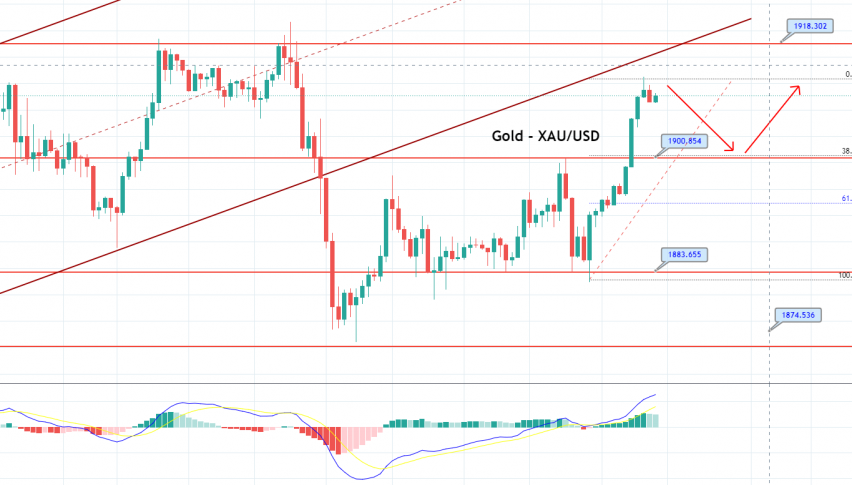 Good morning traders,
Prices for the precious metal, gold, closed at 1,893.45, after placing a high of 1,900.65, and a low of 1881.92. Overall, the movement of gold remained bullish throughout the day. A day before, prices for the yellow metal rose, extending its gains, as uncertainty about the US Presidential election and the chances that a fresh stimulus package will be released soon. The mixed optimism and pessimism over the fiscal stimulus talks have confused the gold traders, causing prices to move into a consolidation range.
Gold tends to rise in the event of currency debasement, and whenever the US government pushes through a significant stimulus package, gold rises. However, the back and forth between House Speaker Nancy Pelosi, US Treasury Secretary Steven Mnuchin and President Donald Trump, regarding the stimulus measures, have confused the traders.
On Thursday, Trump and Pelosi indicated support for a smaller bill to help the airline industry specifically, even though Trump had terminated talks over a large stimulus package earlier this week. Investors have cheered the idea of some support for the US economy, even though the proposed support was only for airlines, and it will fall far short of a comprehensive relief package.
This week, Fed officials passed comments and stressed the need for additional stimulus measures. The Federal Reserve has been amazing during the economic recovery, but even Dallas Fed President Kaplan has acknowledged that they don't have the tools to replace fiscal policy.
Gold prices moved higher and reached the $ 1,900 level on Thursday, amid hopes for a small aid relief package for airlines and small businesses; however, the odds are still 50/50 that some sort of aid package might be passed before the elections.
On Thursday, the US data revealed that 840K Americans filed unemployment claims last week, against the expected 820K, weighing on the US dollar. The weak US dollar gave strength to the yellow metal prices, resulting in a rise on Thursday, so that they were able to post gains. Though the number of jobless claims was less than the previous numbers have been, it is still a huge amount, and this caused a surge in gold prices. The total number of people claiming benefits in all programs is 25.5M, which reflects a decline of 1M from the previous week. However, with coronavirus cases rising across the country, it was hard to cheer such a meager improvement in terms of jobless claims.
The flat labor market recovery can be seen through the weekly jobless claims, which raised the expectations that Congress will reach an agreement on a stimulus package before the election. This gave US stocks a push. President Donald Trump signaled that fiscal relief talks have reopened and will be productive.
However, House Speaker Nancy Pelosi said there would be no standalone airline bill without a bigger aid plan. After Pelosi's comments, the gains in equities boosted hopes considerably, that she will stand her ground in terms of securing a bigger relief bill. All of the uncertainty over the next round of the US stimulus package favored gold, and it rose above the $ 1,900 level on Thursday.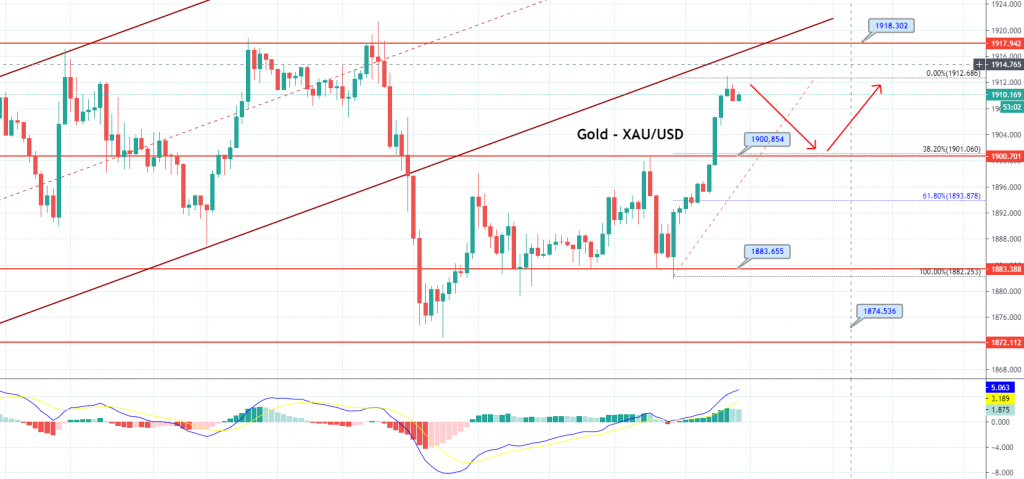 Daily Technical Levels
Support              Resistance
1,888.15              1,907.90
1,876.90              1,916.40
1,868.40              1,927.65
Pivot Point:        1,896.65The precious metal, gold, has soared sharply to trade at the 1,912 level, but the closing of a neutral candle below this level suggests a mixed bias among traders. Therefore, another closing of a bearish engulfing candle or tweezers top pattern may initiate a bearish correction/retracement in gold. On the lower side, gold may find support at 1,906 and 1,899. Conversely, a bullish breakout at resistance levels of 1,912 may extend the buying trend until the 1,919 level. Good luck!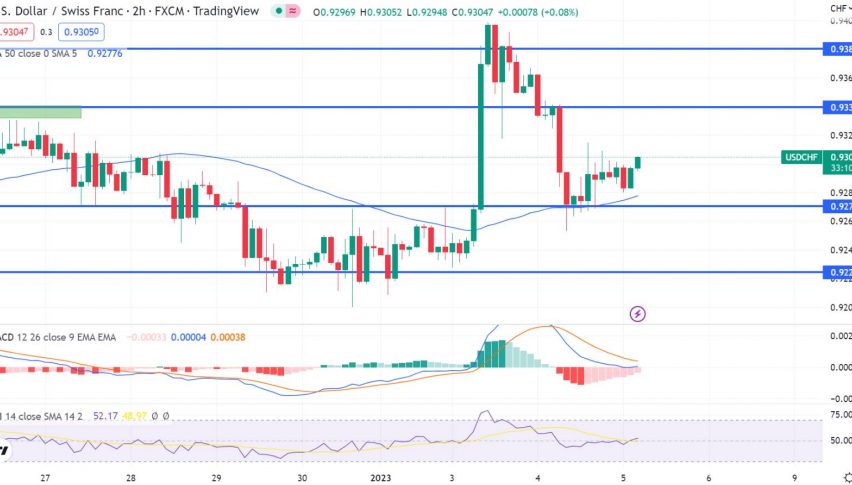 3 months ago