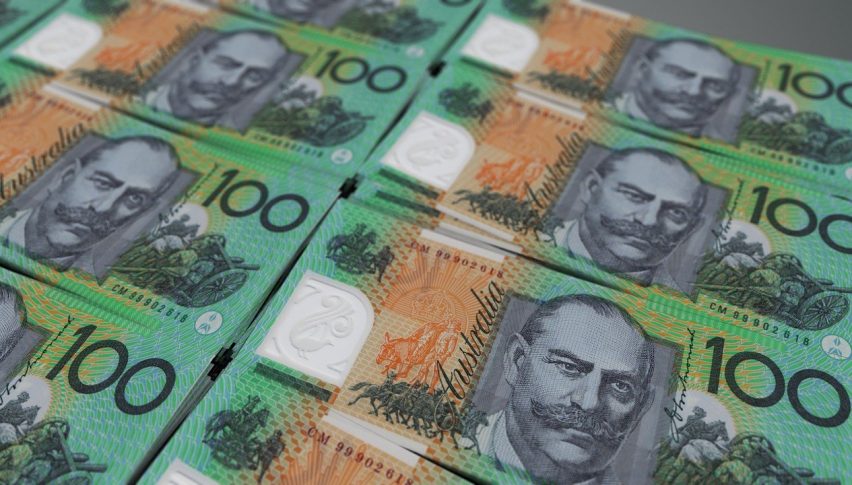 The AUD Looks to Lowe as 0.7200 Cracks
Posted Monday, October 12, 2020 by
Rowan Crosby
• 2 min read
The data calendar is light this week for the AUD, however, there are a couple of key points that we will be needing to look out for.
Once again, the main interest at the moment continues to be the stimulus saga in the US. Each day, new headlines drop based on the latest opinions and markets seem to follow. That was really the story of last week and as a general rule, the AUD/USD gets pushed around given its status as a risk asset.
On the local front, the main pieces of data will be both local jobs data and also a speech from RBA Governor Lowe. Lowe will be speaking Thursday at the Citi Australia and New Zealand Annual Investment Conference and currently, there is no title for the speech.
Lowe is expected to signal that a rate cut is on the cards for next month after hearing lots of talk around this is the last few weeks. If you recall, the deputy Governor, indicated that the RBA is looking at a rate cut and then the big banks came out with their projections for an October or November cut. Now the October cut is off the table of course, but there is growing speculation that the RBA will cut rates to 0.1% at their November meeting.
The AUD/USD initially fell away to 0.7000 on the news but has since rebounded. It hasn't quite bounced back to the prior levels which was around 0.7300 at the time.
The other key indicator this week will be the jobs number on Thursday where it is expected to show a fall. There has been a number of big stimulus programs that have begun to taper during that period that had been aimed at boosting jobs, so that is a likely cause. The RBA has also linked its monetary policy to the unemployment rate, so that is another theme to watch.
Price action wise, while the AUD/USD is above 0.7200 we remain short-term bullish.