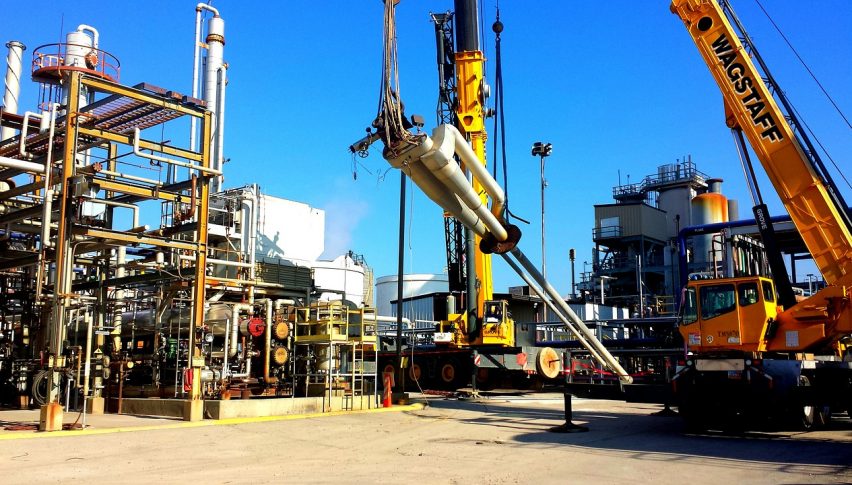 November WTI Crude Oil Back Above $40.00
For the second straight day, November WTI crude oil is trending higher. Prices are back above $40.00 after the swift decline of Friday/Monday. If you're trading WTI futures, be aware that rollover from the November to December contract is well underway. As of this writing, the volume split is just about 1.3/1 in favor of November. Look for attention to be fully on the December CL contract by Friday's closing bell.
Also, the weekly oil inventory reports are due out in the coming 24 hours. This afternoon brings the API stocks report, with tomorrow featuring the EIA stocks report. Both are expected to come in negative, led by EIA consensus estimates of -3.387 million barrels. 2020 has been a challenging year to predict crude oil supplies ― it will come as no surprise if this week's figures are positive, bucking fall seasonality.
At this point, energy bulls have to be happy with where WTI crude oil is at. Prices have recovered mightily from COVID-19 losses and continue to hold the line at $40.00. OPEC+ resuming production in early 2021, a second wave of COVID-19, and fall/winter seasonality all point to bearish WTI. For now, prices are holding firm as we head into late-October trade.
Rollover Ready To Hit November/December WTI Crude Oil Futures
Earlier this year, energy traders marveled at the giant spreads in crude oil futures. Now, the situation is back to normal as the November/December WTI spread is a reasonable $0.29.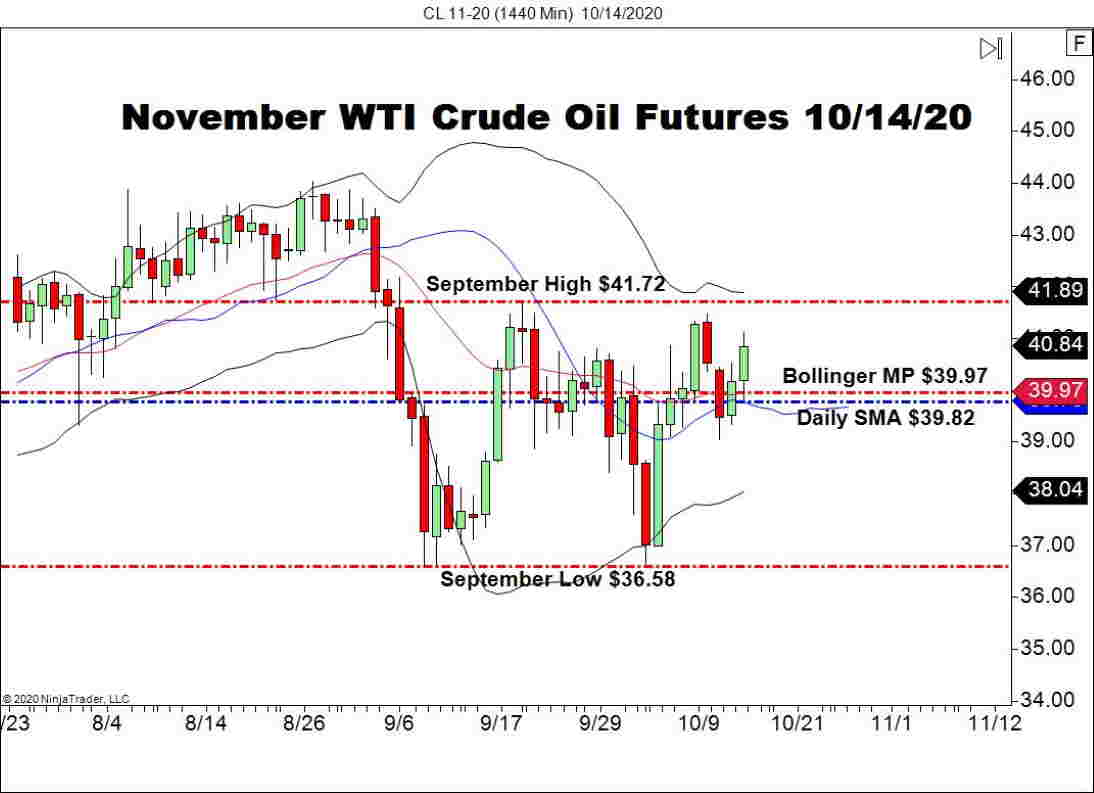 Overview: Right now, the key number on my radar for November WTI crude oil is September's high at $41.72. If we see this number taken out, a run toward $42.50-$43.50 is likely as the losses of early-September are erased.