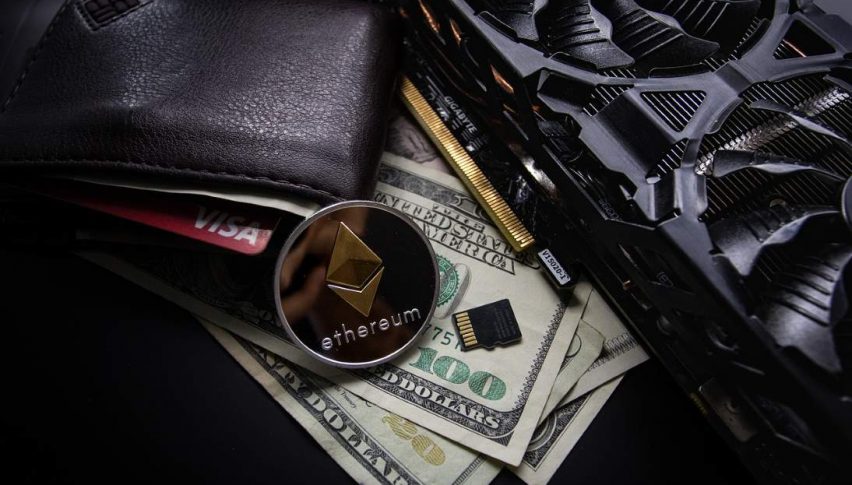 OKEx Suspends Withdrawals, Bitcoin Plunges 3%
It's been a wild 24 hours on the cryptocurrency markets, led by a shocking announcement from crypto exchange OKEx. During the U.S. overnight session, the popular trading venue stated that withdrawals were suspended indefinitely. The reason behind the new policy was the police apprehension of OKEx founder Star Xu. At this point, the exchange is challenging media reports that Xu's arrest was in connection with money laundering.
However, the news sent Bitcoin (BTC) plummeting, quickly losing about 3% of its value. Since then, prices have since stabilized in the neighborhood of $11,330. Leading altcoins also absorbed initial shocks, with Ripple (XRP) and Ethereum ETH experiencing heavy volatility.
OKEx News Doesn't Erase Monthly BTC Gains
Perhaps one of the quietest financial stories of the year has been the strength in cryptocurrencies. In fact, the past 12 months have brought 41% gains to BTC and 110% gains to Ethereum. However,  XRP  has lagged the major cryptos, losing -15.41% for the period.   
Over the past thirty days, the leading coins have traded mixed:
Coin                              Gain/Loss                        Key Number
Bitcoin (BTC)                 +5.26%                                    $11,500
Ripple (XRP)                  -1.32%                                      $0.25
Ethereum (ETH)           +0.84%                                    $375.00  
Litecoin (LTC)                -2.59%                                    $50.00
Since the COVID-19 plunge of March, Bitcoin has been rock-solid for the cryptocurrency asset class. Values have nearly tripled during this period, prompting many to argue that BTC has become a financial safe-haven. While these claims aren't without merit, BTC's sensitivity to outliers such as today's OKEx news calls its safe-haven status into question.
An Active Weekend Calendar
If you're holding forex pairs, stocks, or futures through the weekend there are a few events to be aware of. Here's a quick look at news items that may bring enhanced Monday morning volatility:
U.S. Stimulus: Don't be surprised if we see a second government stimulus deal reached over the weekend.
Political News: With just under three weeks until the U.S. election, the polls have Biden ahead nationally and in key battleground states. Be on the lookout for blockbuster political headlines to be made over the weekend.
OKEx: While the immediate volatility appears over, the situation with Star Xu and OKEx remains fluid. If money laundering charges come to pass, more high profile indictments are possible in the crypto sphere.
All in all, it's an exciting time to be in the markets. Be sure to stay tuned to FXLeaders for breaking news and analysis as we enter the home stretch of 2020.