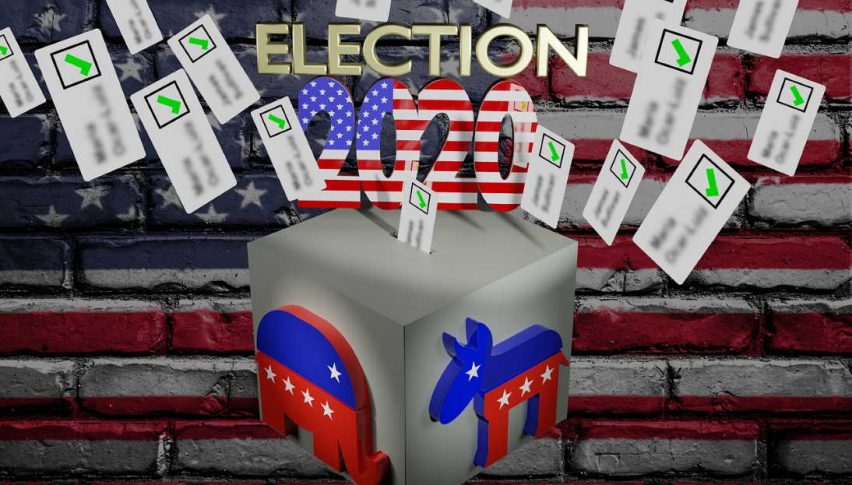 U.S. Election Polls And Odds Update
Election 2020 is entering its final stages and the action is heating up. Incumbent Donald Trump and challenger Joe Biden have intensified campaign efforts, each holding multiple daily events. If nothing else, the final three weeks of America's Election 2020 will make for great theatre.
Election 2020: The Latest Polls
After 2016's surprise victory by Donald Trump, pollsters have been heavily scrutinized. And, rightfully so. Most major polls had Hillary Clinton winning the presidency easily. One of the largest gaffes was from the New York Times (NYT), who reported on Election Day morning that Clinton had an 85% chance of becoming the next POTUS. The NYT's projections were based on pre-election polls ― obviously, the polling methodology was inherently flawed.
With 2016's NYT epic fail in mind, here's a quick look at the latest polls. These figures are from Real Clear Politics (RCP) and represent the average values of polling data from major outlets:
National Average:

Biden leads Trump 51.2 to 42.3, an advantage of 8.9 points.

Battlegrounds:

Biden leads Trump by an average margin of 4.5 points in the all-important battleground states. This is due to Biden advantages in Florida (+1.7), Pennsylvania (+5.7), Michigan (+6.7), Wisconsin (+6.3), North Carolina (+2.7), and Arizona (+4.0).
So, if the polls are gospel, the election is pretty much over. Of course, they are far from scientific or infallible. The key takeaway from these numbers is this ― the election is close. For the first time since Republican George H.W. Bush lost to Bill Clinton in 1992, a sitting president is in danger of not winning a second term.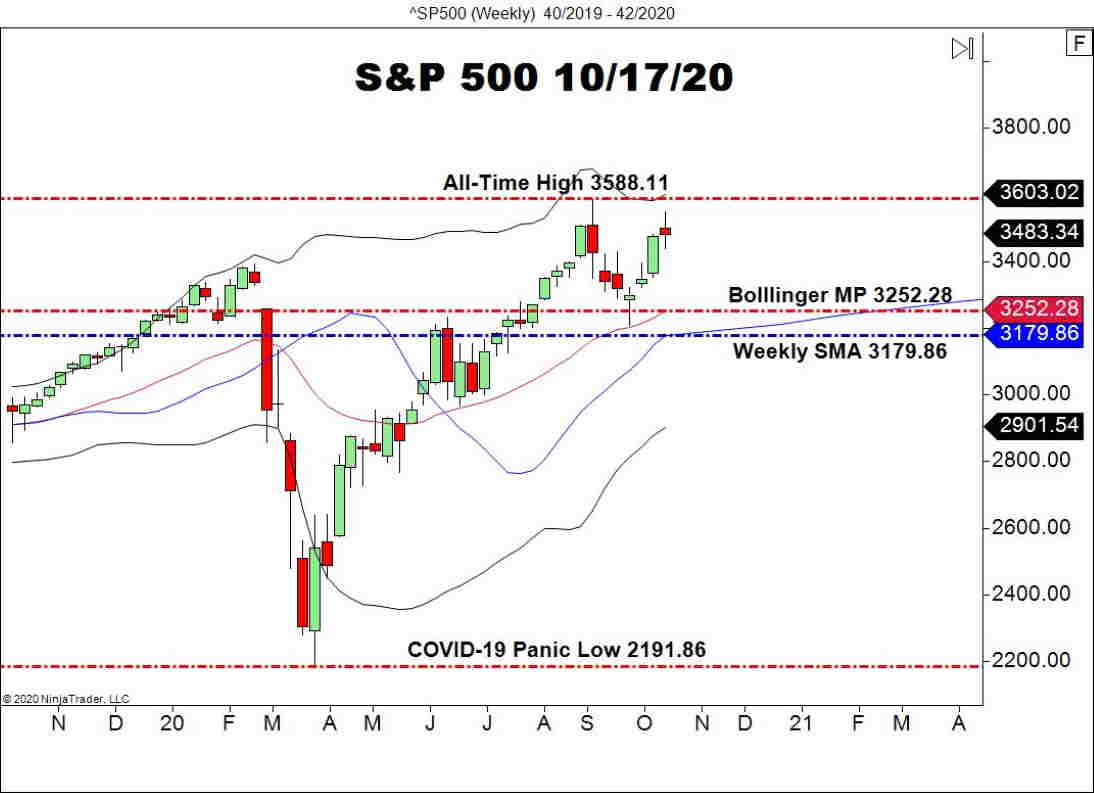 Election 2020: The Betting Odds
For most of us active traders, the idea of risking money to make money isn't a foreign one; neither is gambling. Although gambling remains illegal in many parts of the world, viewing betting odds isn't. In all honesty, they are a great barometer for how the "experts" and wagering public feel about a future event's outcome. 
For Election 2020, below are the current betting lines from a leading online sportsbook. They are represented in American odds, decimal odds, and fractional odds:
Election Winner:

Joe Biden is a firm favorite at -200, 1.5, and ½. Donald Trump is a decisive underdog at +165, 2.65, and 33/20.

Popular Vote Winner:

Joe Biden is a huge favorite at -795, 1.12, and 20/159. Donald Trump is a massive underdog at +440, 5.4, and 22/5.  
In both cases, Biden is heavily favored to be the next POTUS. Of course, odds aren't always accurate and favorites don't always win the big game. Nonetheless, as of this writing, the bettors view Biden as the safe bet to win the U.S. presidency.
The Bottom Line
Predicting the outcome of any contest accurately ahead of time is a challenge. Given the presence of COVID-19, mail-in balloting, and the polarizing nature of Election 2020, it's anyone's guess who is going to win. Undoubtedly, the coming two-and-a-half weeks are going to be full of twists and turns. 
One thing is for sure ― voter turnout is going to be record-setting. Early voting is already underway and cast ballots are coming in by the millions. As of this writing, more than 14 million votes have been tallied. This is a mammoth number that has prompted estimates of total turnout to measure upwards of 150 million. 
Ultimately, the outcome of Election 2020 remains to be seen. If you're an active trader, buckle up ― things are just getting interesting.