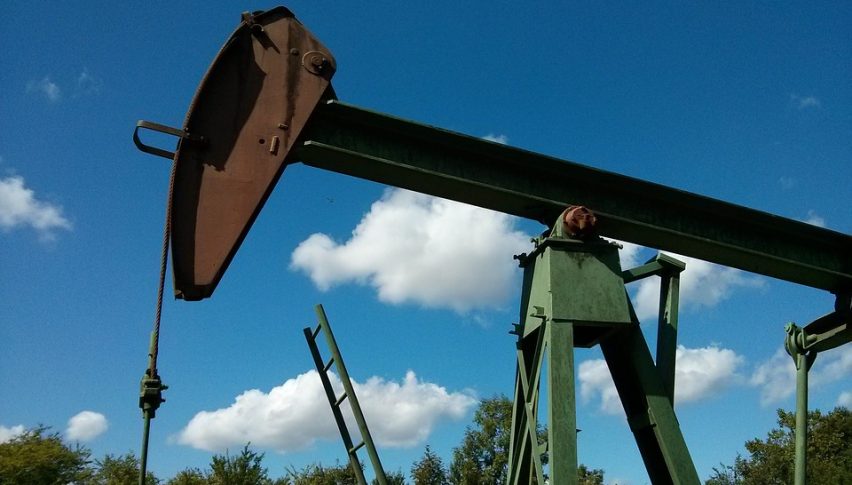 December WTI Crude Oil Enters Rotation At $40.00
The more things change, the more they stay the same. Over the past five-plus months, WTI crude oil hasn't been able to deviate from the $40.00 handle. The area has brought heavy two-way action as buyers and sellers have slugged it out — can anything move WTI from $40.00?
In truth, there may be some big volatility on the horizon for crude. First, a possible regime change in the U.S. is likely to drive heavy participation to WTI futures. In the event front-runner Joe Biden becomes the next POTUS, North American oil producers will prepare for the worst. Biden's proposed "net-zero" carbon economy by 2050 is going to involve immediate changes regarding fracking and investment in energy infrastructure. If the big energy players (Hess, Exxon Mobile, BP) begin to exit North American fracking due to new regulations, production is likely to fall off dramatically.
Another driver of WTI prices will be the planned OPEC+ production cuts. The cuts are due to kick in for late-2020 and early-2021. When coupled with decreased U.S. fracking output, bullish crude oil is possible by late-spring 2020.
Of course, the big question is how fast global energy demand will return to pre-COVID-19 levels. Should we see a major pickup in early-2021, prices are likely headed north of $50.00 by the end of Q1.
$40.00 Is The Key For WTI Crude Oil
Below is a look at the long-term performance of December 2020 WTI crude oil. As you can see, prices have yet to recover from the late-2018 meltdown. In fact, WTI has traded within 2018's range for almost two full years.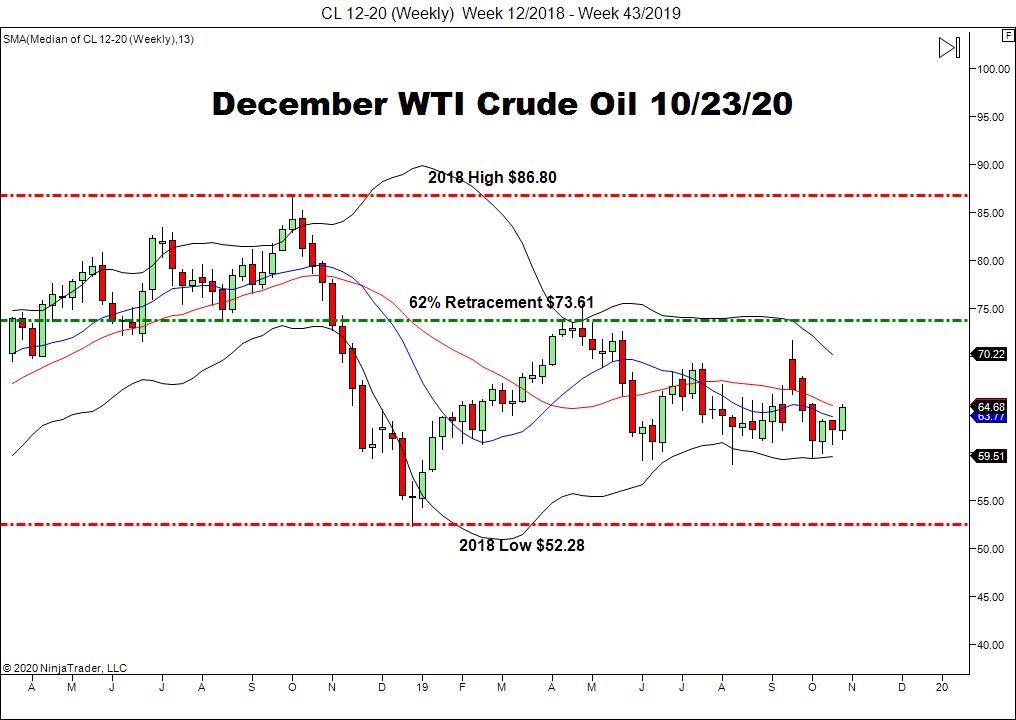 Overview: Aside from $40.00, the key long-term number for WTI crude oil is the 62% Retracement ($73.61). And, in reality, it is going to take a major game-changer to bump prices that high in the next 18 months. However, steep production cuts and a COVID-19 economic recovery may be coming — don't rule out a decisively bullish oil market at this time next year.