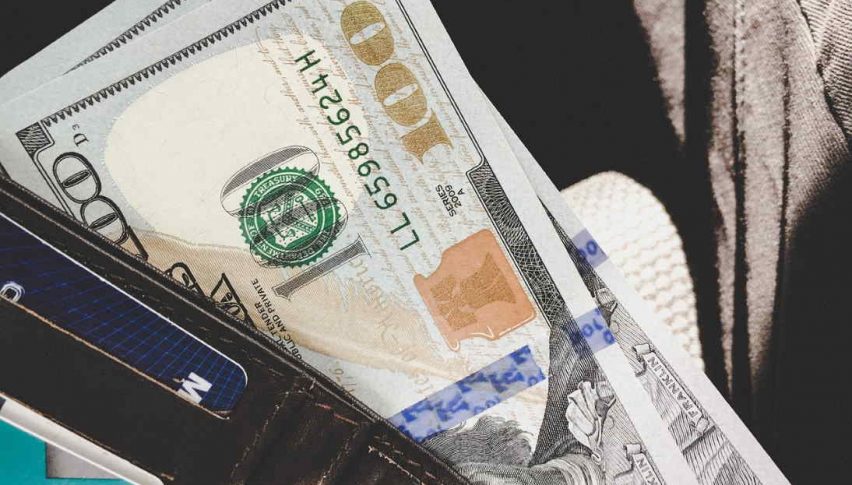 Capitulation Dominates Early Week Forex Sentiment
Capitulation is today's forex theme as the USD has posted significant gains vs the majors. Rallies vs the Japanese yen, Euro, and British pound have paced the action. Going into late-session trade, it looks like investors are headed to the Greenback to manage risk.
On the economic news front, the weekly T-bill auctions were held. Here's a look at the results:
Event                                              Actual                      Projection              Previous
3-Month                                             0.1%                             NA                         0.21%
6-Month                                           0.110%                           NA                         0.115%
All in all, investors are passing on T-bills in favor of holding Greenbacks. This will be an interesting trend to watch as the election and its aftermath drive sentiment
As we roll into Q4 2020, the USD is suddenly holding its own. At this point, it looks like the summertime lows in the USD Index are the bottom for 2020. The price action is a bit surprising as the CME FedWatch Index is pricing 0% interest rates into the market until at least September of 2021. However, a potential market driver is the scheduled FED Meeting on November 5. No policy moves are expected; flat rates and a dovish tone are almost certain, as the COVID-19 economic recovery progresses. Ultimately, investors are actively pricing the Greenback as Election 2020 and the COVID-19 contagion evolve.
Election Update
With only eight days to go until the U.S. presidential election, the polls continue to favor Democratic challenger Joe Biden. Here's a quick look at the numbers:
Real Clear Politics has Biden up by an average of 8 points nationally

Betting odds have POTUS Donald Trump nearly a

2/1 underdog

to retain the Presidency
Early voting has been a key in the U.S., with over 58.6 million votes having already been cast. According to political pundits, turnout from the Democratic party is immense, eclipsing that of the Republicans. At this point, it's all guesswork. Nonetheless, today's market sell-off and capitulation points to shifting political winds. With a little over a week left until Election Day, uncertainty continues to be the rule on Wall Street.