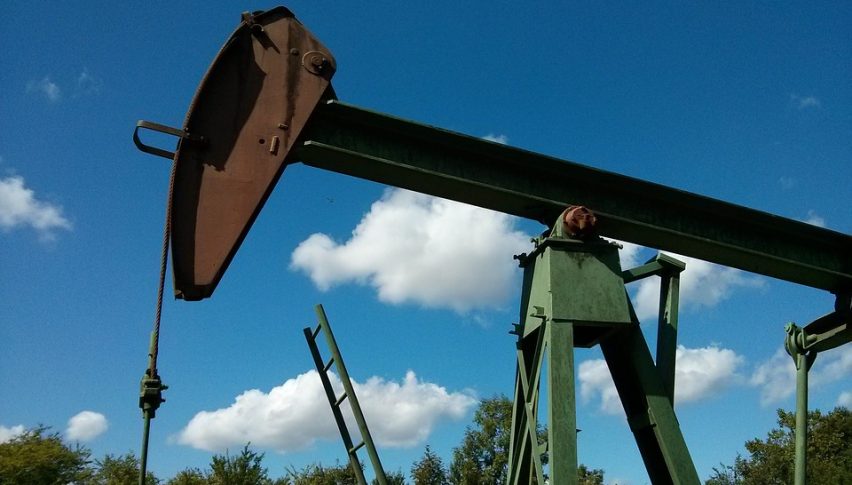 WTI Slips Beneath $40.00 Ahead Of Inventories
With the weekly crude oil inventories reports due out in the next 24 hours, December WTI pricing has slipped beneath $40.00. If you've been watching this market, then you know how important $40.00 has been; now, prices are on the decline as fresh coronavirus fears are posing major demand-side questions.
Later today, the API crude oil stocks report will be released to the public. The past several weeks have suggested that demand is growing, placing supplies under pressure. This is a key point moving forward, as this week's EIA figures are expected to come in negative once again. If so, it will be a major surprise if WTI fails to rally above the $40.00 handle.
Perhaps the largest market underpinning currently in play is the pending U.S. election. Next Tuesday will bring the result, and with it, market volatility. If you are going to be active in the coming seven days, it will be important to stay abreast of the news and manage risk aggressively. For WTI crude oil, extreme swings in pricing are definitely possible.
WTI Holds In Long-Term Bearish Territory
Since 2018, WTI has been in a downtrend. Now, prices are attempting to break above several key resistance levels.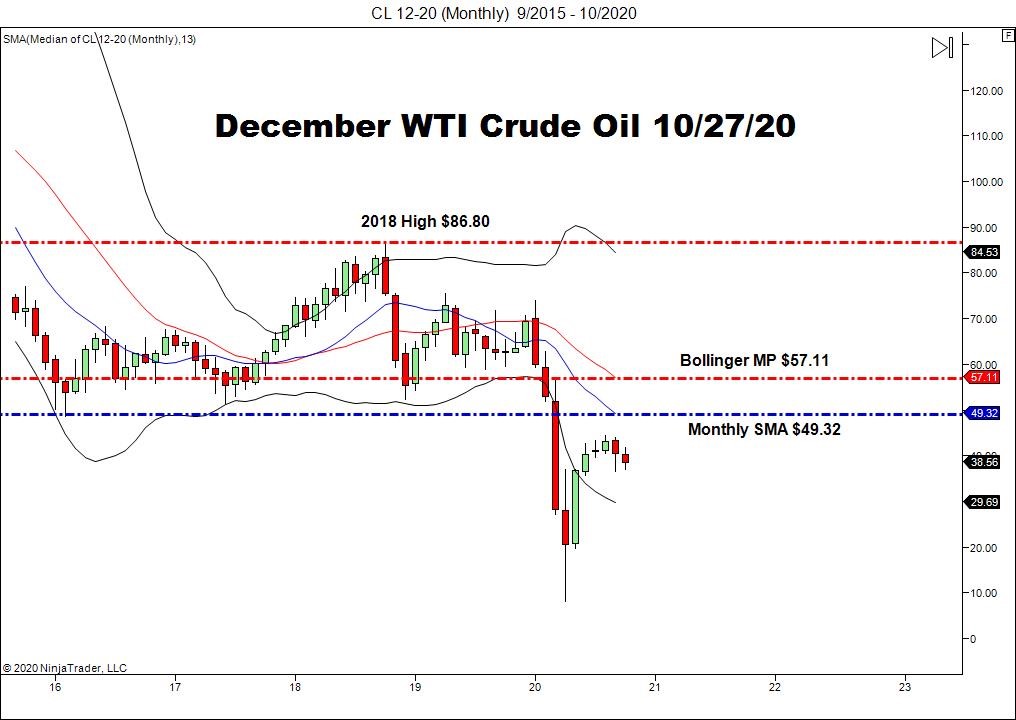 Here are the key long-term levels to watch:
Resistance(1): Monthly SMA, $49.32

Resistance(2): Bollinger MP, $57.11
Overview: The next 24 hours are going to set the tone for November trade in WTI crude oil. If we see another draw on supplies and subsequent rally in WTI, prices may be poised for a pre-Thanksgiving rally. However, weakness below $40.00 is an extremely bearish signal and one that could prompt a deep downturn ahead of the winter months.