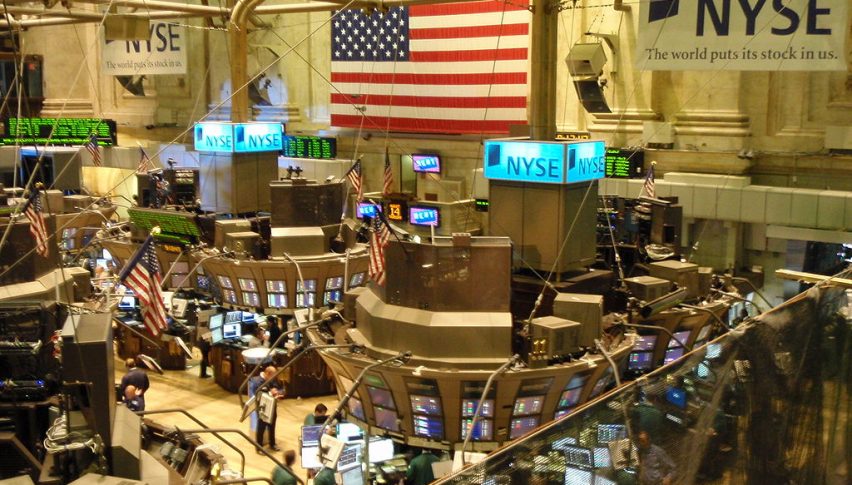 US Stocks Trend South as October Winds Down
The rough week on Wall Street has continued today, with US stocks extending their march south. At nearly the halfway point of the session, the DJIA DOW (-835), S&P 500 SPX (-98), and NASDAQ (-345) are once again deep into the red. Sellers are outpacing buyers decisively, leading many to question next week's election results.
This morning's headlines have been ominous. New widespread COVID-19 lockdowns appear inevitable across Europe, with many in the US wondering if America is soon to follow suit. The rising COVID-19 contagion has placed pressure on the crude oil markets, as many are expecting demand to slide going into Q4. 
One set of factors playing huge for US stocks are the recent developments in the US election. With more than 70 million ballots having already been cast, political pundits remain committed to Joe Biden being the clear-cut favorite. Over at the political trading website Predictit.org, the consensus is that Biden is ahead by about a 60/40 margin. While these are not overwhelming odds, it looks like US stocks are leaning toward a regime change.
US Stocks Plunge for the Third Straight Session
For December E-mini DOW futures, the selling has been hot and heavy this week. Monthly gains have been erased, as November trading rapidly approaches.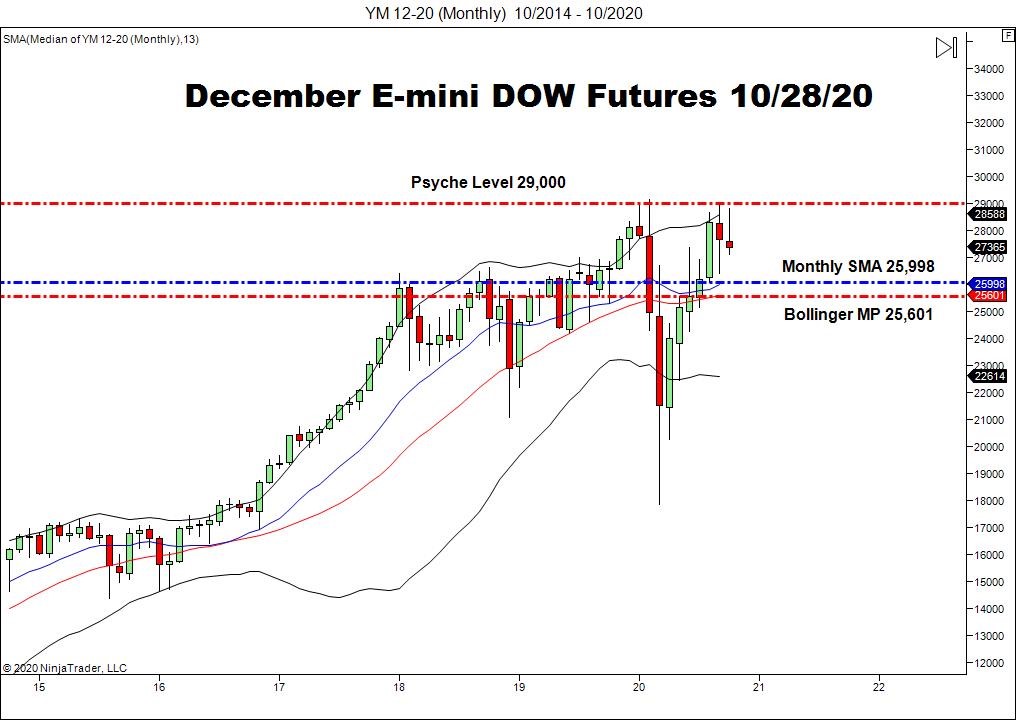 Here are two numbers worth watching as October draws to a close:
Support(1): Monthly SMA, 25,998

Support(2): Monthly Bollinger MP, 25,601
Bottom Line: If DOW 30 stocks continue to fall, a test of downside support in the December E-mini DOW will come into play. For the remainder of the week, I'll have buy orders in the queue from 26,011. With an initial stop loss at 25,973, this trade produces 38 ticks on a standard 1:1 risk vs reward ratio.