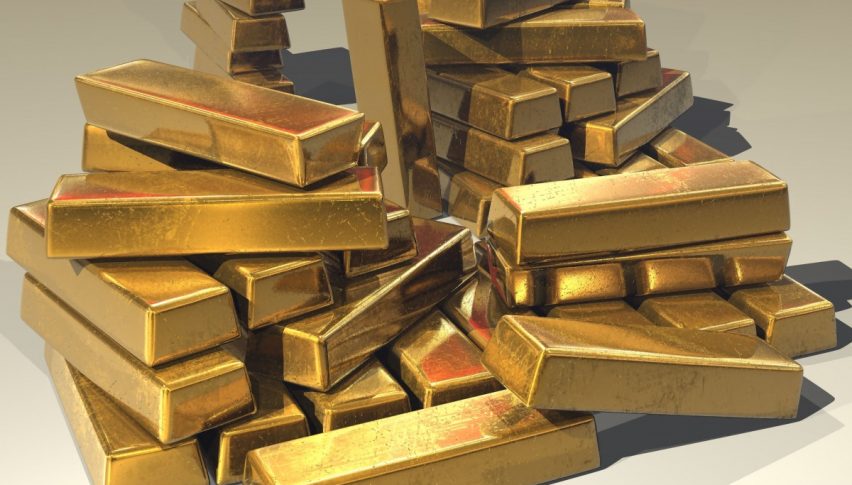 Double Bottom In View For December Gold Futures
Capitulation is the word of the day as investors are turning to the USD instead of gold or the forex majors. With only a few hours left until the closing bell, the DJIA DOW (+190), S&P 500 SPX (+45), and NASDAQ (+197) are attempting to pare yesterday's massive losses.
December gold futures are down on the day, losing more than $11.00 per ounce (-.60%). Aside from the big GDP numbers, the improving weekly jobless claims are boosting sentiment. Here are the highlights:
Event                                                                Actual             Projected         Previous 
Continuing Jobless Claims (Oct. 16)             7.756M              7.700M             8.465M
Initial Jobless Claims (Oct. 23)                         751K                   775K                 791K
All in all, it looks like the U.S. labor market is headed in the right direction. Continuing and Initial Jobless Claims continue to fall, suggesting employment is on the mend. As Q4 comes on, the FED's projection of 7.0% unemployment by year's end certainly appears doable.
Let's dig into the technical outlook for December gold futures and see where this market may be heading.
Double Bottom In Play For December Gold Futures
Right now, gold is in a bearish position on the daily timeframe. The key Double-Bottom support level of 1851.00-1851.1 may come into play very quickly.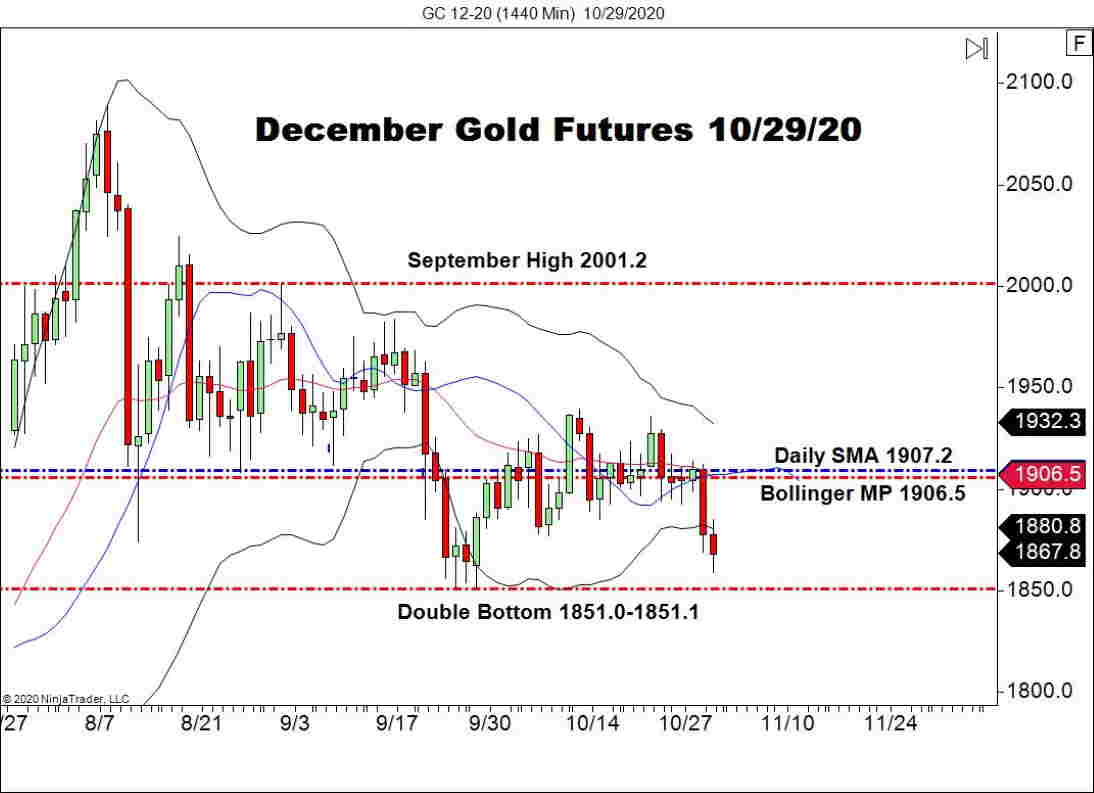 Overview: It's anyone's guess where commodities and stocks will close going into the weekend break. However, given this much uncertainty, it will be surprising to see December gold trade flat ahead of Friday's closing bell. If we see price action take out the daily Double-Bottom, be ready for a swift move to the 1825.0 and 1800.0 levels.