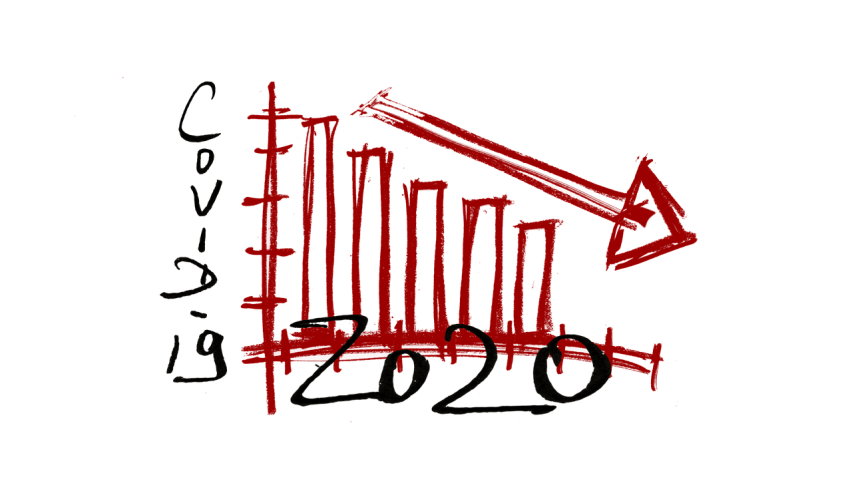 Second Wave of Pandemic to Hit Global Economic Recovery
Posted Thursday, October 29, 2020 by
Arslan Butt
• 1 min read
A majority of economists recently polled by Reuters anticipate the global economy's recovery to come to a halt by the end of this year due to the fresh spike in coronavirus cases across the world. In addition, the second wave of the pandemic could also weaken the economic rebound expected in 2021.
Almost 75% of the economists stated that the global economic recovery underway presently is highly likely to get derailed by as soon as the year-end as a result of the recent resurgence in cases. Although most countries' governments and central banks rolled out massive stimulus measures to protect their economies from the impact of the pandemic, which has helped support the recovery so far, fresh lockdowns expected in the coming weeks could erase the progress made after the first round of lockdowns and restrictions were eased.
At least 46 countries across Asia, Europe and Americas have so far failed to make much progress towards bringing the economies back to pre-pandemic levels of growth. Economists have downgraded or left unchanged growth forecasts for over 65% of these economies for this year, while almost 60% of them are expected to see economic growth remain the same or worsen into next year as well.
Almost 80% of respondents highlighted a weaker recovery in the global economy as a major risk next year, instead of a sharp rebound or another downturn. Economists have forecast the global economy to post a growth of 5.3% in 2021 after contracting by 4% this year.
We have some important economic events this week, although crude Oil is under spotlight as China's economy should show a rebound
3 weeks ago