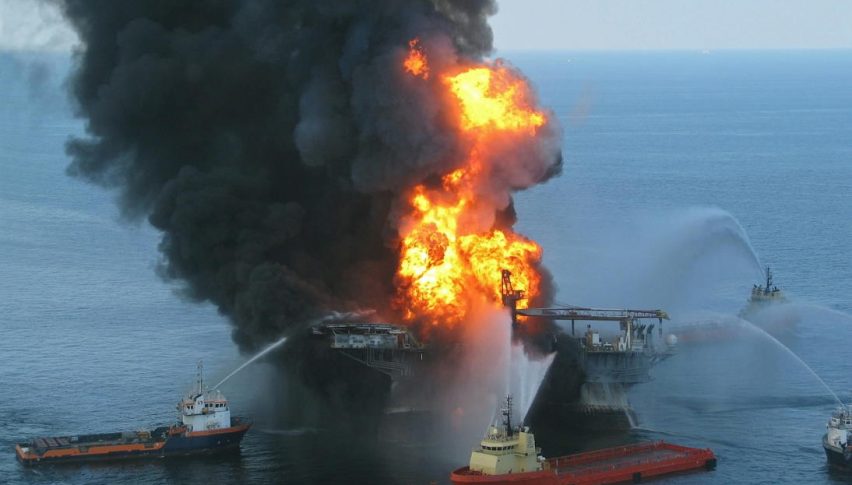 Baker-Hughes Rig Count Comes In At 221
The Baker-Hughes Rig Count has been released to the public and has done little to stem the bearish tide of WTI pricing. With only a few hours to go in the trading week, December WTI futures are driving toward $35.00. Losses over the past five days have been immense, coming in upward of $4.25 per barrel.
Unfortunately for energy bulls, it looks like the COVID-19 second wave is beginning to take root. The potential for another global economic shutdown is stoking demand-side fears and bringing sellers to the market. Although a return to last April's negative pricing model is unlikely, experts are already talking about $30.00-$25.00 crude by the holidays.
Earlier, the Baker-Hughes Rig Count came in at 221, up ten rigs from last Friday's 211. This is one of the biggest week-over-week gains in the past two years. However, it may be short-lived. If we see oil prices revert to the spring of 2020's form, North American drillers will pull back operations very quickly.
Rig Count Spikes, December WTI Tanks
This week's downtrend in December WTI has been a big one. The only bright spot was a brief Tuesday rally; since then, it has been all downhill.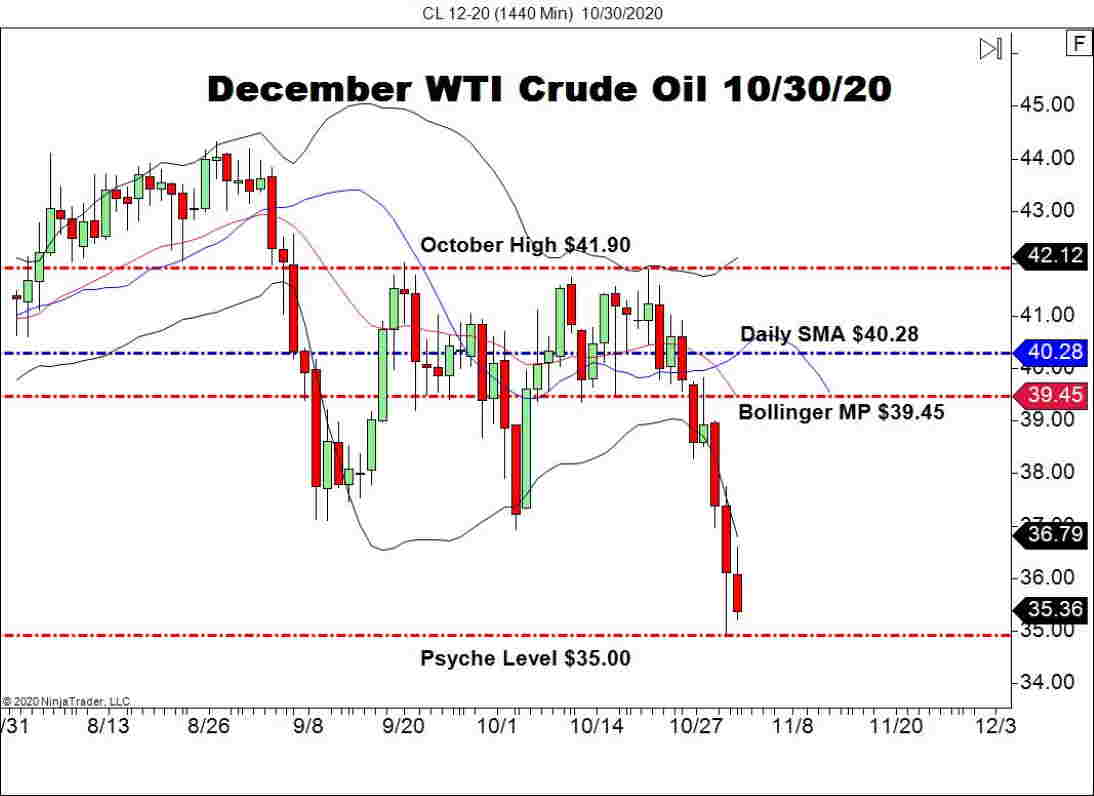 Overview: As we roll into the weekend break, the only real key number for December WTI is $35.00. Since the release of today's Baker-Hughes Rig Count, this level has come back into view. If we see a close beneath $35.00, Monday may bring more pain for energy bulls.