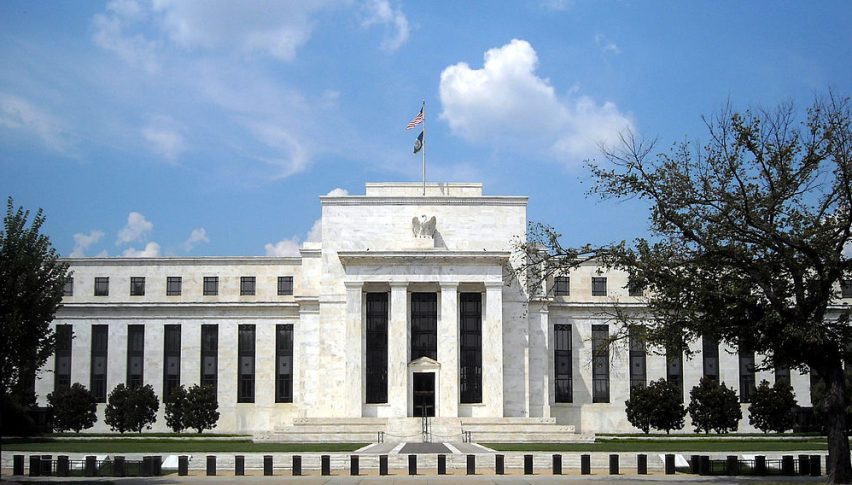 USD Index Futures Back Above 94.000
December USD Index futures are in the midst of a three-session winning streak and are in a position to stretch it to four. However, the coming five days features a hyperactive news cycle. Following tomorrow's election, the FED is scheduled to make its November policy announcement on Thursday. Given these market drivers, the Greenback is in for an active week of trade.
Last Thursday brought record-setting Q3 GDP figures and this morning showed a solid uptick in the ISM Manufacturing PMI. Despite the good news, the CME Fedwatch Index is assigning a 100% chance of interest rates being held static at Thursday's announcements. 
At some point, we may actually hear some hawkish dialogue from the FED. Perhaps this Thursday will give us an idea of when. If so, currency traders may begin betting that unlimited QE may end sooner than 2022 as expected. This will be good news for the USD Index, which is having a decent fall season.
USD Index Futures Rally Above 94.000
December USD Index futures are on the bull, driving above the 94.000 handle. While still in a downtrend for 2020, the stage is set for a fourth-quarter recovery.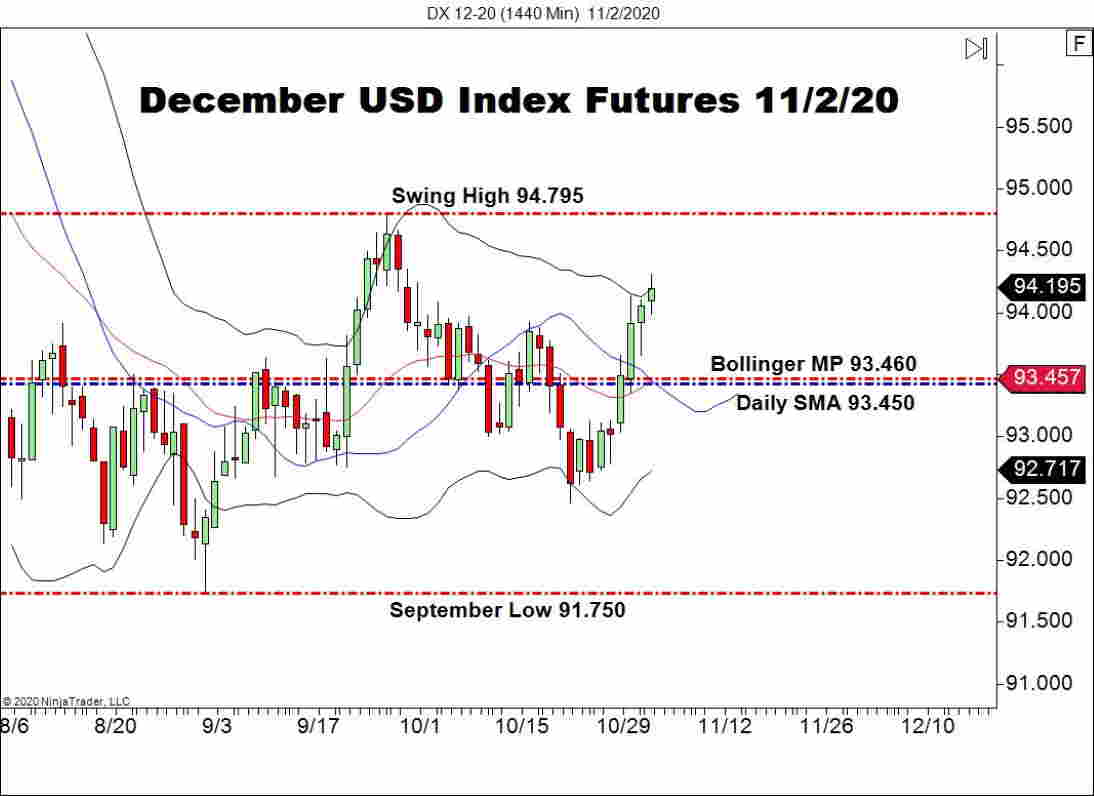 Overview: Like all markets, the USD Index is likely to see huge action as Election Day unfolds. Be on the lookout for spikes in participation as the polls close tomorrow evening. If media outlets begin making early calls on key Congressional and Presidential districts, heavy volatility is probable.
For the rest of today, President Trump and Democrat Joe Biden will put the finishing touches on their campaigns. Trump has played to huge crowds for the past several weeks, with Biden seeing vastly less engagement from supporters. At this point, it remains to be seen who will win the White House. However, by this time next week, the picture will be much clearer regarding politics, economics, and the markets.