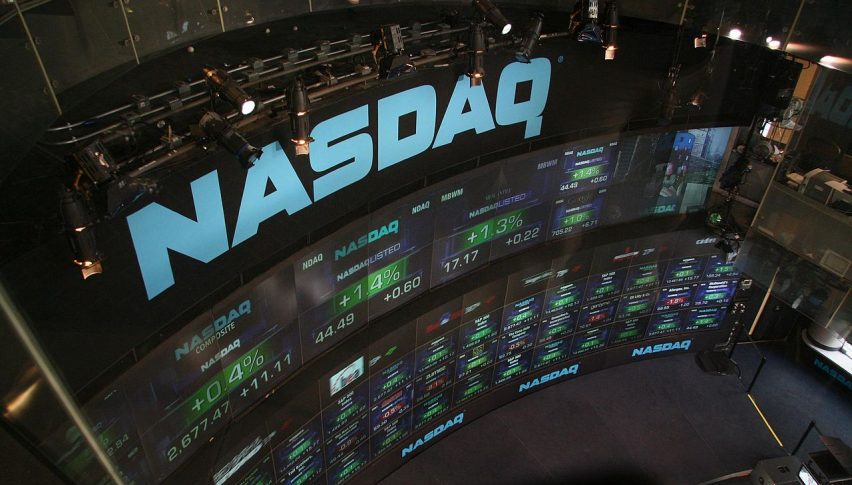 With Election 2020 Undecided, Risk Is On
The fate of U.S. Election 2020 is still unknown as the vote count enters a third day. With all signals pointing to a slim Biden win, risk is back in style on Wall Street. The DJIA DOW (+485), S&P 500 SPX (+65), and NASDAQ (+265) are deep into the green. The performance of the NASDAQ since election day has been astounding; it appears that traders are betting big on a swift end to the U.S./China war and anti-trust lawsuits against Google in the first 60 days of a Biden presidency.
As far as Election 2020 goes, Democratic challenger Joe Biden is well-positioned to be declared the winner in the coming 12 to 24 hours. However, Trump is still technically alive for victory; wins in Pennsylvania and either Arizona or Nevada will put Trump over 270. Vote counts are winding down in North Carolina and Georgia, with Trump holding onto slight leads.
From a market standpoint, most of the uncertainty stemming from Election 2020 has already been priced-in. Traders and investors are betting on more government stimulus and a relaxed U.S. trade posture driving markets higher. Ultimately, only time will tell if they are right.
Election 2020 Uncertainty? The Markets Think Not…
One would be hard-pressed to find a better three days for December E-mini NASDAQ futures. Prices are back above 12,000, up nearly 9% in the past 72 hours.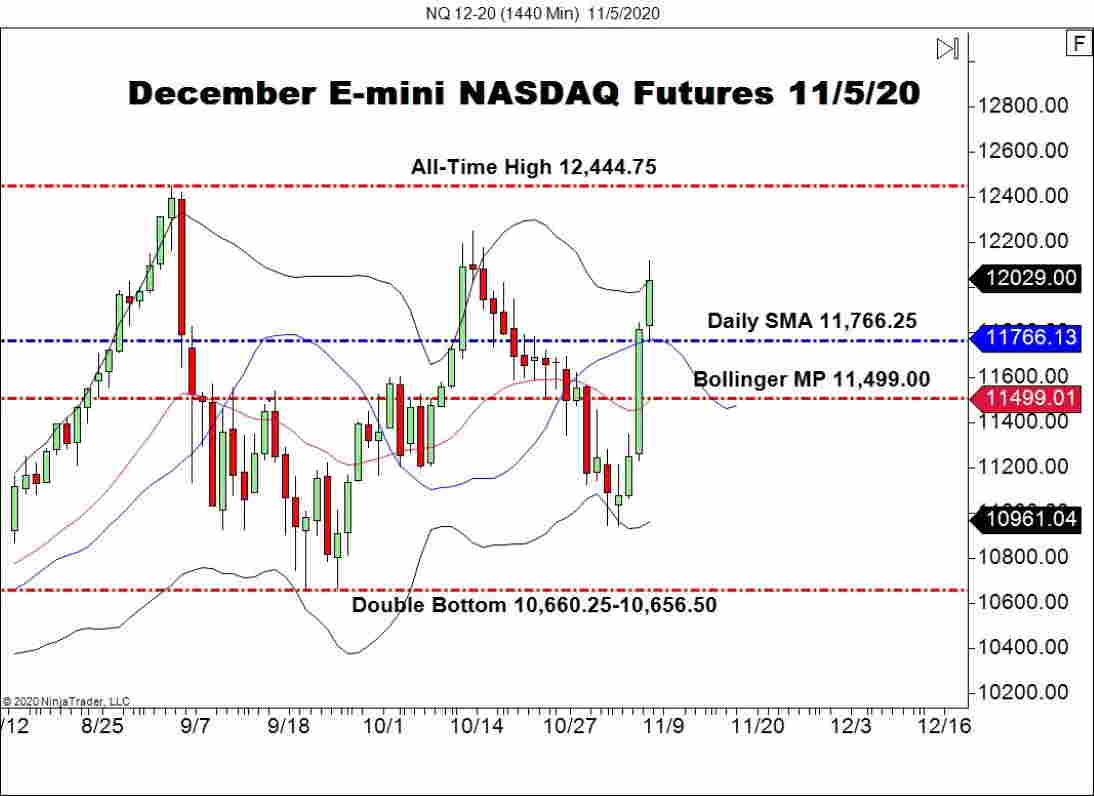 Overview: Since Tuesday morning, the NASDAQ has been roaring. Now, a retest of the All-Time High (12,444.75) for the December E-mini NASDAQ appears certain by week's end. However, any developments in Election 2020 can send this market directional. Until the Trump/Biden contest is officially called, be sure to keep a close eye on a live news feed.