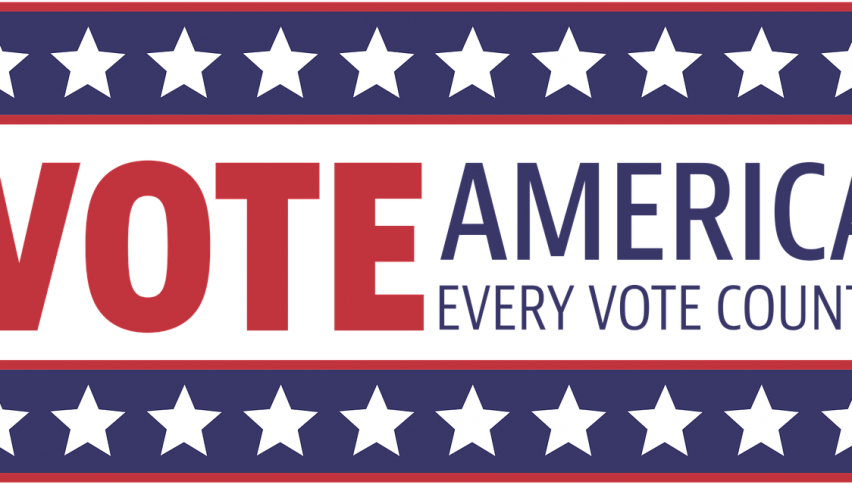 Markets Stumble Amid Election Chaos
At press time (1:00 PM EST), there has yet to be a winner declared in the 2020 U.S. presidential election. However, it appears as though it is only a matter of time before Democratic candidate Joe Biden becomes the president-elect. Amid the uncertainty, the DJIA DOW (-60), S&P 500 SPX (-2), and NASDAQ (-15) markets are all flat at the midway point of the Friday session.
There are still some big questions out there regarding the U.S. election. Here's what we know now:
Biden has a 264/214 lead in the electoral college. 

The states of Pennsylvania, Georgia, North Carolina, and Nevada have yet to be called. Biden has slim leads in Pennsylvania, Georgia, and Nevada. Conversely, Trump is leading in North Carolina.

Multiple lawsuits have been filed by the Trump administration amid claims of election tampering.
For the time being, Election 2020 is in limbo. Nonetheless, Biden is positioned to pick up clinching votes in Pennsylvania, Georgia, or Nevada in the coming hours or days. However, there will very likely be recounts in Wisconsin, Georgia, Pennsylvania, and Nevada. So, while Biden is poised to become the new president-elect, a final verdict may take weeks to decide. 
Despite the political turbulence, the U.S. equities markets have had a big five days. Let's take a look at December E-mini DOW futures and see how the large-caps are faring.
U.S. Stock Markets Firm As Election 2020 Rolls On
It's been a bullish early November for December E-mini DOW futures. Subsequently, prices are back above 28,000 and are up roughly 2,000 points on the week.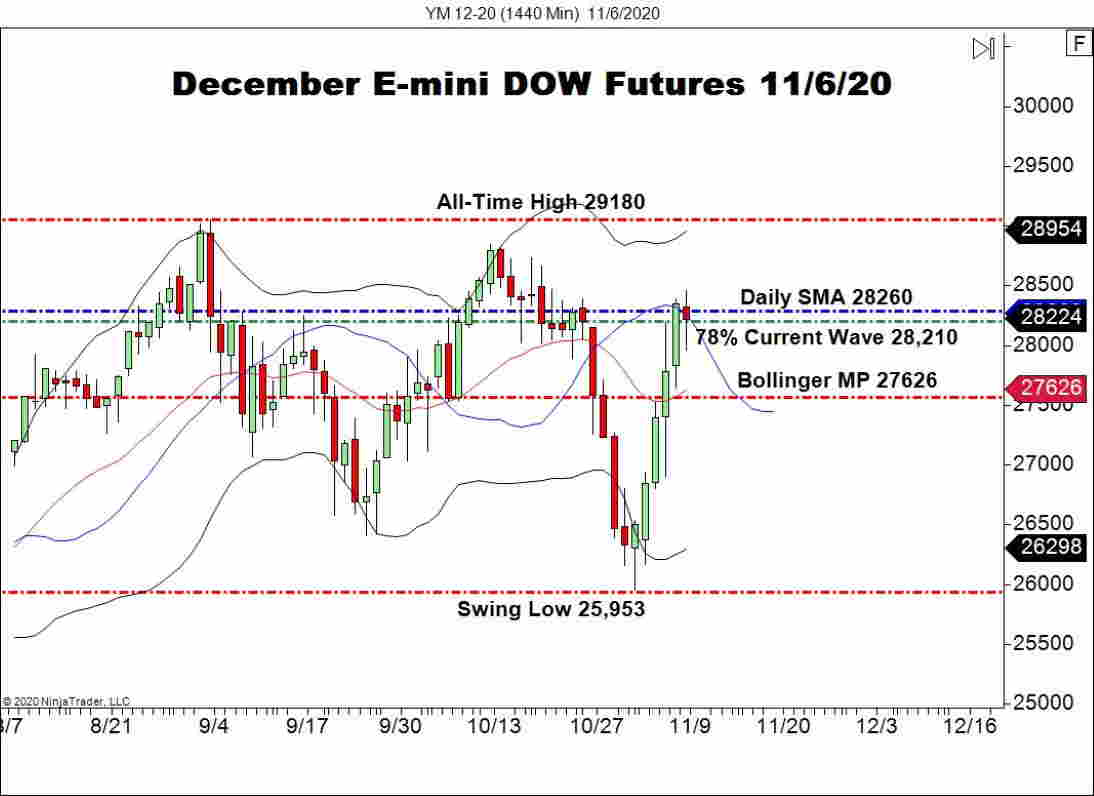 Overview: The stage is set for a volatile Monday on Wall Street. Odds are that the Trump/Biden race will be called for Biden over the weekend. If this does come to pass, a directional bullish or bearish move is likely Monday morning as traders price-in the "ifs" surrounding an incoming Biden administration.