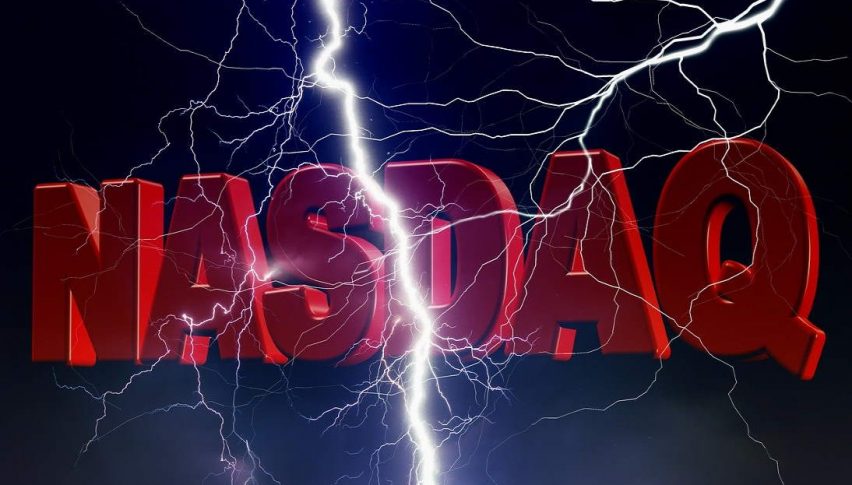 NASDAQ In Position To Snap Two-Day Losing Streak
Posted Wednesday, November 11, 2020 by
Shain Vernier
• 1 min read
The NASDAQ Composite Index is leading the equities charge today, posting a nearly 2% intrasession gain. At the midway point of the session, the DJIA DOW (+85), S&P 500 SPX (+30), and NASDAQ (+205) are all in the green. Despite a contested election and a record level of COVID-19 U.S. hospitalizations, investors continue piling into American equities.
Yesterday evening, reports began surfacing that COVID-19 infections are dramatically surging in the United States. On Tuesday, the U.S. surpassed 1 million new confirmed cases for November. Also, 61,964 people are said to be hospitalized as a result of the virus. Both are record highs for the contagion, which first surfaced in late-February.
Today marks the observance of Veteran's Day in the United States. Aside from this morning's MBA Mortgage Applications (Nov. 6) release, the economic calendar is vacant. MBA Mortgage Applications came in at -0.5%, down from 3.8%. Given the season and election uncertainty, this negative figure should come as little surprise.
On the NASDAQ, it's all systems go for Veteran's Day. Values are up, and that's good news for tech bulls.
December E-mini NASDAQ Futures On The Bull
Throughout 2020, the NASDAQ has performed well while the other indices lagged. Now, it's big tech and growth companies trying to snap a short losing streak.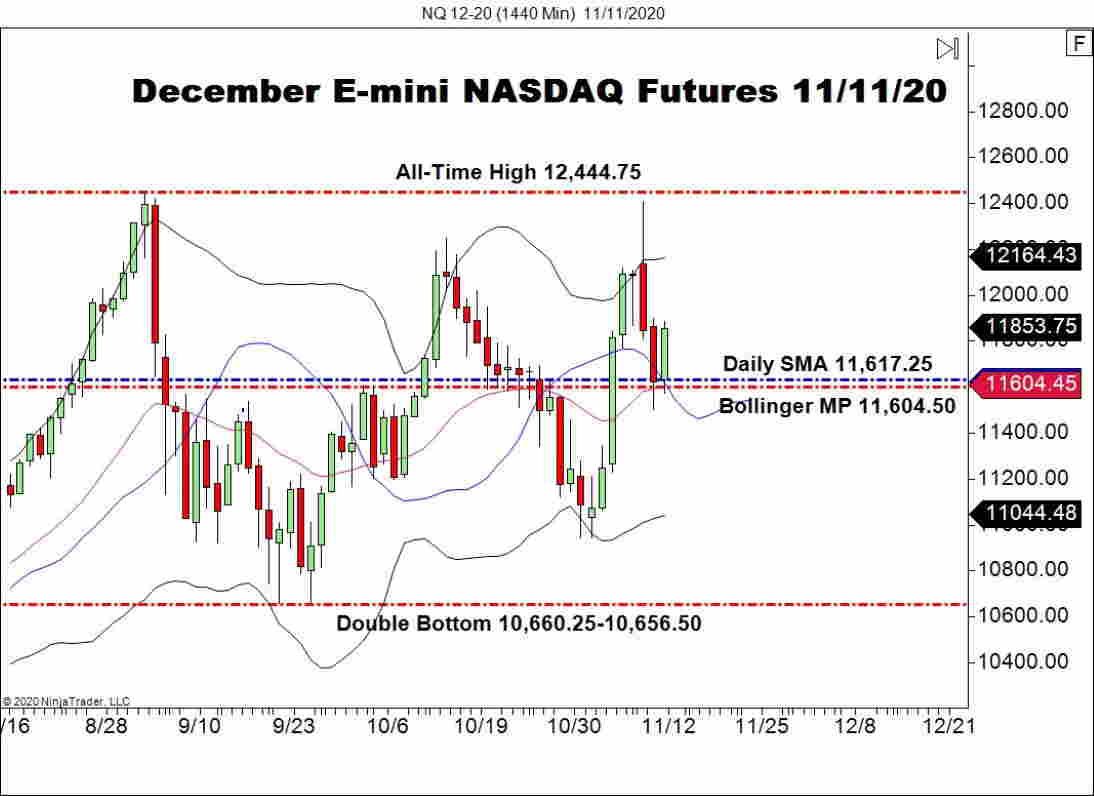 Overview: Despite the COVID-19 spike and moderate election uncertainty, equities continue to grind higher. For the December E-mini NASDAQ, it looks like bargain hunters have once again stepped in. At press time, last week's uptrend remains intact, with values very near the 12,000 handle. Barring a major surprise shaking the foundations of this market, a bullish bias will be warranted for the near future.