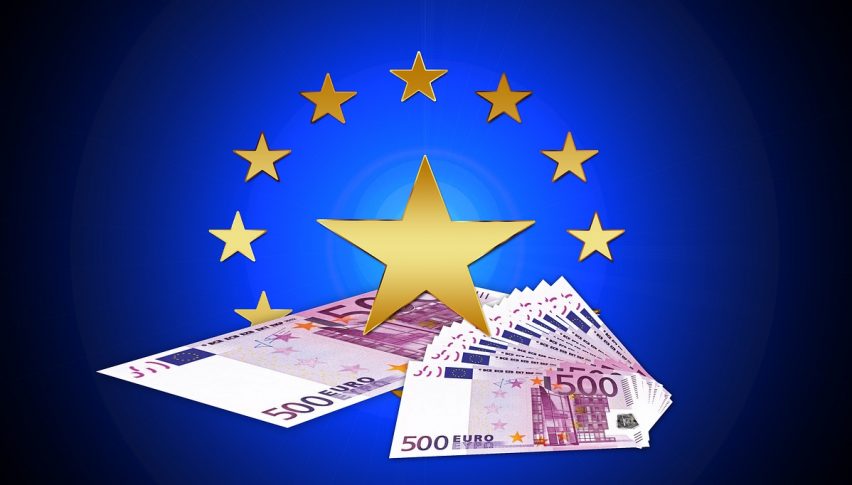 Eurozone's Economy Headed For a Double-Dip Recession?
Posted Wednesday, November 18, 2020 by
Arslan Butt
• 1 min read
A recent poll by Reuters indicates that the Eurozone economy could experience its first double-dip recession in almost 10 years due to the ongoing coronavirus pandemic, while economic recovery in 2021 is also expected to be softer than previously forecast. In the latest poll, economists expect the Eurozone economy to contract by 2.5% in Q4 2020, after having seen a strong rebound of 12.6% growth in Q3 2020.
Back in July, economists had forecast Q4's GDP to come in at +3.1% while in last month's edition of the poll, expectations were for a 2.1% growth during the current quarter. The fresh spike in cases and new rounds of lockdowns owing to the second wave underway across several parts of Europe have been the main driver behind this latest pessimistic forecast.
More than 80% of economists highlighted the second wave of the pandemic and resulting lockdowns as the reason behind the double-dip recession taking place across Eurozone. Despite encouraging news of possible vaccines, economists highlighted that economic recovery could gather strength next year only once vaccines were ready for mass distribution.
According to the latest poll, Eurozone's economy could grow by 0.8% in Q1 2021, slightly weaker than the 1% growth forecast in last month's poll. Meanwhile, the overall GDP for 2020 is expected to come in at -7.4% and then touch +5% in 2021.