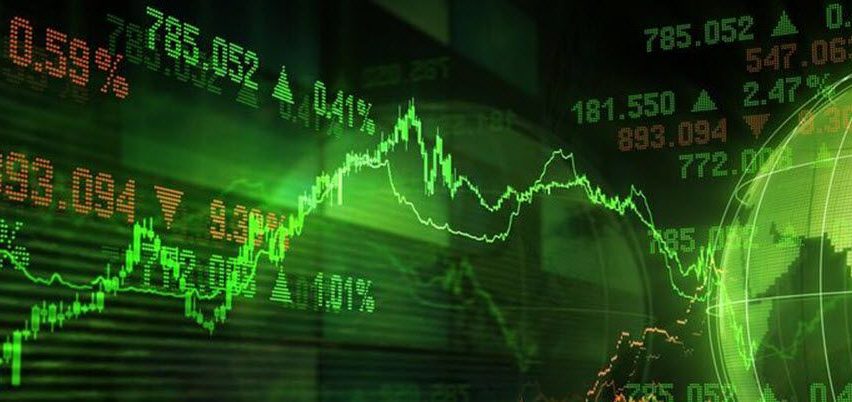 Stocks GAP Higher As Election Uncertainty Subsides
For the first time in history, the Dow Jones Industrial Average (DJIA) has eclipsed the 30,000 threshold. Given the events of 2020, today's lofty valuation is amazing. Back in March, the DOW plunged to a low just above 18,000. Now, the U.S. DOW 30 is above 30,000, up more than 65% in a little over eight months. From a stock market perspective, the COVID-19 recovery has been nothing short of V-shaped.
The primary market drivers of this morning's rally appear to be residing election uncertainty. In a statement last night, President Donald Trump gave the green light for the Biden transition team to begin receiving classified briefings. In addition, the battleground states of Pennsylvania and Nevada have officially certified their voting results. As of now, the window for Trump to overturn Election 2020 appears to be closing.
On the economic news front, the Richmond Fed Manufacturing Index (Nov.) was released a few hours ago. The figure came in at 15, almost half of the projections (29) and the previous release (29). This downturn is extremely negative and suggests that the second round of COVID-19 shutdowns is dramatically slowing recovery efforts.
Despite the dire news from the Richmond Fed, bidders are running U.S. stocks and the DJIA significantly higher.
U.S. Stocks Rally, DOW Above 30,000 For The First Time
The outlook for December E-mini DOW futures is simple ― prices are up, bidding is heavy, and the sentiment is bullish.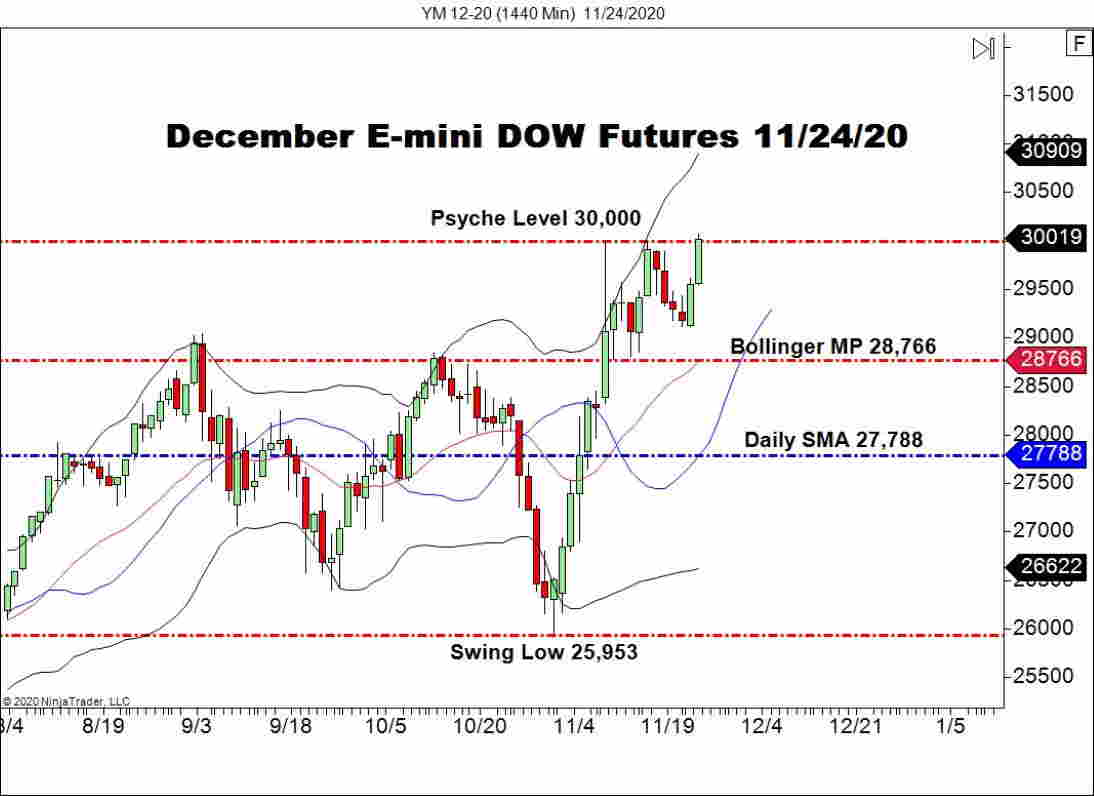 Overview: Right now, it's all systems go for U.S. stocks. Wall Street is actively pricing in the Biden victory as the consensus projects Trump's legal challenges to fall short. With the Q3 GDP Annualized and the FOMC Minutes due up Wednesday, euphoric buying is the story of the day.