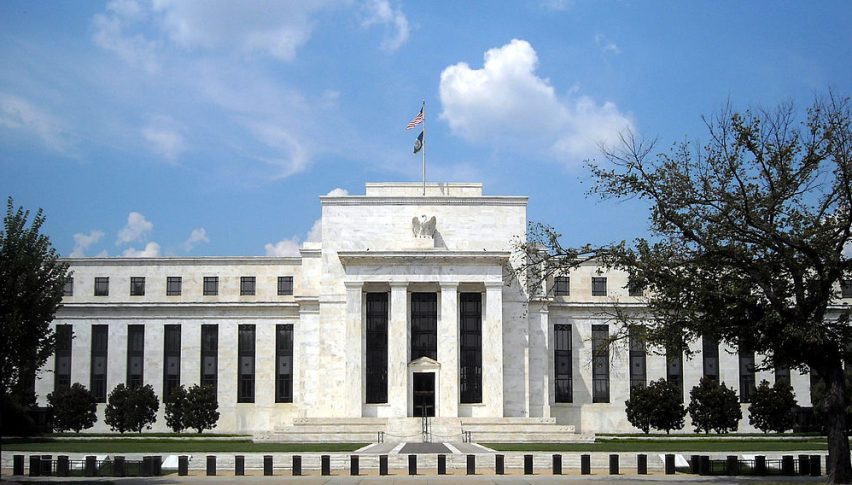 USD Index Plunges, FOMC Minutes Recap
Posted Wednesday, November 25, 2020 by
Shain Vernier
• 2 min read
November has been a miserable month for the USD Index. Values have fallen from above 94.000 to below 92.000 amid the zero interest rate environment and persistence of the Fed's unlimited QE. Unfortunately, today's FOMC Minutes didn't give currency traders many specifics.
The chart below is a look at December USD Index futures. Rates are grinding south toward September's low.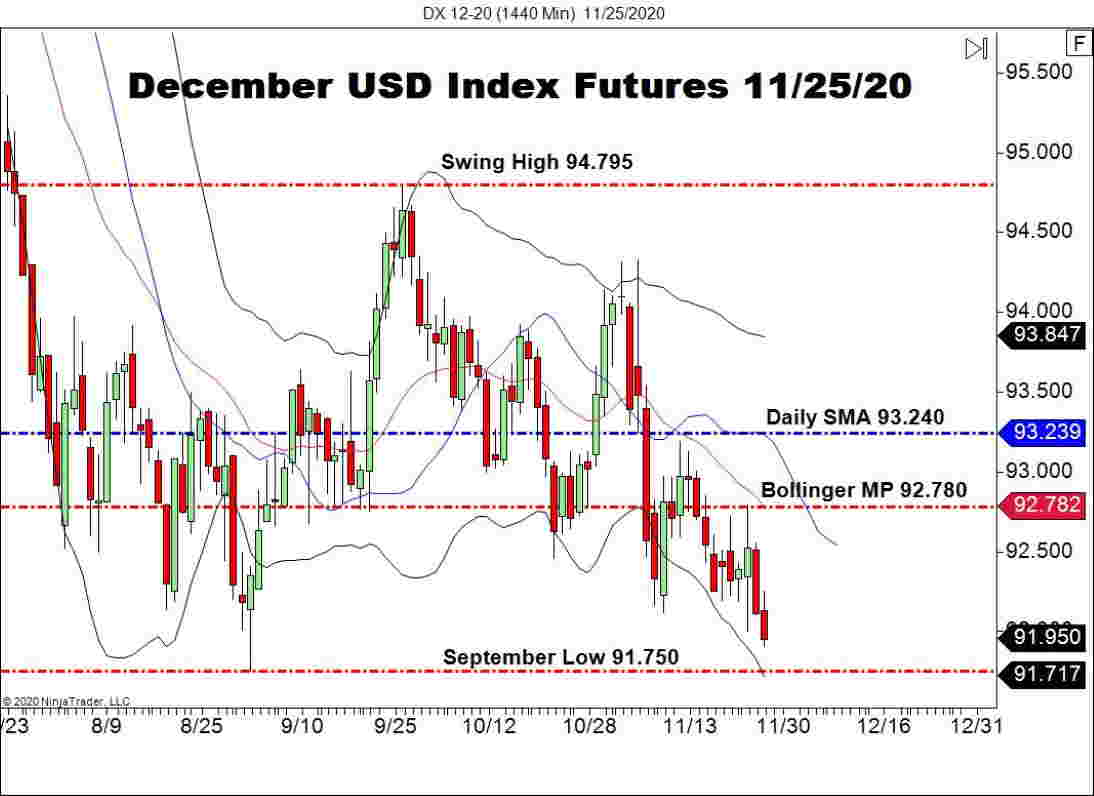 Following the 3 November U.S. presidential election, the Chinese yuan (CNY) put on a big rally vs the USD. The USD/CNY is off 1.75% for November, a premier signal that China has taken the economic lead amid the COVID-19 economic meltdown. In fact, since June, the USD/CNY has plunged 7.8%. 
In the aggregate, the USD Index has fared much better than the USD/CNY. However, rates are still down big over the past 6 months and in bearish territory. And, according to today's FOMC Minutes, there isn't much help on the horizon.
FOMC Minutes: Recap
Below are a few of the key statements from the FOMC Minutes taken at the 5 November meeting:
"The Federal Reserve's balance sheet increased modestly over the intermeeting period to $7.2 trillion. Growth in security holdings was partially offset by a decline in U.S. dollar liquidity swaps."

"Participants discussed the FOMC's ongoing asset purchases, including the role they are playing in supporting the Committee's maximum-employment and price-stability goals."

"Financial market sentiment was little changed over the intermeeting period."

"In the absence of clear progress toward further fiscal stimulus, the staff removed the assumption that an additional tranche of fiscal support would be enacted."
Overview: Today's FOMC Minutes didn't tell us much about the future of FED policy. It looks like a dialogue has begun on when to modify open market operations with respect to QE unlimited. However, the lack of additional COVID-19 stimulus is a sticking point. So, the opinion of the FOMC is little changed from September ― a COVID-19 recovery is underway, fragile, and in need of more accommodative policy.