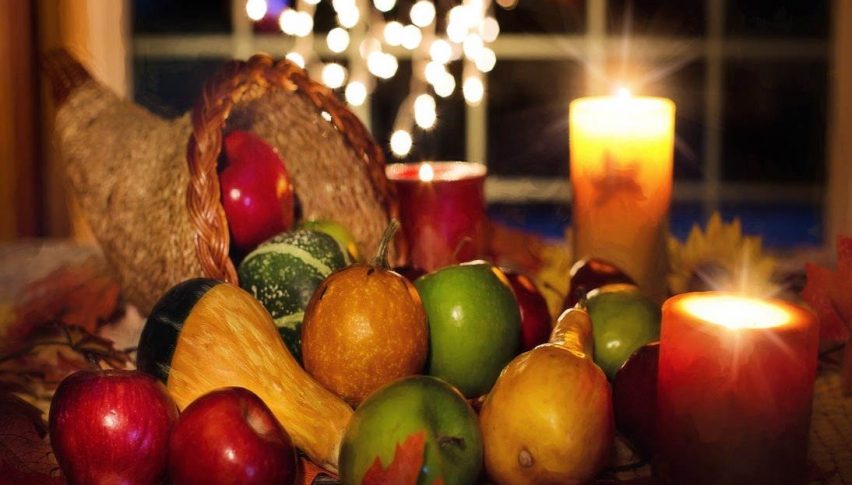 A Quiet Thanksgiving Day On The Gold Markets
December gold futures are in a holding pattern as the CME closed early for Thanksgiving. Throughout the shortened trading session, relatively few market participants chose to hedge risk with bullion. Prices rotated just above 1800.0 before settling the day at 1808.5.
November has been a big month for risk. The progression of the U.S. election and COVID-19 vaccines have removed massive uncertainty from the markets. Subsequently, traders have chosen to buy equities in anticipation of more COVID-19 stimulus and a rollback of the contagion.
On the political front, not much has changed over the past 14 days. However, the Trump campaign has won two legal decisions in the last 24 hours. First, a Pennsylvania judge has decided to delay certifying the vote pending an investigation into "abnormalities." Secondly, lawyers were granted an emergency hearing last night in Georgia regarding potential fraud. So, while overturning Biden's apparent lead appears to be a longshot, Election 2020 still hangs in limbo.
Let's take a look at how December gold futures fared on Thanksgiving Day 2020.
A Slow Thanksgiving For Gold
In a Live Market Update from last week, I broke down a key Triple Bottom Pattern in GOLD. As expected, this market dumped to 1800.0 after the area was taken out. Check out the synopsis here.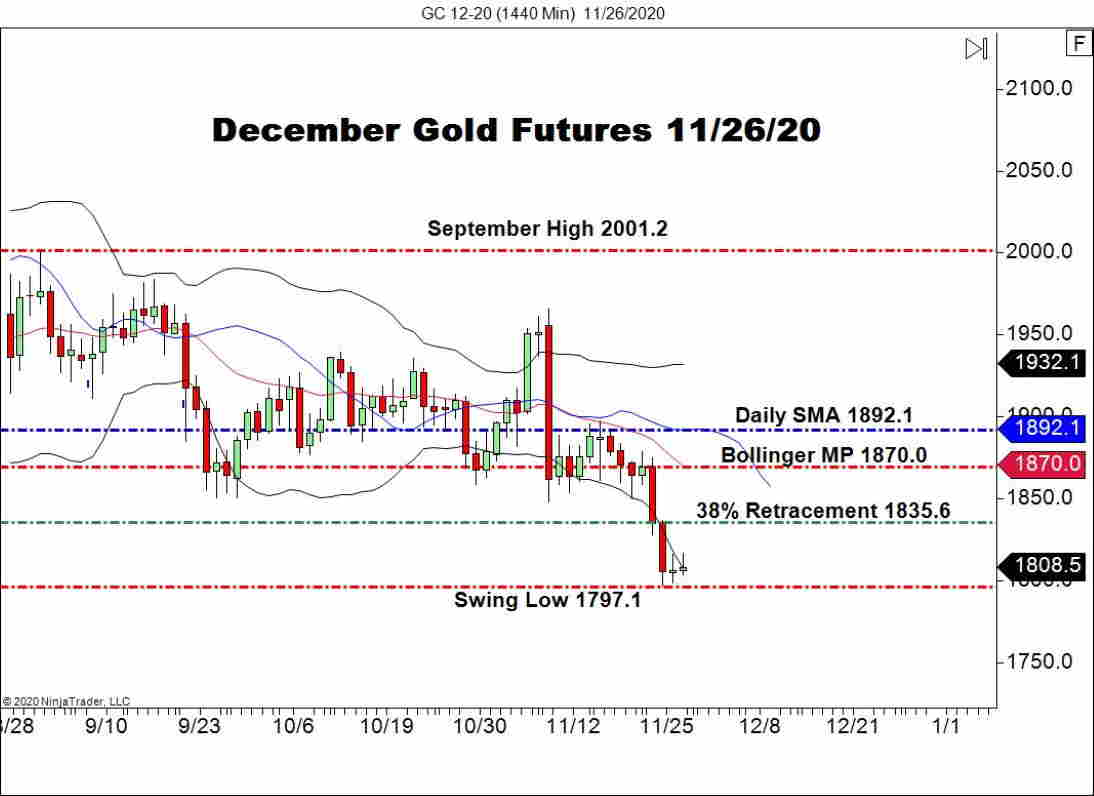 Bottom Line: Right now, the trend for bullion is down and a bearish bias is warranted. If we get a post-Thanksgiving bump tomorrow, a sell may come into play for December gold futures.
As long as the Swing Low (1797.1) remains valid, I'll have sell orders in the queue from beneath the 38% Retracement at 1834.4. With an initial stop loss at 1841.9, this trade produces 75 ticks on a standard 1:1 risk vs reward ratio.