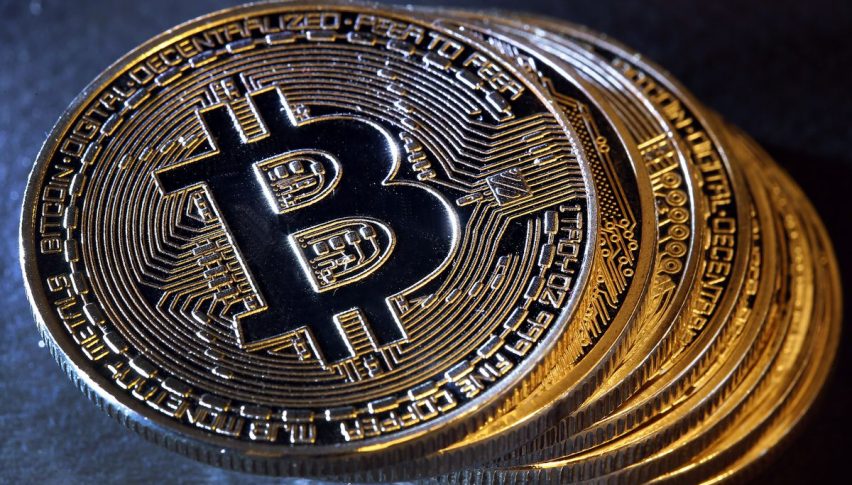 Bitcoin (BTC) Plunges $2000, Down 12.5% On The Day
The past 24-hours have been challenging for cryptocurrency bulls, as values across the board have plunged. For industry leader Bitcoin (BTC), the damage has been nothing short of catastrophic. Prices are down more than $2250 and falling. The massive 12.5% session loss is one of the largest single-day downturns in BTC history.
Thanksgiving is typically a quiet period on the markets. U.S stock exchanges are closed and CME futures feature an early halt to trade. While the forex is technically open, the vast majority of liquidity providers are out of the office on holiday. However, the world's crypto exchanges are fully open for business. Today's crash in BTC is a stark reminder of how quickly things can change in the cryptosphere.
So, what is the reason for the epic crash in Bitcoin? The answer to that question is anyone's guess. Nonetheless, a tweet from Coinbase CEO Brian Armstrong regarding potential U.S. Treasury regulation certainly threw gas on the fire:
"Last week we heard rumors that the U.S. Treasury and Secretary Mnuchin were planning to rush out some new regulation regarding self-hosted crypto wallets before the end of his term. I'm concerned that this would have unintended side effects, and wanted to share those concerns." 
While this tweet is only part of the picture, regulation isn't good for cryptos. Reports are coming in that institutional traders liquidated huge quantities of BTC in the past 18 hours. One has to wonder if Armstrong's tweet is a clue that the U.S. Treasury is preparing to crack down on Bitcoin and cryptos in the coming weeks. Ultimately, we'll see.
Bitcoin (BTC) Fails At $20,000, Now In A Freefall
The chart below for November Bitcoin futures illustrates the extent of today's damage. Look out below ― $15,000 is the next number up for scrutiny.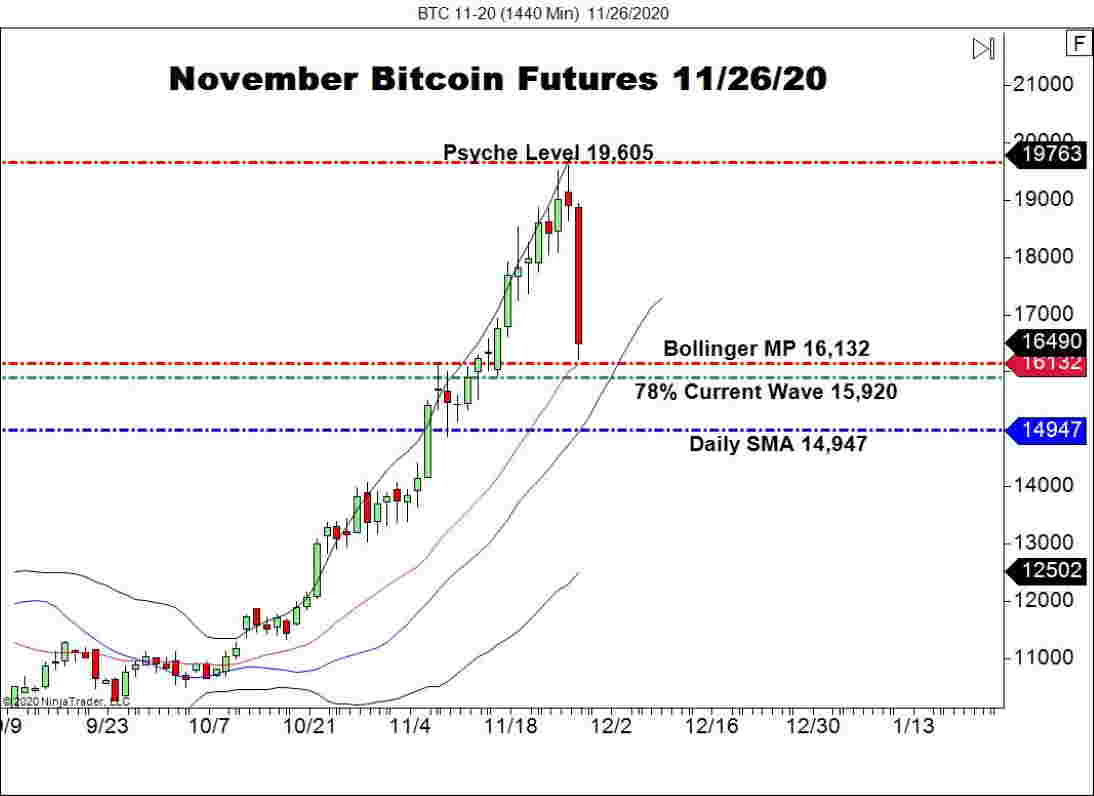 Here are the levels worth watching for the remainder of the day:
Support(1): Bollinger MP, 16,132

Support(2): 78% Current Wave, 15,920

Support(3): Daily SMA, 14,947
Bottom Line: The intraday downtrend is steep for Bitcoin and any buying should be done with extreme caution. That being said, I'll be looking to buy BTC on the cash markets from $14,979. With an initial stop loss at $13,479, this trade produces $1500 (10%) on a rebound from the Daily SMA.