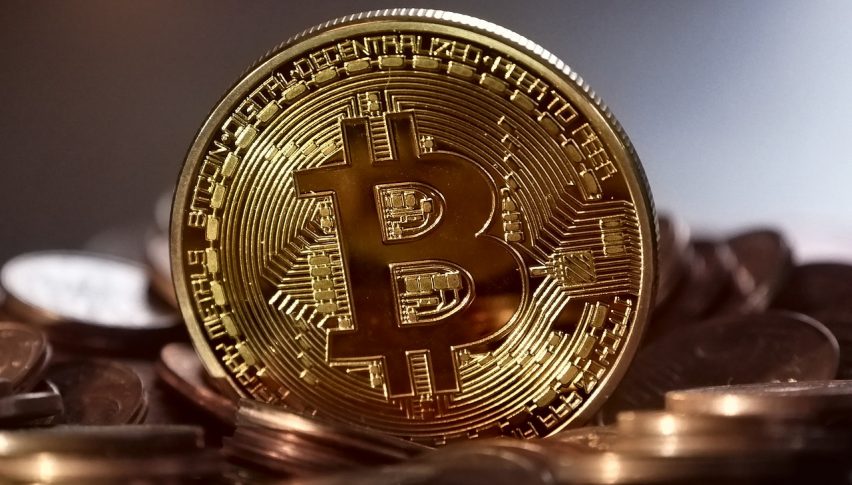 Can BTC Hit a Record High?
Posted Thursday, November 26, 2020 by
Rowan Crosby
• 2 min read
It's fair to say that most of the focus has been on news headlines and for that reason, the rise of Bitcoin has been brushed to the side a little bit.
BTC along with most of the other major coins are really flying at the moment and this is always an interesting one given the holidays ahead.
As we know, Bitcoin hit the $20,000 mark a few years ago and that is the level that everyone is now focused on. We are already starting to hear the wild predictions and big forecasts just like last time.
Given that BTC is so bullish at the moment, the really trade is to the long side. However, yesterday, we did see that price made a bit of a double top and failed at the $19,500 level.
For me, I'm really watching to see how price responds around the key support levels. At this stage, those levels are $18,500 and $18,000.
While I don't expect price to collapse like we saw on the last big run-up, what could very well happen is a pullback before price runs at the highs. For short term trades trading a breakout to the downside is an interesting option, and we could use the bottom of the trend line to do that. Or a break thought those support levels.
On the flip side, they are also good levels to be buying on a hold as we can minimise risk in those regions. However, it is important to note that Bitcoin is very whippy and we often see levels getting run only for the move to ultimately fail.
I still like looking for long opportunities and I do expect to see a test of the record highs. OF course, we don't know if they will hold, but we can put ourselves in a position to trade the attempt at them.