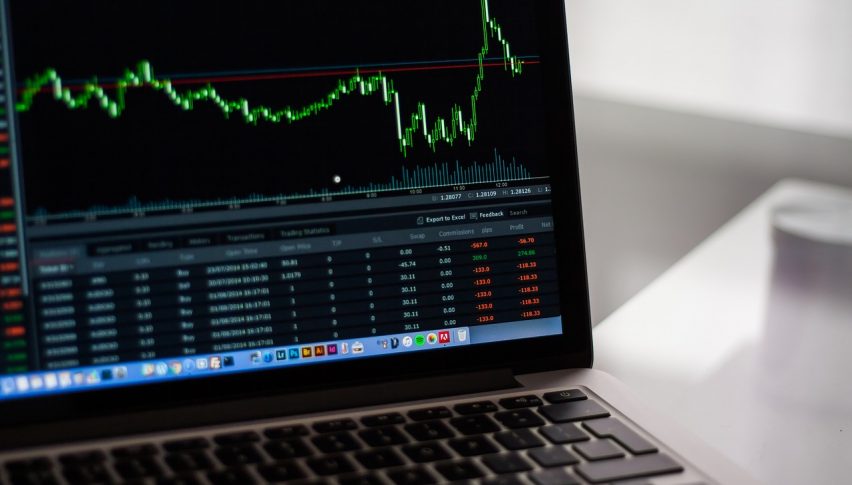 U.S. Stocks Flat Following Tuesday's All-Time Highs
U.S. stocks are trading near scratch as Wall Street reacts to more slumping unemployment data. At the midpoint of the American trading session, the DJIA DOW (-33.77), S&P 500 SPX (+0.88), and NASDAQ (-20.53) are largely unchanged. Sentiment is neutral following a strong rally to open December.
The headliner from this morning's economic reports was a lag in the ADP Employment Change (Nov.). The figure came in at 307,000, well below projections (410,000) and the previous release (404,000). This isn't a good sign and more evidence that the U.S. labor market is once again under siege from the coronavirus. Fresh lockdowns in California, New York, and Pennsylvania are the latest COVID-19 economic threats.
In addition to the ADP report, there were a few other metrics released today. Here are the highlights:
Event                                                                  Actual                Projected          Previous
MBA Mortgage Applications (Nov. 27)             -0.6%                      NA                     3.9%
ISM-NY Business Conditions Index (Nov.)       44.2                        NA                     65.1
Although both of these items are peripheral, they do suggest that the economic winds are shifting. While the downturn in the ISM-NY Business Conditions Index is due to new COVID-19 lockdowns, the regression in MBA Mortgage Applications is indicative of fading consumer sentiment. Mortgage rates remain near all-time lows ― a 4.5% aggregate decline in applications reflects growing angst among American homebuyers. This is a major surprise given that stocks are trading near all-time highs.
U.S. Stocks Flat After A Strong 1 December
Below is a weekly chart for the December E-mini DOW. Prices are holding above 29,750 and are well within bullish territory.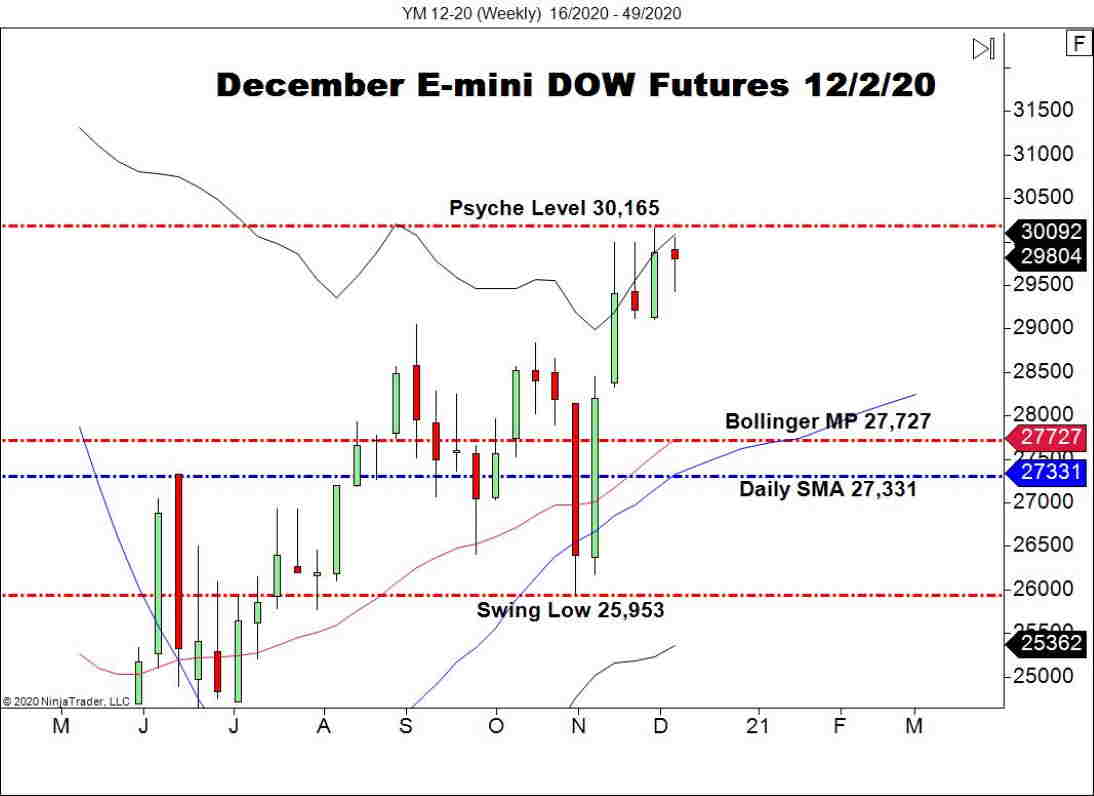 Overview: Until we see a major pullback in U.S. large-cap stocks, one is well-advised to maintain a bullish bias toward the DOW, SPX, and NASDAQ. For now, the uptrend remains valid and more record highs are probable ahead of the weekend break.