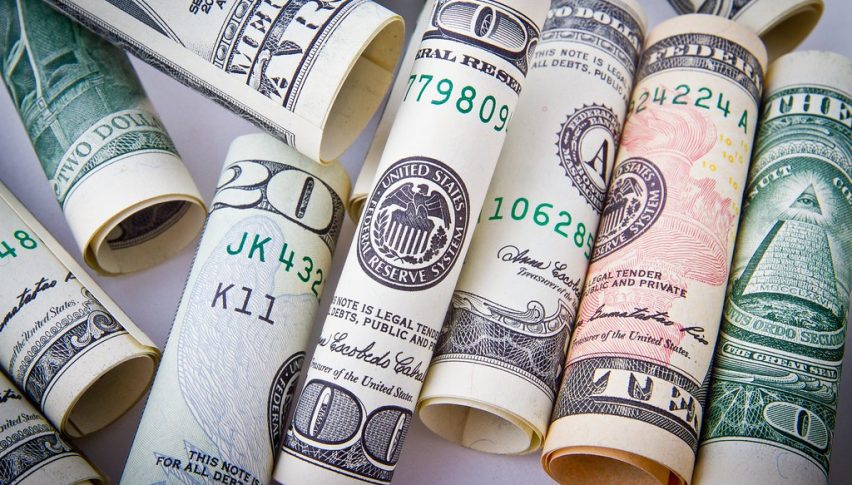 USD Tanks, Extends Downtrend Vs The Majors
The first three days of December have been brutal for the Greenback. Big losses vs the majors have been highlighted by a bullish breakout in the EUR/USD and a bearish plunge in the USD/CHF. If you're long the United States dollar, things don't look good as 2021 approaches.
On the economic news front, there were a few items worthy of note released this morning. Here's a quick look at the highlights:
Event                                                                  Actual             Projected               Previous
Continuing Jobless Claims (Nov. 20)              5.520M             5.915M                  6.089M
Initial Jobless Claims (Nov. 27)                         712K                  775K                        787K
ISM Services PMI (Nov.)                                     55.9                     56.0                        56.6
It's been rare for the past nine months, but there is some good news on the employment front. Both Continuing and Initial Jobless Claims are down significantly week-over-week. This comes as a surprise and is certainly helping to boost risk assets today. On the other hand, the ISM Services PMI fell from October but pretty much hit projections. All in all, this wasn't a bad group of stats.
Unfortunately for bag holders, the USD is faltering big time vs the majors. It appears that forex players are anticipating more dollar devaluation stemming from another stimulus package and the Fed's ongoing policy of unlimited QE.
USD Extends Losses Versus The Majors
The USD/CHF daily chart below sums the situation up for the USD ― values are in a freefall as December gets underway.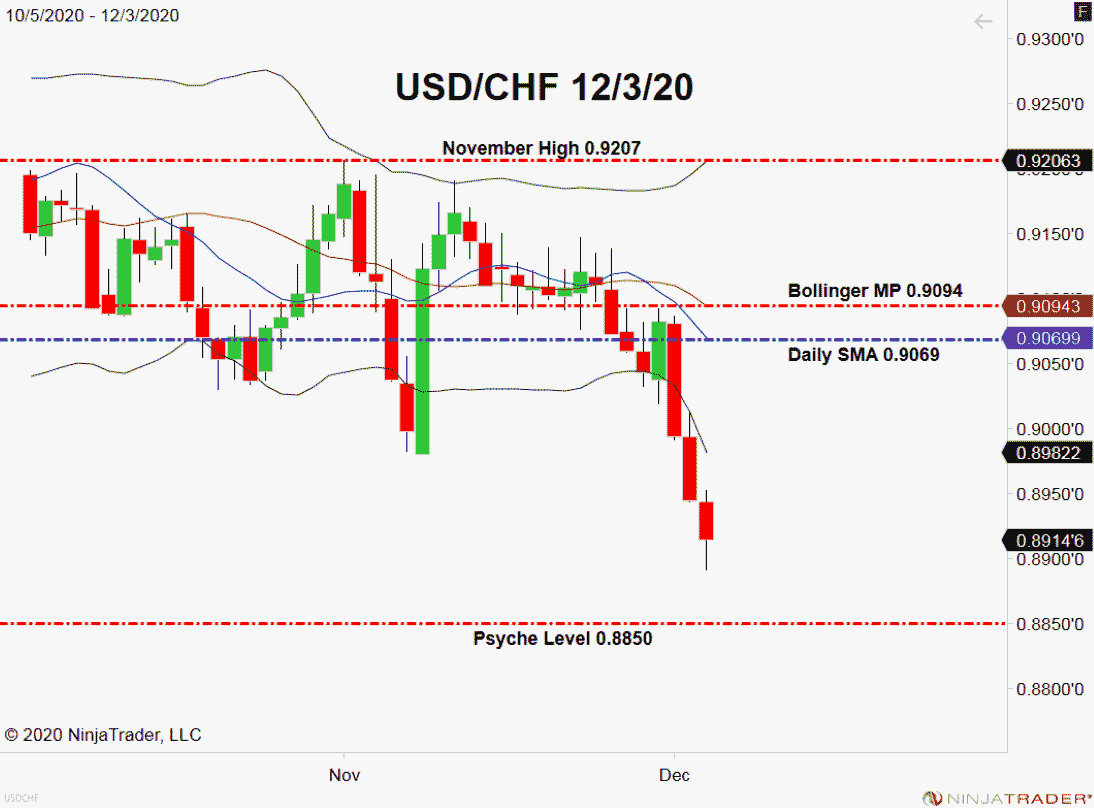 Overview: Right now, there aren't a whole lot of technical levels up for scrutiny in the USD/CHF. About the only support in sight are big-round-numbers, specifically 0.8850 and 0.8800. A bearish bias is warranted and it's short-or-nothing toward the USD until proven otherwise.
In addition to the dreadful performance against the majors, the Greenback is lagging behind the Chinese yuan badly. Since 1 November, the USD/CNY is down approximately 2.25%. This is an important point, as the USD/CNY is currently trading at levels (6.5418) not seen since June of 2018.