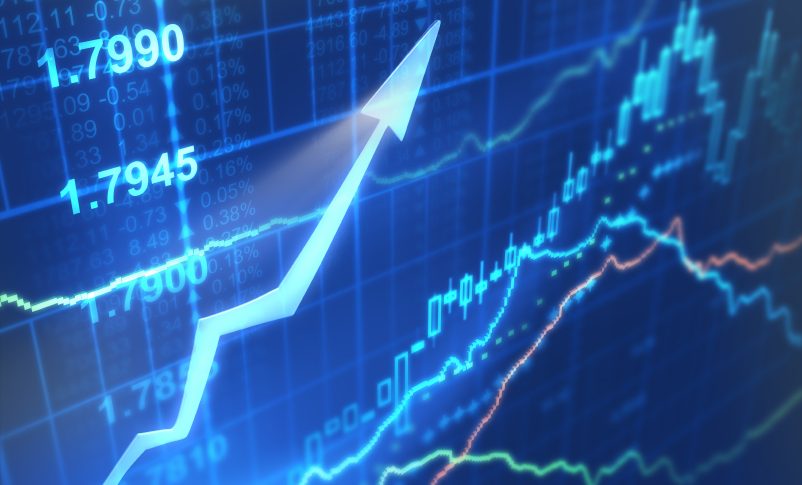 U.S. Markets Rally Despite Downturn In NFP
For the better part of a month, U.S. stocks have been on a significant bull run. The big three equities indices are up big, suggesting that positive sentiment is running near all-time highs. Today has been no different. After a sluggish U.S. Non-Farm Payrolls (NFP) report, the DJIA DOW (+175), S&P 500 SPX (+25), and NASDAQ (+75) are all in the green. At this point, it appears as though nothing can derail the late-2020 American stock market rally.
Today's headliners were the jobs numbers from November. Here's a quick look at the highlights:
Event                                                                    Actual                   Projected          Previous
Non-Farm Payrolls (NFP) (Nov.)                         245K                       469K                     610K
Unemployment Rate (Nov.)                                 6.7%                        6.8%                    6.9%
Labor Force Participation Rate (Nov.)                61.5%                      NA                      61.7%
No doubt about it, the second wave of COVID-19 has hampered hiring in the United States. NFP came in at 245,000, nearly half of the projected number of 469,000. However, the Unemployment Rate (Nov.) beat expectations, falling from 6.9% to 6.7%. As of now, it looks like the Fed's September projection of 7.6% unemployment by year's end has missed its mark.
NASDAQ Rallies As NFP Disappoints
For the December E-mini NASDAQ, it has been a strong five days. Values are currently in a position to close the week at an all-time high level despite today's NFP. Can anything stop the NASDAQ from hitting 13,000?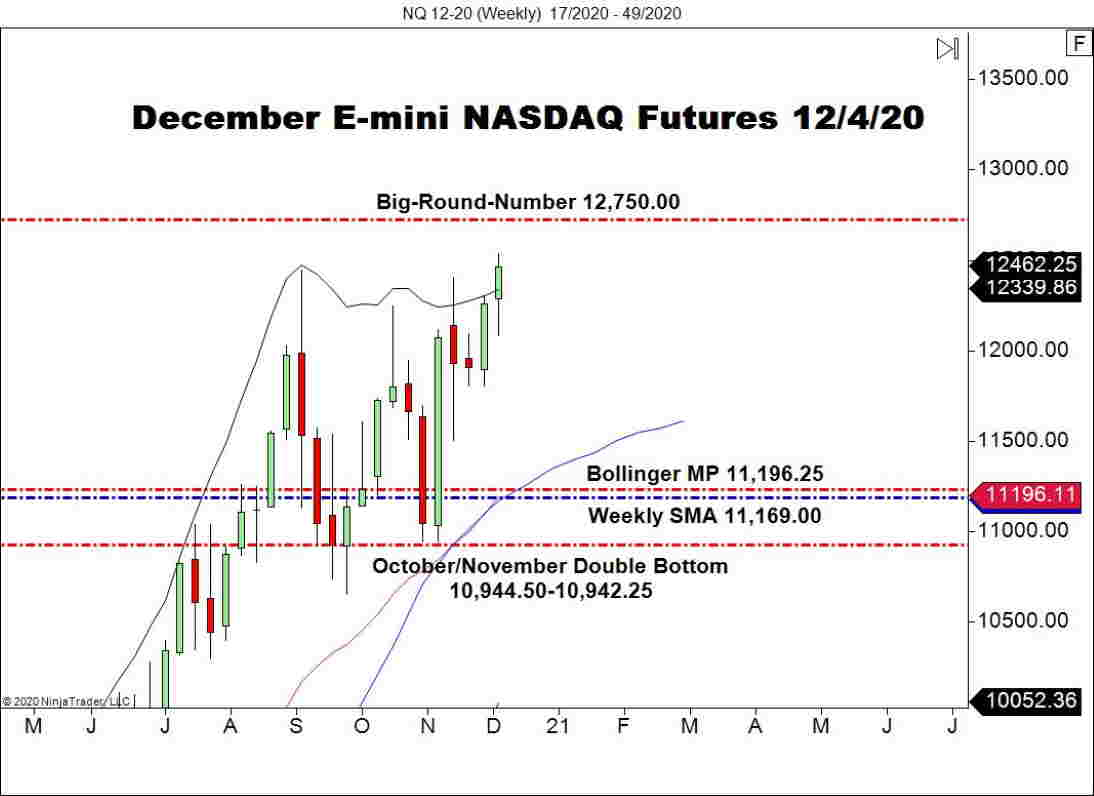 Overview: As we roll into the first weekend of December, the NASDAQ continues to grind higher. The key numbers on the horizon are 12,750 and 13,000. If we see a COVID-19 stimulus breakthrough over the weekend, a Monday-morning GAP up is possible.