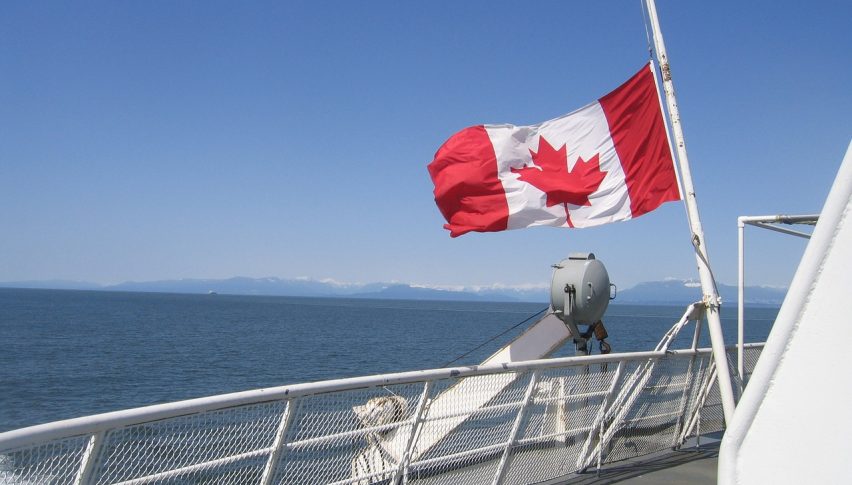 USD/CAD Plunges As WTI Rallies Above $46.00
It's been a big, bearish week for the USD/CAD. Rates are down by more than 200 pips (-1.55%) in the past five trading sessions. This marks the largest such sell-off since the 2-6 November plunge.
One of the key drivers of the downtrend is stronger WTI crude oil prices. For the month of November, WTI futures spiked by more than 25%. December has brought more of the same, as prices are up another 2%. Subsequently, North American producers have taken notice and chosen to expand operations. As a result, the weekly Baker-Hughes Rig Count came in at 246, up from 241 a week ago. For the time being, the markets are bullish on crude oil going into the Northern Hemisphere winter season.
Aside from the rise in oil, this morning saw Canadian Unemployment (Nov.) fall to 8.5% from 8.9% month-over-month. Considering this morning's disappointing U.S. Non-Farm Payrolls numbers, today's steep intraday downtrend in the USD/CAD comes as little surprise.
USD/CAD Extends Weekly Losses
December has started with a bang for the USD/CAD. Rates have already taken out November's lows and are driving toward 1.2750.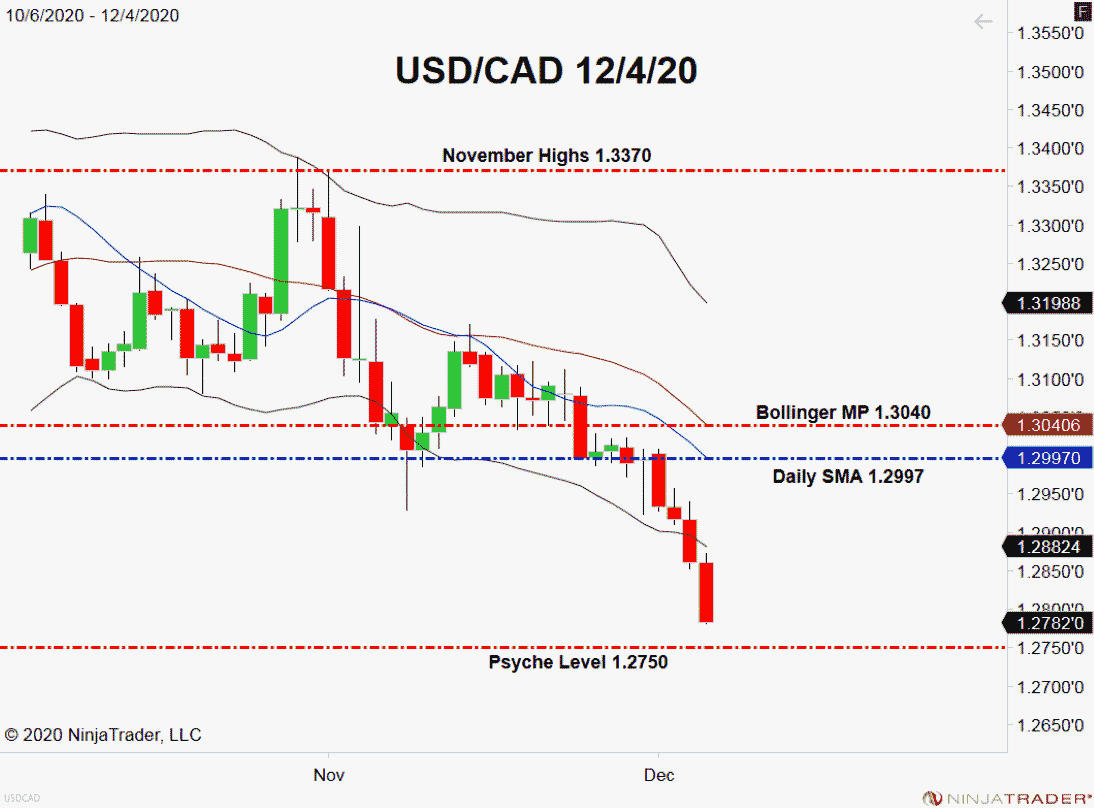 Overview: Much like other markets, there aren't a whole lot of technical levels to trade in the Loonie. Right now, about the only numbers on my radar are the psyche barriers at 1.2750 and 1.2800. Given the strength of the current downtrend, a strong short-side bias is warranted. Any buys are high risk and should be approached with extreme caution.
The USD/CAD is currently trading at levels last seen in May of 2018. From a macro perspective, the 78% retracement from 2018's low (1.2248) to 2020's high (1.4667) is 1.2779. Be on the lookout for rates to consolidate in this area; if we see signs of trend exhaustion, a buying opportunity may set up for next week.