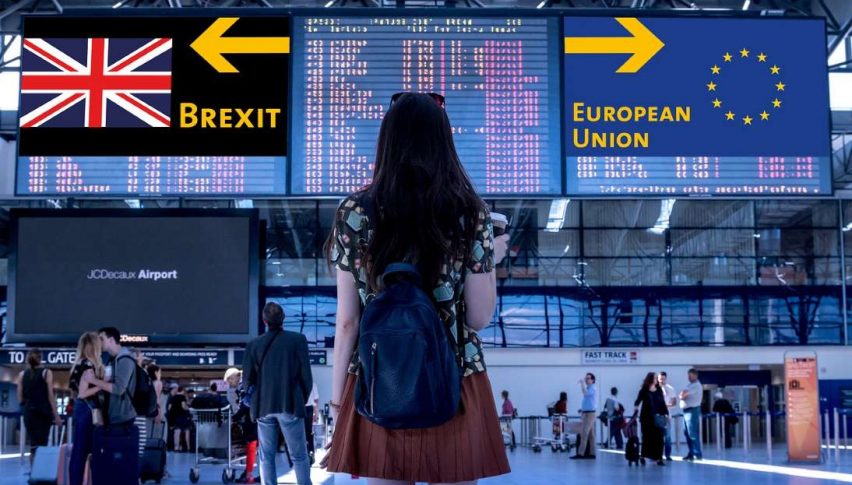 UK/EU Brexit Negotiations Bog Down ― Again.
With Brexit, it seems that the fun never ends. This morning has been no different as last night's "dinner talks" have apparently bared no fruit. Reports are circulating that both the U.K. and E.U. are now bracing for a 31 December no-deal divorce. Given today's uptick in U.S. CPI, it's very little wonder that the GBP/USD is pushing weekly lows.
Since April, the USD has been in a freefall against the GBP and EUR. Over such time, there have been relatively few chances to buy pullbacks on the weekly chart. Now, if we get favorable U.S. economic numbers in coming sessions, buying into the long-term bullish GBP/USD trend may come to pass.
Friday morning brings a collection of numbers that may favor the USD. Leading the charge is the Producer Price Index (PPI) and Michigan Consumer Sentiment Index. While PPI is expected to mirror today's CPI figures, the big question is the UM Sentiment Index. The COVID-19 second wave and election outcome has hurt consumer confidence ― will tomorrow bring a rebound?
With Brexit Day only three weeks off, the GBP/USD remains in bullish territory. Let's dig into the weekly technicals and have a look at the action.
GBP/USD Holds Firm Amid Brexit Talks
As you can see from the chart below, the GBP/USD has rarely posted two losing weeks in a row. However, if it does, we may have a buying opportunity in the coming days.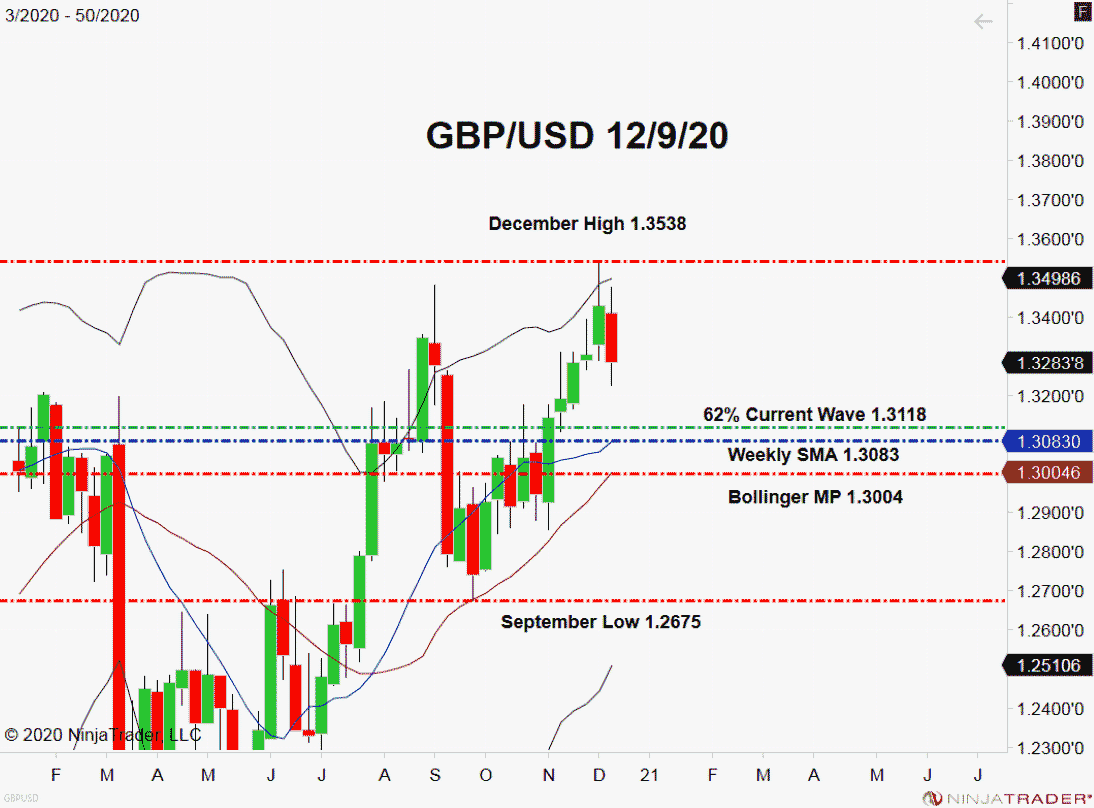 Bottom Line: If we see a pre Brexit Day pullback toward the 62% Fibonacci Retracement (1.3118), I'll be looking to take a bullish position. As long as the 1.3538 December high holds, I'll have buy orders in the queue from 1.3126. With an initial stop loss at 1.3016, this trade produces 220 pips on a 1:2 risk vs reward ratio.