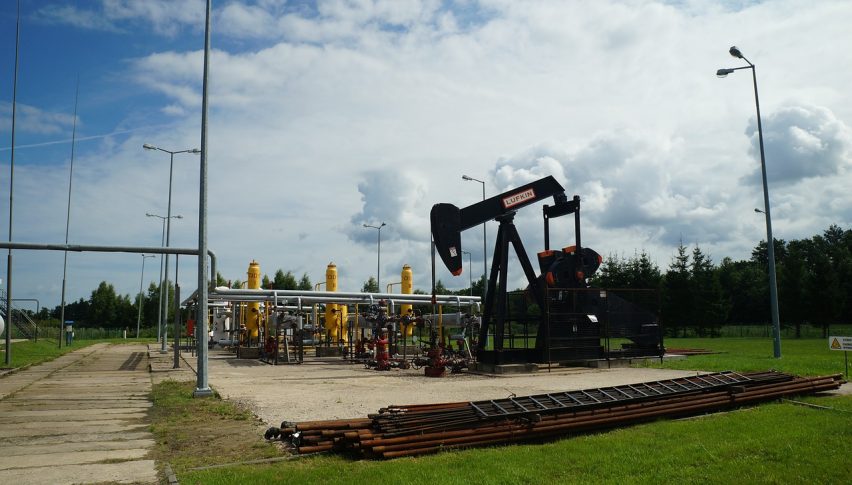 Baker-Hughes Rig Count Continues To Grow
So the WTI market goes, so the Baker Hughes Rig Count goes. This week's number came in at 258, well above last Friday's 246. As well roll toward 2020's conclusion, it looks like producers are optimistic over WTI's upside potential and prices holding firm above $46.50. 
For the foreseeable future, three fundamentals face crude oil: COVID-19, OPEC+ production cuts, and USD devaluation. All three point to bullish pricing in the coming 12 months ― barring a major shift in the prevailing dynamic, 2021 is set to be a good year for crude.
Earlier this week, Bloomberg reported that global oil demand is on the mend. Led by strong consumption numbers from Asia and Latin America, demand is up significantly month-over-month. While the energy complex continues to lag pre-coronavirus levels, there is reason for optimism.
Today's increase in the Baker-Hughes Rig Count may be a sign of things to come. With WTI strengthening to end the year, U.S. Producers may be gearing up for an early 2021 push.
Rig Count Up, WTI Above $46.00
January WTI crude is trading at a key long-term 62% Fibonacci level. If we see a weekly close above $46.43, then a bullish extension next week is probable.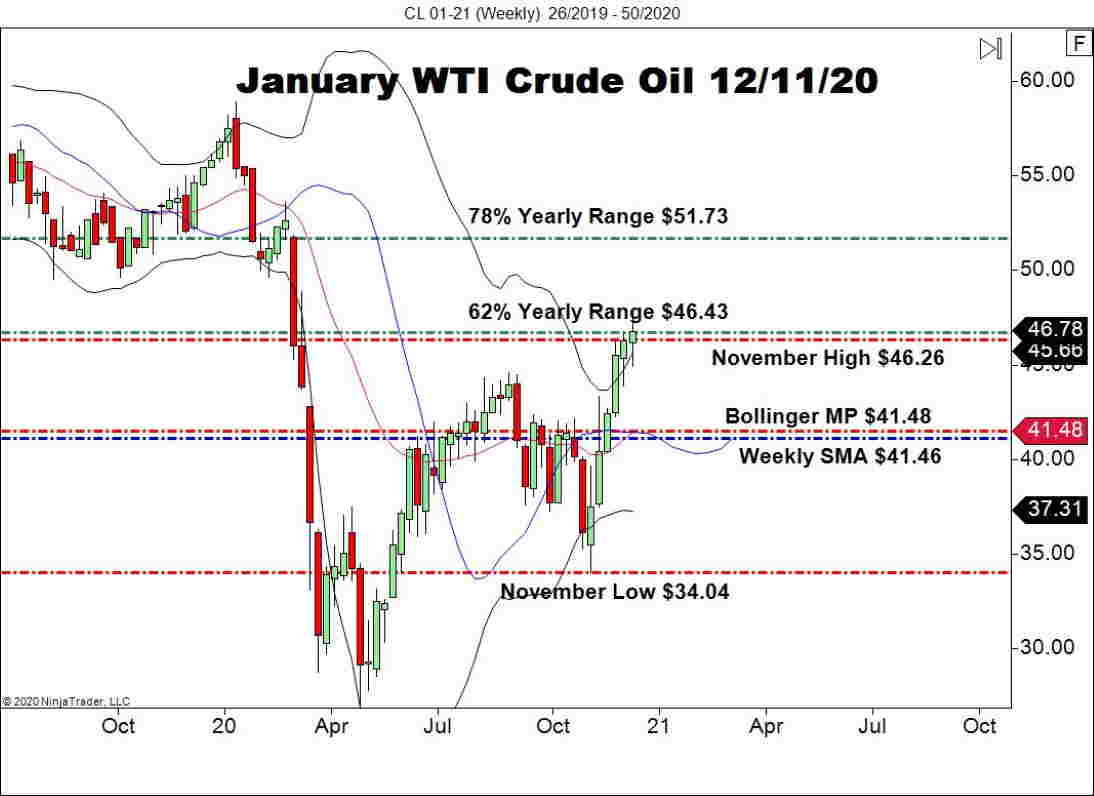 Overview: The next few weeks are going to be huge for WTI and Brent crude. If today's spike in the Baker-Hughes Rig Count is any indication, it looks like $50.00 by New Year's is a real possibility.