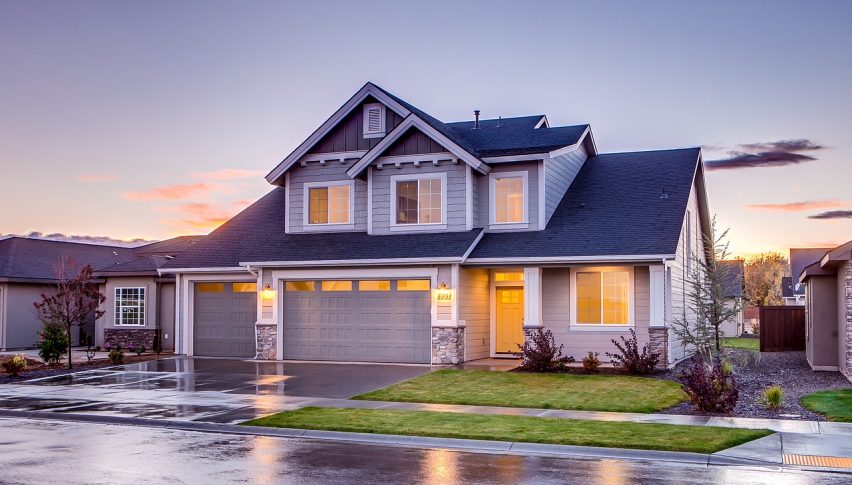 Housing Starts (Nov.) Plummet As Uncertainty Grows
The U.S. economy is showing signs of fatigue as November's Housing Starts figures and weekly jobless claims lagged expectations. However, the equities markets are ignoring this morning's sub-par metrics. At the halfway point of the U.S. session, the DJIA DOW (+95), S&P 500 SPX (+15), and NASDAQ (+75) are all in the green.
As has been the trend most of the fall, a COVID-19 second wave is plaguing U.S. economic performance. Here's a look at today's key reports:
Event                                                         Actual                 Projection            Previous
Housing Starts Change (Nov.)                  1.2%                       NA                         6.3%
Initial Jobless Claims (Dec. 11)                885K                      800K                       862K
Continuing Jobless Claims (Dec. 4)        5.508M                 5.598M                    5.781M
Philadelphia FED Survey (Dec.)                 11.1                        20.0                      26.3
About the only bright spot in this group of figures is the 90,000 decrease in Continuing Jobless Claims. However, the real eyebrow-raiser here is the drop in the Philly FED ― manufacturing is way down, coming in nearly 50% below expectations. All in all, this data set suggests that the month-over-month dip in Housing Starts is justified.
Housing Starts Fall, S&P 500 Rallies
Below is likely our last look at the December E-mini S&P 500 futures contract. It comes off the board shortly, with volumes having already shifted to the March 2021 contract.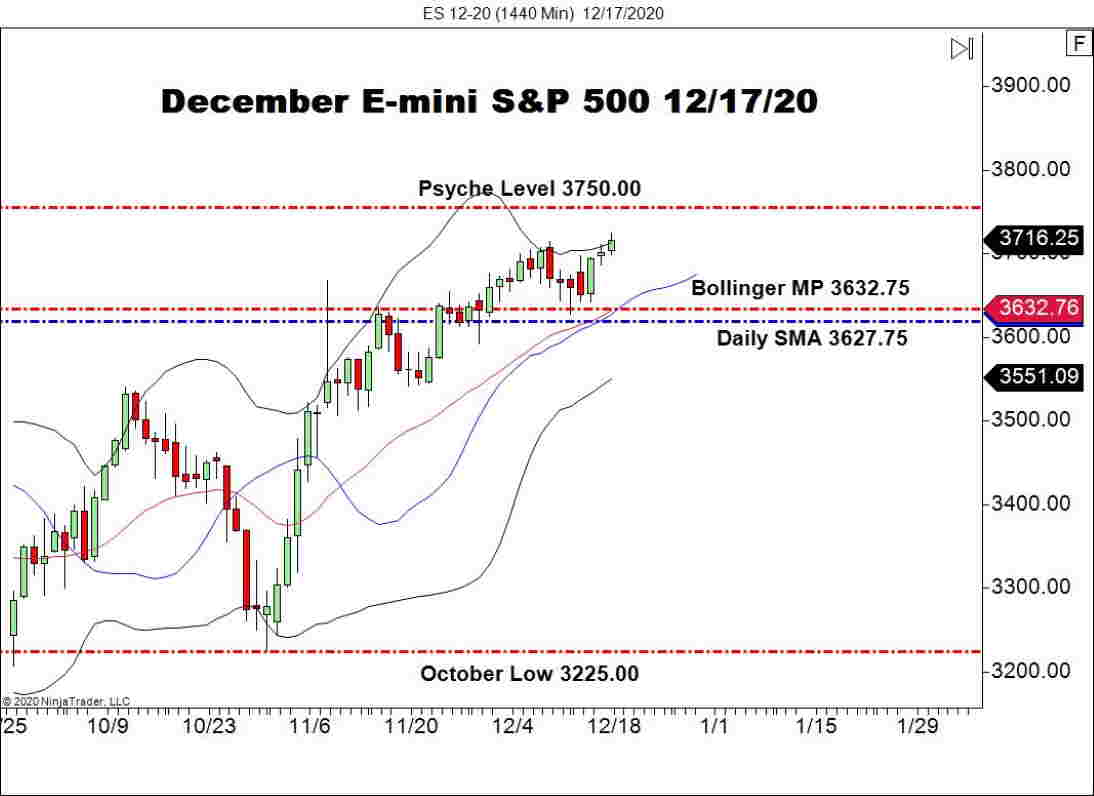 Overview: No matter what the economic data says, U.S. stocks keep plugging higher. Today's numbers aren't good ― sluggish employment and a downturn in Housing Starts signals economic contraction. While it's tough to argue with the COVID-19 market recovery, it looks like Q1 2021 is going to be a very trying time for commerce.