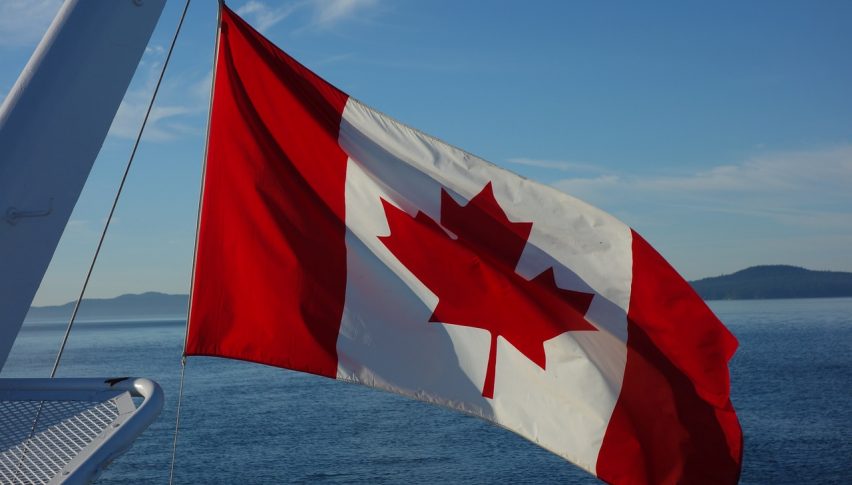 USD/CAD Rates Spike As WTI Sells Off
WTI crude oil is on the move and the USD/CAD is mirroring the action. Typically, the Loonie is highly correlated with WTI and Brent crude oil. That is certainly the case today ― oil is down big and the commodity dollars are all over the board. At press time, WTI crude is off more than $2 per barrel and the USD/CAD has posted a significant daily range.
On the traditional economic news front, not much was on the docket for this morning. However, the Chicago Fed National Activity Index (Nov.) came in at 0.27, down from the previous release of 1.01. Also, U.S. 3 and 6-Month Treasuries saw rates increase to 0.090% as demand for bonds was light.
Aside from U.S. government stimulus, a new strain of COVID-19 is dominating the news cycle. Fresh travel bans and restrictions have been enacted against the U.K. as authorities attempt to contain a brand-new form of COVID-19. Although this virus is in its early form, it's having a negative impact on the markets.
Today, the action has been hot and heavy in the USD/CAD. Let's take a look at the daily technicals and see if we can spot a trade or two.
Whipsaw Trade Hits The USD/CAD
It's been an interesting day for the USD/CAD. Early bidding has consistently given way to late selling ― is this market poised to retest 1.2700?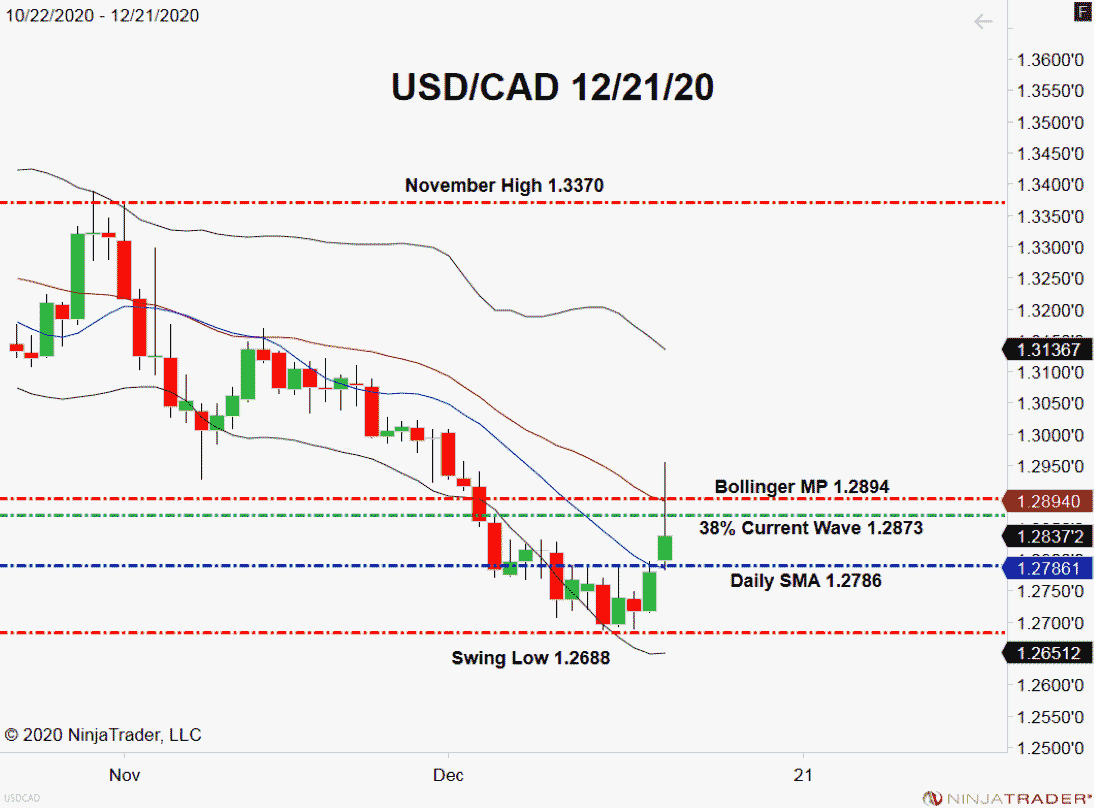 Overview: In a Live Market Update from Friday, I outlined a short trade for the USD/CAD. The play was an abject loser, producing a mere 15 pips profit before being swept out. However, the 38% Retracement (1.2873) level is back in control. If the Loonie settles beneath this threshold today, then look out ― rates are very likely to revisit the 1.2700 handle sooner rather than later.