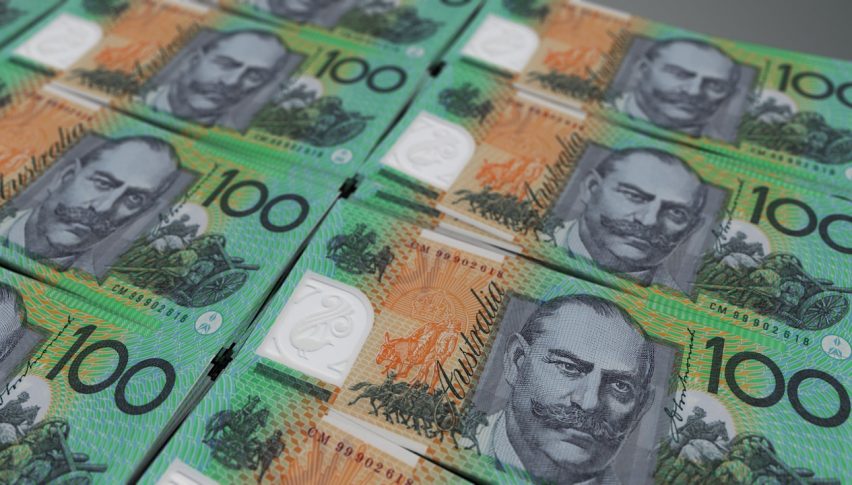 The AUD is Weak Despite Strong Retail Sales
Posted Tuesday, December 22, 2020 by
Rowan Crosby
• 1 min read
The AUD has been on a wild ride and has been weak despite a solid retail sales number this morning.
Yesterday, the AUD/USD opened lower, under the key 0.7600 level, before tumbling back to 0.7500. From that point, price bounced but is still under where it all ended on Friday.
The main reason is the weak USD, that did see some upside yesterday on the back of the new US stimulus package. But after the details of the package were released and the large Government waste that was included, it was clear that this program is hardly a saviour of the US economy.
Locally, we saw the latest release of retail sales which came in far better than expected today at 7.0% month on month. For the most part, Australia has been unaffected by COVID-19, thanks largely to the fact that it is very remote. So most businesses are now back to normal. That is now showing through in the latest set of retail data that not only beat expectations but was strongly higher than the prior reading. Analysts were in fact expecting another negative result.
In terms of trading, we can see that the 0.7600 level is now clear resistance. A failure to regain that level is also a lower high and that is bearish.
The main consideration is really just how the USD will respond. The writing is on the wall that the Greenback is all but doomed, so that will likely continue to underpin risk assets such as the AUD/USD. But at the moment, we trade the levels and price action that we see.