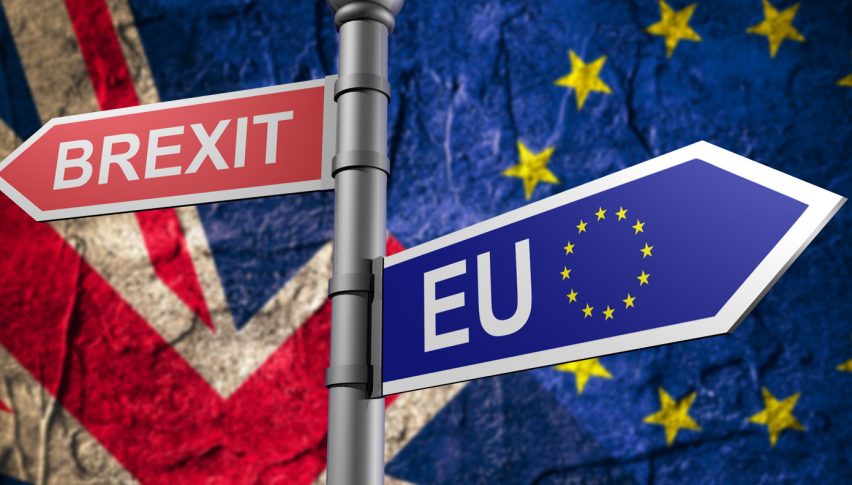 EU/UK Announce Brexit Divorce Deal
After 4-and-half years, EU and UK negotiators appear to have a final Brexit agreement in place. A few hours ago, the much-anticipated "Divorce Deal" was announced to the public. Instantly, UK P.M. Boris Johnson took to Twitter in celebration:
"The deal is done."
On the other side of the aisle, EU Commission President Ursula von der Leyen had this to say:
"So we have finally found an agreement. It was a long and winding road, but we have got a good deal to show for it."
At this point, you may be wondering what exactly is in the deal and who won. Below are the broad strokes of today's historic Brexit agreement:
Zero tariffs and quotas on goods

UK citizens will no longer have the right to work, live or study in the EU without a visa

No hard border between Ireland and Northern Ireland

The UK will be able to further develop British fishing activities for 5-and-a-half years 
To craft the deal, both sides made concessions regarding a multitude of issues. At this point, it's difficult to determine a winner of the Brexit proceedings. However, time will tell, specifically in regards to the UK's ability to build strong unilateral trade relationships.
For the GBP/USD, the news of a deal is being deemed good. Rates are in bullish territory and very near yearly highs.
Brexit Agreement Announced, GBP/USD Firm Above 1.3500
In total, it has been a solid week for the GBP/USD. Rates have rebounded from an early lull and are in bullish territory.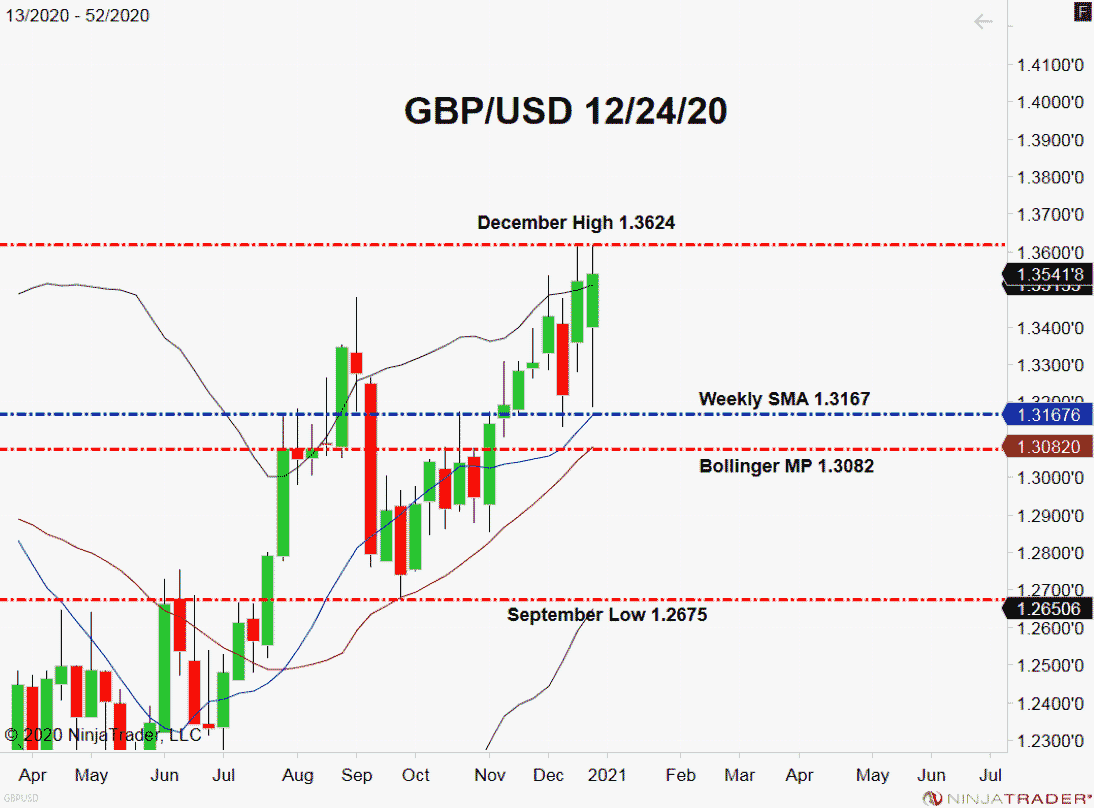 Overview: If you're still in front of a trading screen, remember that the Christmas break is rapidly approaching. Volumes have already largely dried up as investors are taking leave for the three-day holiday weekend. Should you be in the business of holding open positions through the market close, be sure that your stop losses are down and leverage is in check!
It's been an active Christmas Eve on the markets. Brexit and U.S. stimulus developments have highlighted the news cycle. Although the week between Christmas and New Year's is typically quiet, it'll pay to be ready for anything over the coming seven days.
The US consumer is softening as intertest rates go up, which is a factor for the USD retreat and for the FED to stop hikes
2 days ago