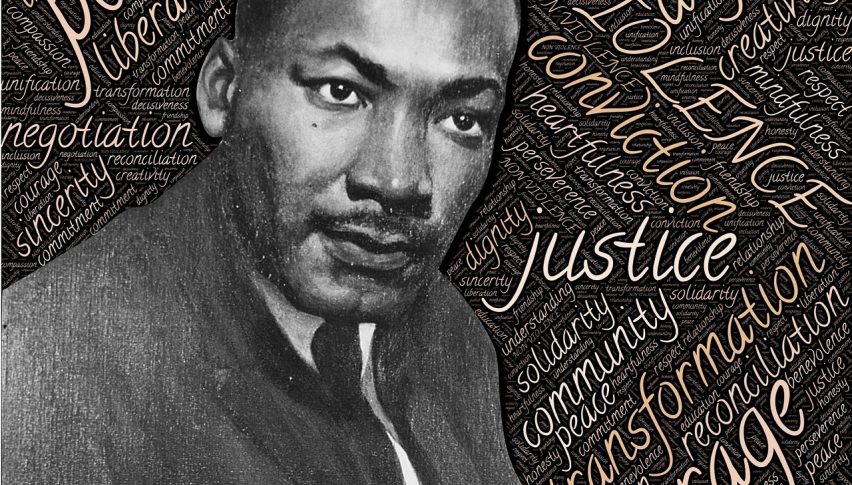 Market Participation Light For Martin Luther King Jr. Day
Today marks the observance of Martin Luther King Jr.'s birthday, a U.S. Federal holiday. Accordingly, American equities and bond markets are closed, with CME futures scheduled for an early halt. The forex and cryptocurrency markets are open, although many U.S. forex liquidity providers are out of the office until Tuesday.
Due to the fact it is MLK Day, the U.S. economic calendar is vacant. However, North America did feature a key number out of Canada. Canadian Housing Starts (Dec.) came in at 228,300, above expectations (227,000) but down from November's figure (246,000). This is an interesting number and one that reflects the seasonality of home building in Canada. All in all, it is more of a positive than a negative for the CAD.
On the political front, sitting POTUS Donald Trump is down to his final 48 hours in office. Tomorrow, political insiders expect Trump to issue more than 100 pardons. While some of the clemency will be for those involved in the markets, not much is expected in terms of volatility. However, more than 25,000 National Guardsmen are stationed in Washington D.C. to combat any social unrest that may arise. If there is a surprise terror attack or significant rioting in the coming days, we may see a pullback in risk asset pricing.
Thus far, Martin Luther King Jr. Day has brought limited action. Let's take a look at the USD/CAD and see where the Loonie currently stands.
Quiet Trading For Martin Luther King Jr. Day
The USD/CAD is trading in a non-committal technical area on the daily chart. Rates are hanging just above 1.2760, barely north of downside support.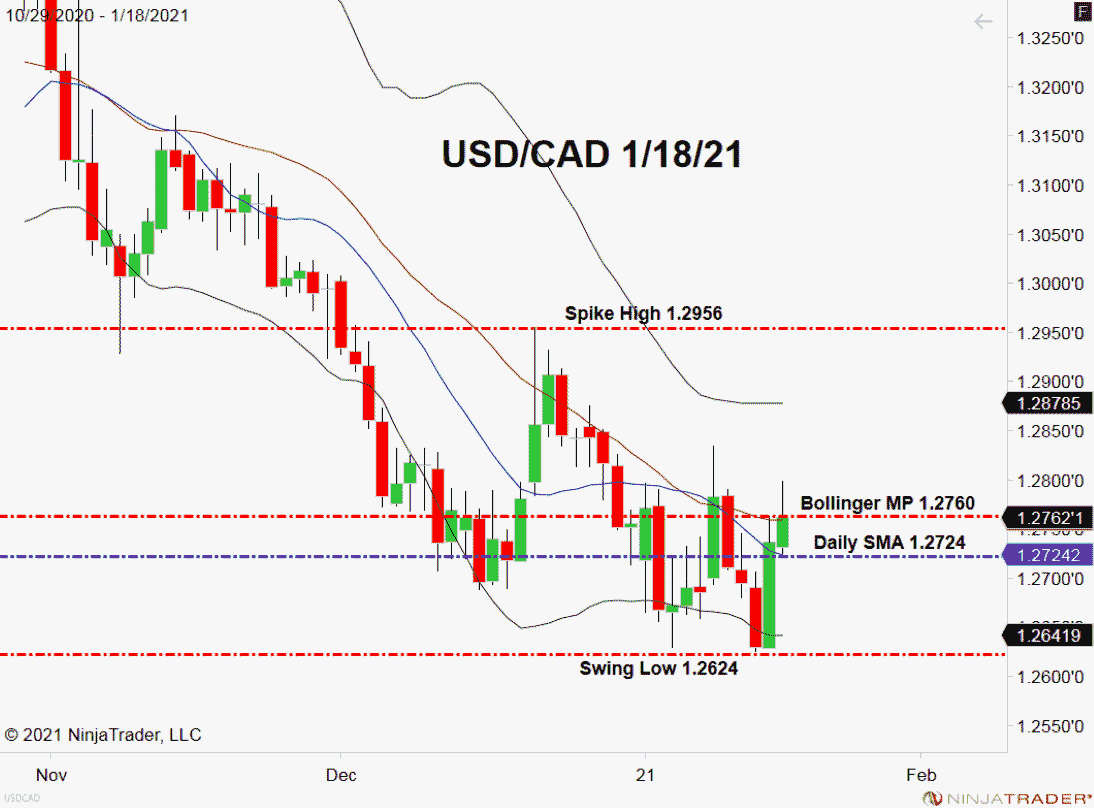 Bottom Line: If we see a pullback in the USD/CAD over the next 24 hours, a buying opportunity from the Daily SMA may come into play. Until Tuesday's close, I'll have buy orders in the queue from 1.2726. With an initial stop loss at 1.2694, this trade produces 25 pips on a sub-1:1 risk vs reward ratio.
Volumes will continue to be thin until Tuesday's official forex open due to Martin Luther King Jr. Day. If you're active in the markets, be on the lookout for sporadic price action and choppy conditions.