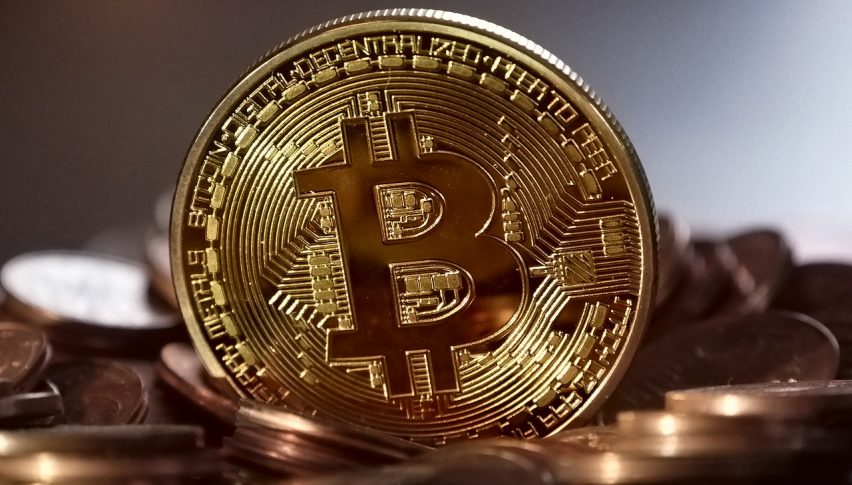 BTC and ETH Setting Up to Move
Posted Tuesday, January 26, 2021 by
Rowan Crosby
• 2 min read
There has been plenty of focus on the crypto's in recent months, however, at the moment both ETH and BTC appear on track to move in different directions.
BTC has of course been the first and world's leading crypto. It was the one that really did introduce the concept. Sceptics of Bitcoin suggest that it has its limitations in various areas and in time will be superseded by others.
ETH for a long time has been the air apparent, and perhaps on the charts, we are starting to see that shape up at the moment.
If we first look to BTC, what we can see is a series of lower highs and key support that is sitting at that $30,000 level. This is, of course, a bearish chart setup and would suggest a fall to the downside is coming. We've already heard some bearish political commentary from Janet Yellen, who is, of course, the former Fed boss. Many now understand the role that the Private Western Central Banks play in propping up a failing monetary system – which is a reason there has been a big push towards crypto in recent years.
Nevertheless, the chart pattern to me does look bearish for Bitcoin.
On the flip side, ETH is looking very bullish. We have almost the exact opposite pattern at the moment, with a series of higher lows and key resistance around the $1400-1450 region. As we know, ETH possesses more utility than BTC, which is why many believe it has greater upside potential in the long term. Again, we are focused more so on the chart patterns today.
It is unusual to see these patterns out of sync, but I guess the same can be set for XRP which has been decimated of recent times. So perhaps now might be a time for the correlation to slowly unwind.