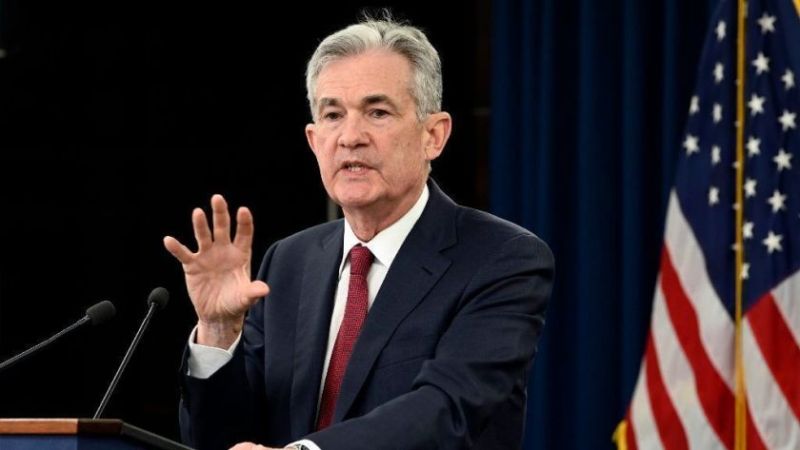 USD Rallies Ahead Of The Fed Announcements
It has been an abnormal Fed day, with significant action hitting all major asset classes. At the halfway point of the Wall Street session, the DJIA DOW (-387), S&P 500 SPX (-64), and NASDAQ (-188) are all deep into the red. Today's big winner is the Greenback. Gains vs the euro EUR/USD (-0.42%), Canadian dollar USD/CAD (+0.59%), and Japanese yen USD/JPY (+0.44) are a few of the forex highlights.
At 2:00 PM EST, the U.S. Fed will release its prepared January statement. No policy moves are expected, but the tone will be everything at Jerome Powell's 2:30 PM EST presser. The markets are reacting as if the Fed is going to kick off 2021 in a hawkish fashion. This scenario is not likely, but we will be watching closely as the FOMC renders its policy verdict.
In U.S. real estate news, this morning brought release of two key numbers facing mortgage rates:
Event                                                                             Actual              Previous
MBA 30-year Mortgage Rate (Jan. 22)                       2.95%                 2.92%
MBA Mortgage Applications (Jan. 22)                       -4.1%                   -1.9%
The big takeaway from these statistics is that applications are down 6% over the past two weeks. While the decline is a function of seasonality, it is noteworthy due to mortgage rates being so low. However, it's important to remember that MBA Mortgage Applications are still up 16% year-over-year ― a sign that the market remains robust. 
So, is Jerome Powell and the Fed going to throw everyone a curveball today? The chances of that are remote, at best.
GBP/USD Consolidates Ahead Of Fed Statements
After posting fresh yearly highs, the GBP/USD has traded sideways this week. Rates are in the neighborhood of 1.3700 and in no hurry to go anywhere.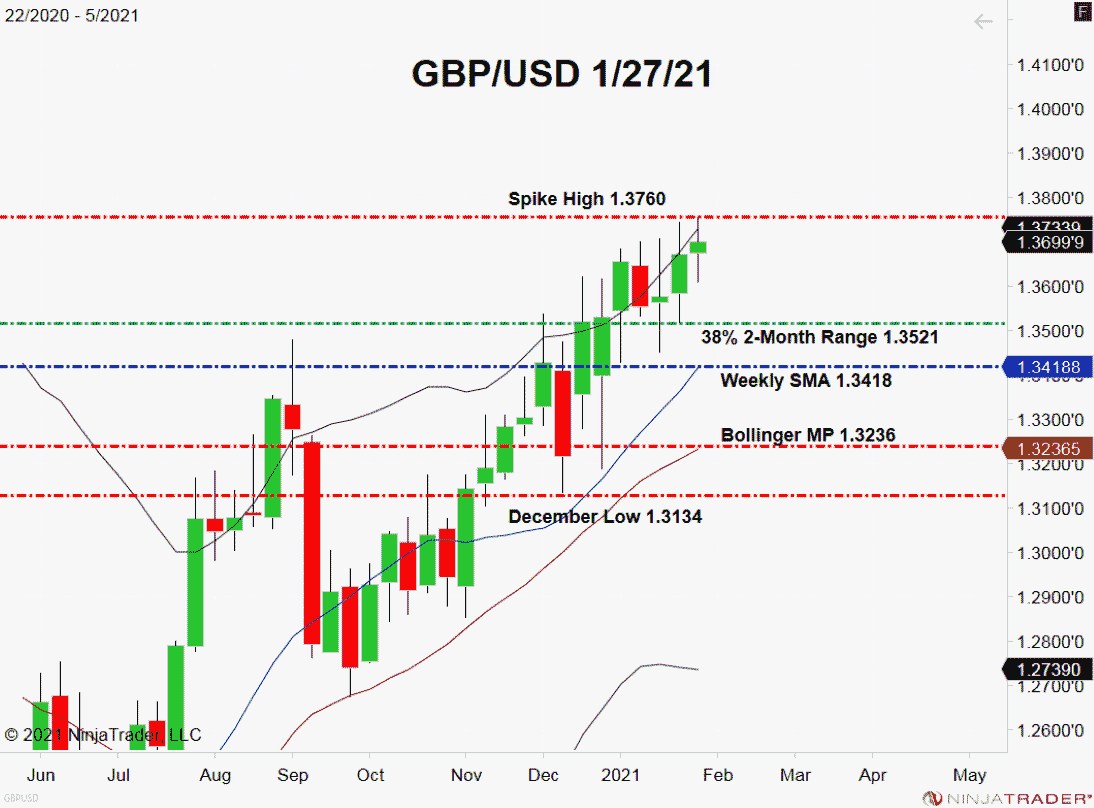 Here are the key levels to watch for the remainder of the week:
Resistance(1): Spike High, 1.3760

Support(1): 38% of the Two-month Range, 1.3521
Bottom Line: If we see the USD rally following today's Fed announcements, a buying opportunity in the GBP/USD may come into play. As long as the Spike High (1.3760) remains intact, I'll have buy orders in the queue from 1.3529. With an initial stop loss at 1.3474, this trade produces 50 pips on a slightly sub-1:1 risk vs reward ratio.