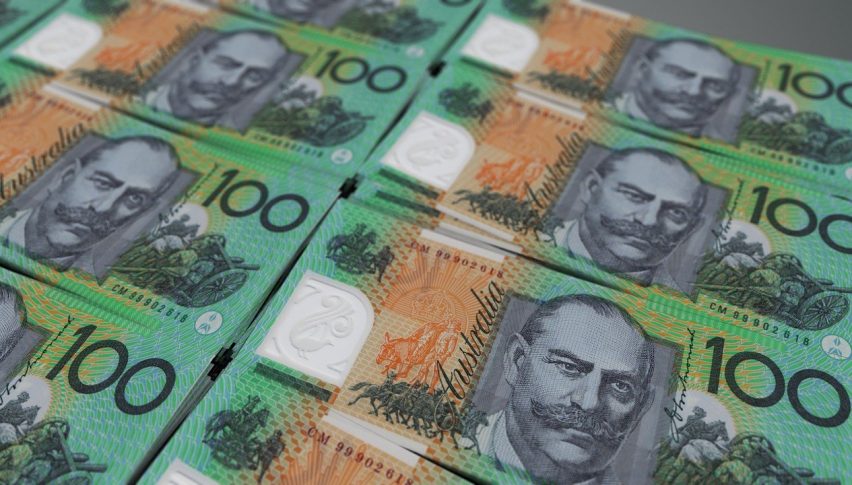 The AUD/USD Charges to 0.7900
Posted Monday, February 22, 2021 by
Rowan Crosby
• 1 min read
The Aussie has opened up very strong to start the new trading week and we have some big levels in sight.
Ever since price took out the 0.7800 level, we have seen price really gaining ground by the day with barely a red candle at all. I suspect this will continue and we could have a very close look at 0.7900 today or tomorrow.
Interestingly, to open the week, we are also seeing strength in the NZD/USD, however, the ES has opened the day only marginally higher. Similarly, Aussie stocks are barely green on the session.
That suggests, perhaps there is a bit of weakness in the USD, but also AUD and NZD buying.
On the data front, we have a bare calendar this week, with not much of interest at all. The RBA is out next week, but again, that is barely worth paying attention to in the current environment.
The RBNZ is out this week, but they are expected to leave rates alone at 0.25%, while their outlook is really the most interesting thing there. There are some banks that are calling for a rise though.
In terms of key levels in the AUD/USD I will be focused mostly on a test of 0.7900. I'm not convinced it will hold, but clearly, if it doesn't 0.8000 will act like a magnet.
0.7800 now because a very strong resistance turned support level. There was also a little bit of consolidation around the 0.7860 level, so this is the first support market worth watching.
The Kiwi is only just breaking out above the 0.7300 level, so the first battle here is for it to hold up. If it can hold today, then we might get similar price action to the AUD and there could be another leg higher as well.