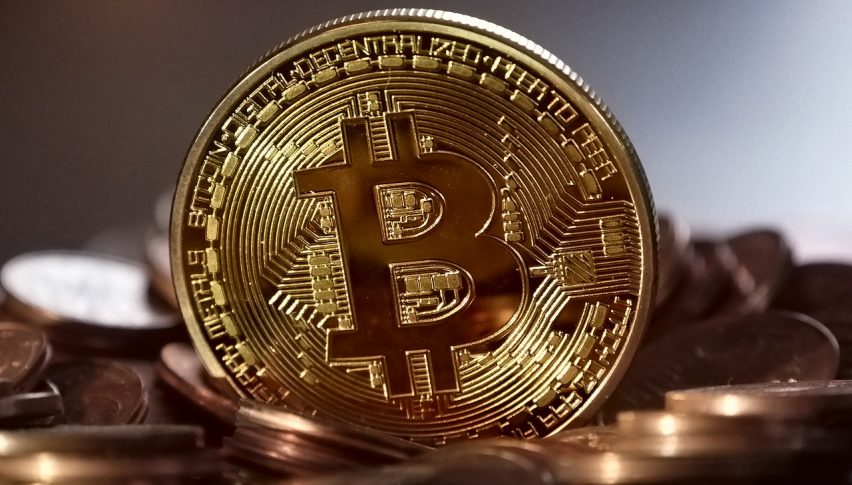 Bitcoin is Holding on For Now
There was more weakness in crypto markets over the weekend with Bitcoin just holding on.
Most major cryptos were in the red over the past few days, while BTC is looking very close to making another leg lower.
For the time being, we can see that Bitcoin is just holding on with the $44,400 level becoming a really key level at the moment. This morning we saw some softness before price has rebounded for now.
I'm very bearish on Bitcoin and have been for quite some time. I suspect the highs above $50,000 will be the top in the market and for now, I am expecting only downside. This will likely also drag down the broader market as we are already seeing in others such as ETH.
My main reason for concern is the looming regulation and what that might mean for Bitcoin. While it was the first crypto, I can't see how it will be regulated in the current environment. We still actually don't (officially) know who created it and it is neither the most efficient, environment friendly or cost-effective. So on the surface, it has little to offer. The arguments that it is a hedge against Reserve Banks printing money does make a lot of sense, but with pending regulation, that to me won't stack up. Governments will ultimately decide who wins and loses in this space. The warnings are everywhere, we just need to pay attention.
Common sense would also suggest, that you don't pay $50,000 for an unregulated, magical coin with origins unknown.
Don't get me wrong, there are other cryptos I like a lot and am heavily invested in. Bitcoin is not one of them though.
If the $44,400 level falls – look out below.