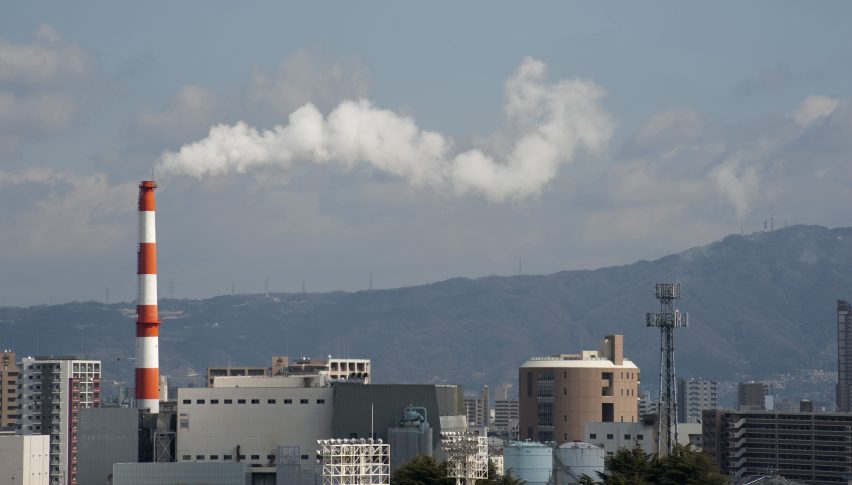 Japan's Manufacturing Sector Rebounds Into Growth as Orders, Output Increase
Posted Monday, March 1, 2021 by
Arslan Butt
• 1 min read
Manufacturing activity across Japan grew at the fastest rate seen in more than two years during the month of February, supporting expectations of recovery in the world's third largest economy. The final au Jibun Bank Japan Manufacturing PMI soared to 51.4 for the month from 49.8 in January, moving above the 50-threshold indicating expansion.
This was the highest reading for the manufacturing PMI reading seen since December 2018, and the surge was driven by an increase in both new orders and output. While new orders rose at the fastest pace since October 2018, factory output registered a rise for the first time since December 2018.
Japan's manufacturing sector had been under pressure since 2018 owing to the US-China trade war as China is a key trade partner. The coronavirus pandemic that began a year back worsened the situation even as the global economy suffered a downturn, driving export orders and domestic demand lower.
However, even as the latest figures point to a possible recovery in the key sector, a jump in input prices is likely to keep profit margins for manufacturers lower. Economist at IHS Markit, Usamah Bhatti, observes, "Concern has been building throughout the Japanese manufacturing sector regarding ongoing supply chain disruption. Cost burdens faced by firms rose at the sharpest pace in two years, which has partially translated into higher charges for clients to cover margins."