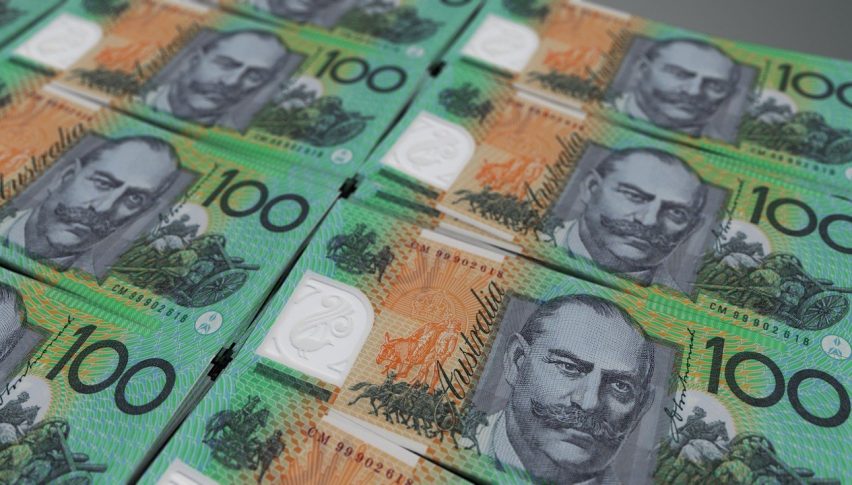 GDP Beats and Pushes AUD Higher
Posted Wednesday, March 3, 2021 by
Rowan Crosby
• 1 min read
The AUD has been flying over the past 24 hours and we've also seen a strong GDP print which should help the bull case even further.
Yesterday, we really saw a big move higher in the AUD/USD, which has now bounced all the way from the 0.7700 level, through the 0.7800. The main driver has been the quick retrace in the USD, which has been swinging wildly in recent times.
The moves also are setting up an interesting dynamic between risk assets such as stocks, that look very wobbly at current levels.
On the data front, we saw the latest GDP update out of Australia today and we saw a slightly better than expected number at 3.1% vs 2.5% expected, although it was lower than the prior.
Things have turned around on an economic front which is a positive sign and it comes at a time where we see various states in the US starting to remove all restrictions around the China virus. Australia has limited restrictions in place, but still overseas travel bans.
Looking to the technical levels and we can see from the charts, there is very little stopping price from where it currently sits all the way to the highs. Again, that will be dictated more by the USD than anything else.
I would naturally assume some resistance at 0.7900, but otherwise, there is a clean run right back up to the 0.8000 level.
I don't have a clear read on the AUD/USD at this stage and I am mostly focused on the Greenback. Long above 0.7800 is a reasonable trade in my eyes htough.