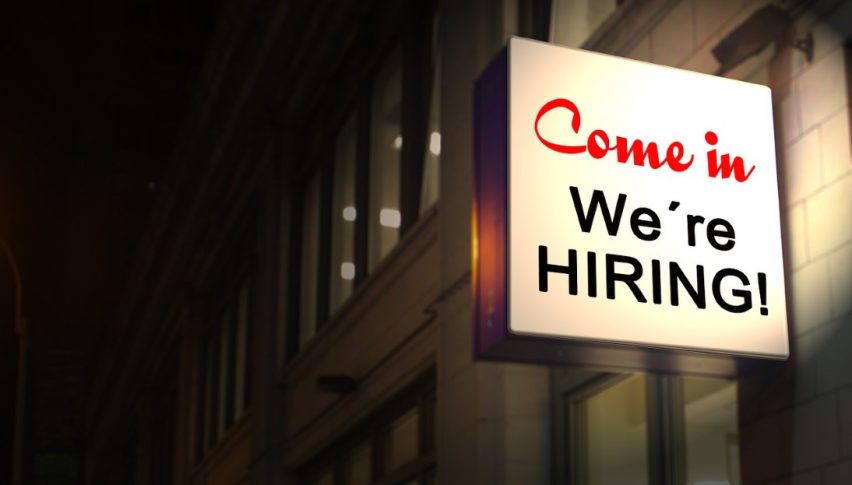 NFP Comes In Strong, Markets Remain Shaky
The tone is changing on Wall Street with rising bond yields driving investor angst. At the midway point of the U.S. session, the DJIA DOW (+240), S&P 500 SPX (+28), and NASDAQ (+25) have reversed early losses. With only a few hours to go until the weekend break, it looks like the markets are discounting this morning's strong U.S. Nonfarm Payrolls (NFP) report.
It's the first Friday of the month and that means Nonfarm Payrolls. Here's a look at the highlights:
Event                                                       Actual                  Projected            Previous
NFP (February)                                        379K                         182K                     166K
Unemployment Rate (February)           6.2%                          6.3%                     6.3%
Trade Balance (January)                       -68.20B                    -67.50B               -67.00B
The headliner of this group is the uptick in U.S. NFP. The figure came in at 379,000, well above projections of 182,000. This is a solid figure and one that has helped drive the Unemployment Rate down marginally.
Over the past 72 hours, we have seen an epic shift in the tone on Wall Street. Right now, the U.S. indices are exhibiting an extremely strong negative correlation to the U.S. 10-year Treasury Note. This will be an interesting relationship to watch as we move deeper into March.
NFP Strong, NASDAQ Once Again On The Ropes
This week has been a dismal one for NASDAQ backers. It's undeniable that many big tech and growth companies are ridiculously overvalued ― is the bubble beginning to burst?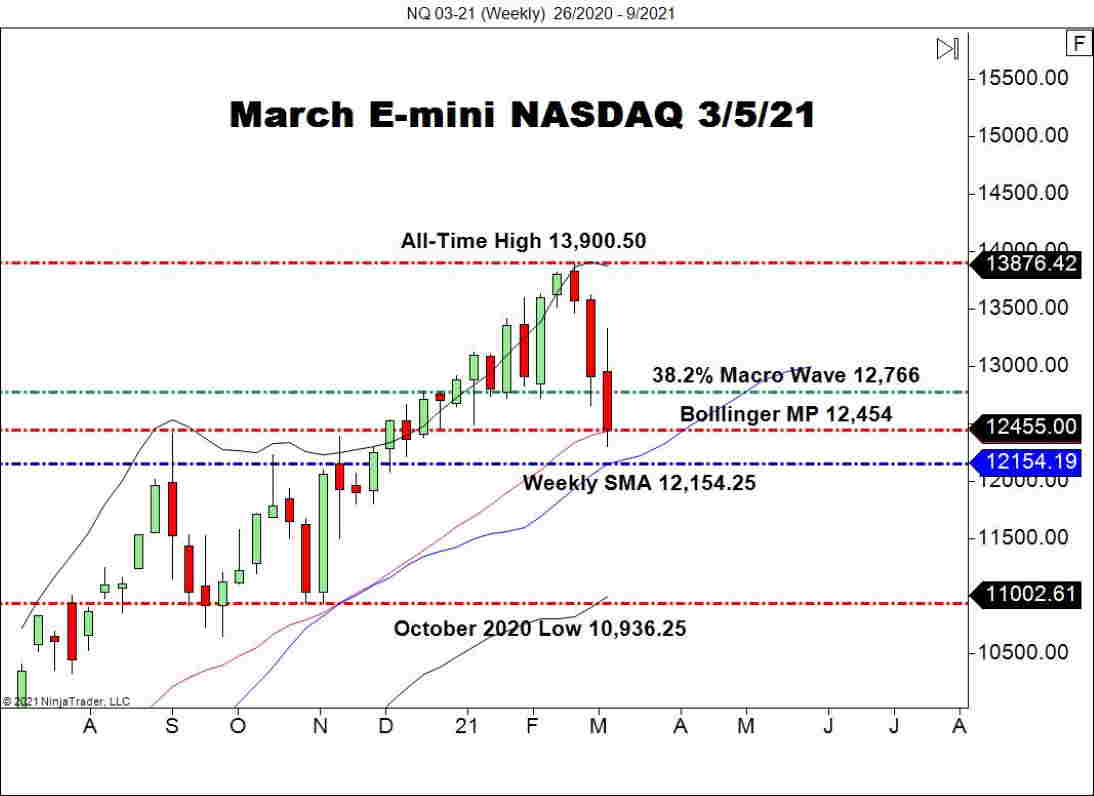 As we move into the weekend, there's one key level on my radar:
Support(1): Weekly SMA, 12,154.25
Bottom Line: Following this morning's NFP report, the March E-mini NASDAQ contract is all over the board. Subsequently, a late-session rally or sell-off is very probable. If we see a late sell-off, I'll have buy orders ready from the Weekly SMA at 12,155.75. With an initial stop loss at 12,144.75, this trade produces 44 ticks on a standard 1:1 risk vs reward ratio.