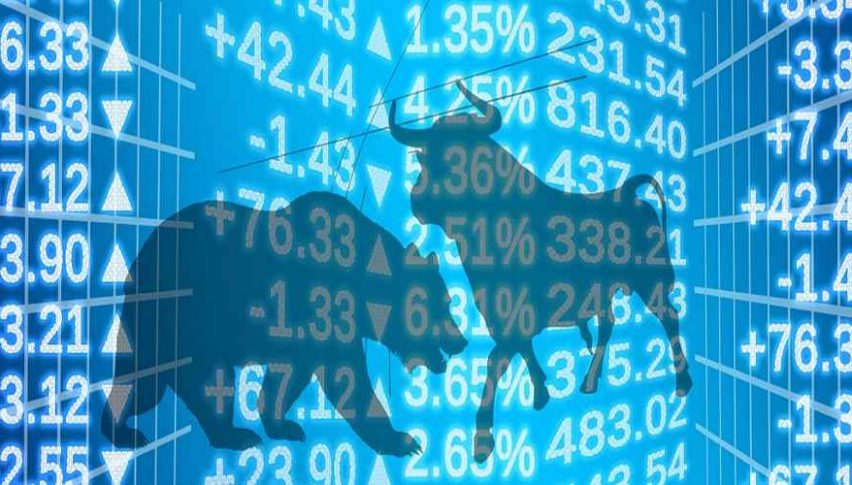 June E-mini NASDAQ Futures Break Above Daily Resistance
For the second consecutive session, the June E-mini NASDAQ is posting solid gains. In addition, U.S. stocks are trading mixed with only about 24 hours until Wednesday's Fed announcements. At the midway point of the Wall Street trading day, the DJIA DOW (-129), S&P 500 SPX (+3), and NASDAQ (+110) are seeing significant two-way action.
During this morning's premarket hours, several key reports were released to the public. Here are the headliners:
Event                                                              Actual                 Projected         Previous
Export Prices (MoM, February)                    1.6%                        0.9%                  2.5%            
Import Prices (MoM, February)                    1.3%                       1.2%                    1.4%
Retail Sales (MoM, February)                      -3.0%                      -0.5%                   7.6%
Core Retail Sales (MoM, February)             -2.7%                       -0.1%                   8.3%
All in all, this group of figures is down significantly from January's numbers. However, traders and investors are ignoring the weak sales and pricing figures in favor of stimulus and big tech optimism. 
Wednesday's March Fed meeting is gaining added attention for several reasons. First, investors are eagerly awaiting any talk of when unlimited QE is going to be tapered. To address this issue, the FOMC is releasing its economic projections and interest rate forecasts tomorrow. The prominent data points will be the timeline for projected rate hikes. Right now, the markets are expecting 2023 to be the inflection point of when rates are to be raised; this may change during tomorrow's release.
Despite the active news cycle, bidders are piling into NASDAQ futures. For now, it looks like the bull market is back in force.
June E-mini NASDAQ Breaks Above Daily Resistance
At press time, the June E-mini NASDAQ is trading just above the Daily SMA and Bollinger MP. If these levels give way, then a major late-week rally may be in the offing.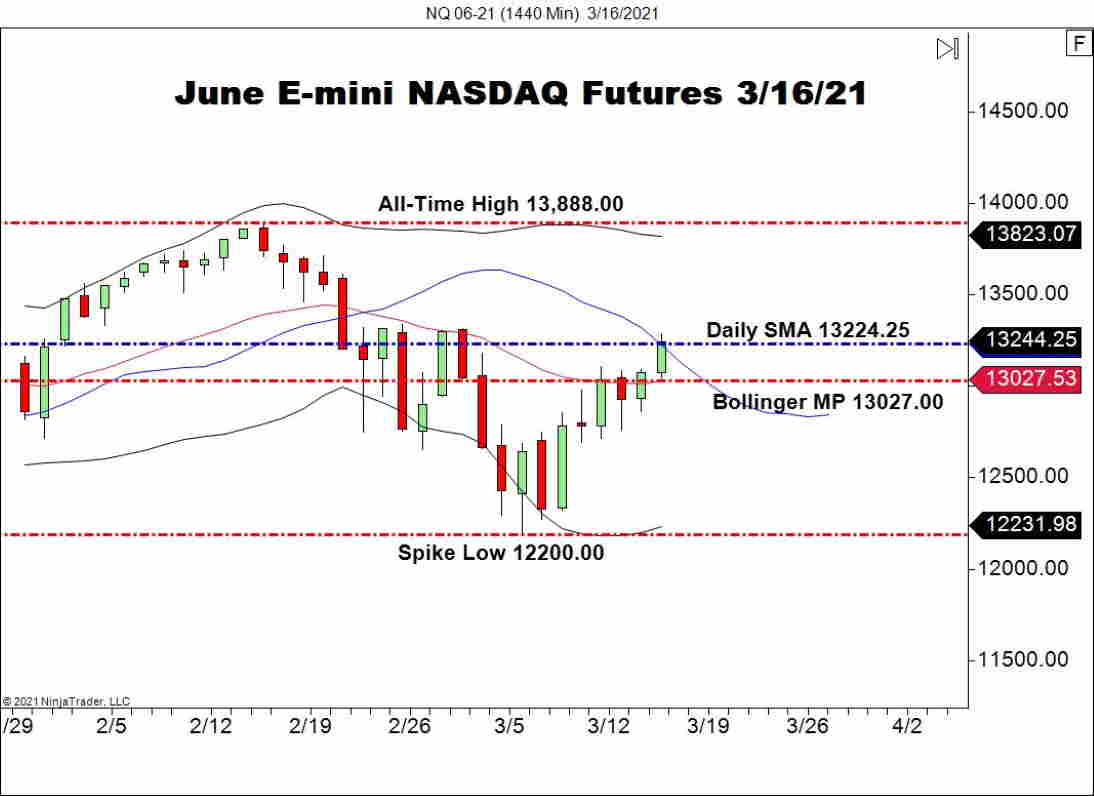 Overview: For the time being, the Fed is the key market driver for U.S. stocks and the NASDAQ. Judging by today's action, investors are expecting more dovish verbiage from the FOMC. In a little over 24 hours, we'll have a much better idea of what the Fed is thinking over the long-term.