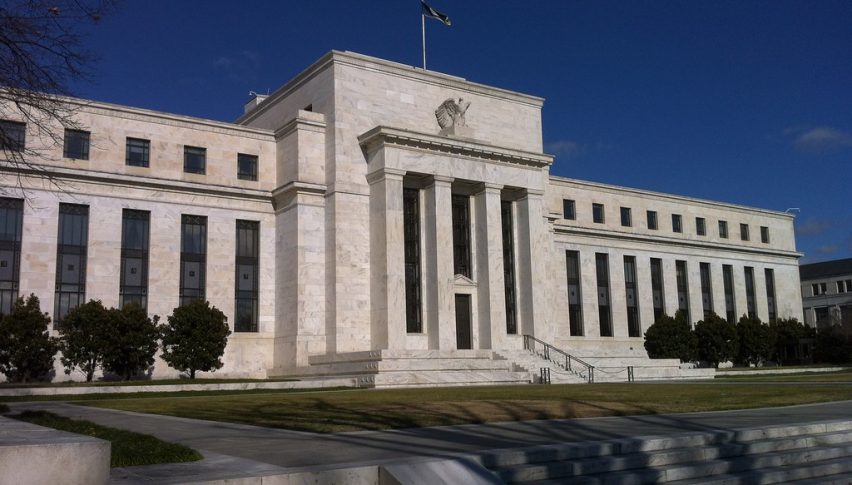 What to Expect From the Fed This Week
Posted Tuesday, March 16, 2021 by
Arslan Butt
• 1 min read
At this week's monetary policy meeting, policymakers at the US Federal Reserve are widely expected to upgrade growth forecasts for the US economy, forecasting it to grow at the fastest pace seen in decades this year. Economic growth projections for the US are likely to improve, supported by the strong COVID-19 vaccine rollout program and the latest COVID-19 relief package worth $1.9 trillion.
However, even as the Fed revises its outlook for the US economy higher, it is unlikely to make any changes to its low interest rates and monetary easing anytime soon. Analysts expect the Fed to continue with its dovish stance into the near future – a move that it has previously stated will continue until employment and inflation return to pre-pandemic levels across the US.
In addition, the Fed is also expected to continue its bond purchase program, which will see the central bank buy $120 billion worth of Treasuries and securities backed by mortgages until it is convinced that employment and inflation show significant improvement. Despite the improvement in recent economic data, the labor market continues to show signs of strain and could take around two years to recover from the pandemic-inflicted damage.
Fed chair Jerome Powell has turned cautiously optimistic recently, admitting that he does see the US economy posting a faster recovery this year, which could help drive down unemployment. However, he maintains that the improvement in consumer spending driven by pent-up demand or higher employment may not have a long-lasting effect on driving recovery – a sign that the Fed could continue with its dovish outlook and bond buying for a longer period of time.