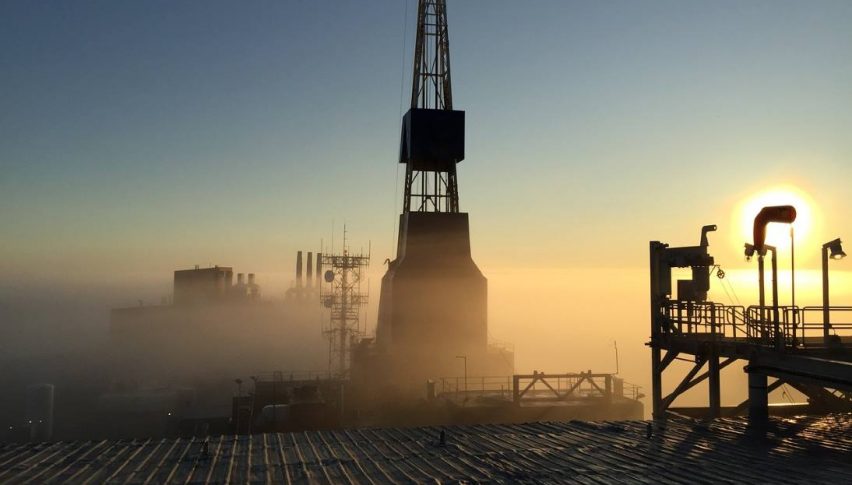 The Baker-Hughes Rig Count Is Up 9, Stands At 318
The weekly Baker-Hughes Rig Count is in and the numbers are positive. U.S. oil rigs in operation increased by 9, coming in at 318. In addition, total rigs (natural gas and oil) came in at 411, up from 402 last week. Both figures suggest that producers are optimistic about 2021's energy markets despite ongoing COVID-19 demand concerns and new Biden-era fracking restrictions.
At press time, WTI crude oil is trading in the neighborhood of $61.50, up about $1.50 per barrel. Thursday was an epic session for WTI, with panic selling driving the market lower by 7%. That move was the largest since spring 2020 and the onslaught of COVID-19. Unfortunately, the plunge rendered my buy recommendation for May WTI from $60.00 dead on arrival. However, diversification is a good word; my late-day USD/CAD sell recommendation turned out to be a nice winner. Both trades were prime examples of how fickle counter-trend trading can be.
All in all, today's uptick in the Baker-Hughes Rig Count is a bullish sign for crude oil. With today's rebound, the intermediate-term uptrend in WTI remains intact.
Producer Optimism Grows According To Baker-Hughes
If today's Baker-Hughes figures are any indication, the USD/CAD is likely to continue its long-term downtrend. Now, rates are back below the daily 38% Current Wave Retracement (1.2507) and in bearish territory.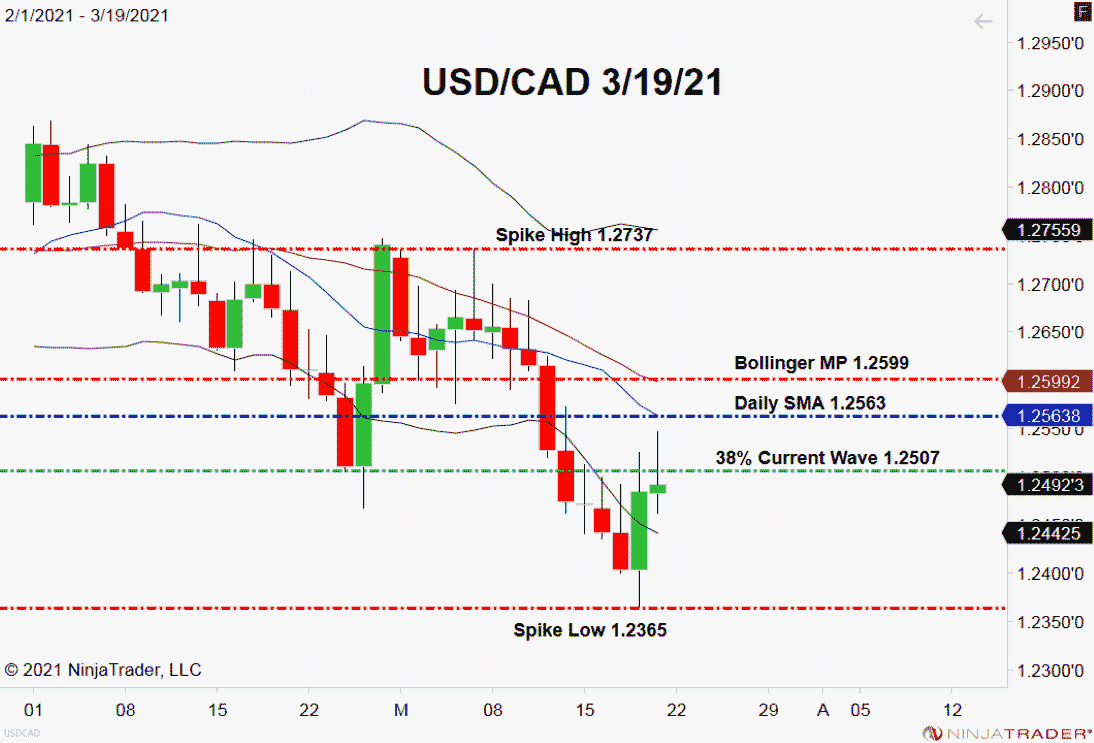 Overview: As we roll into Monday's action, the 1.2500 handle is going to be the key level for the Loonie. If we see WTI regain Thursday's losses in the coming two sessions, this pair is headed for a test of the Spike Low (1.2365) by this time next Friday.