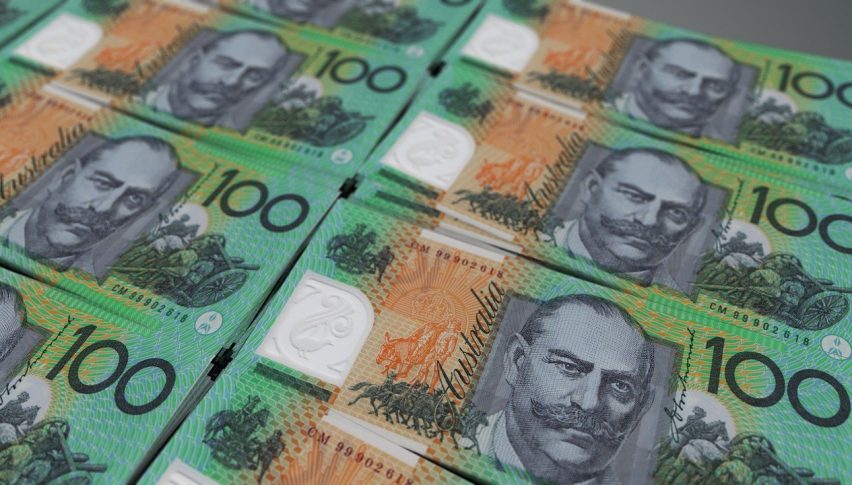 The AUD/USD is Testing 0.7600
Posted Wednesday, March 24, 2021 by
Rowan Crosby
• 1 min read
The action overnight was plentiful as a rising Greenback hit the majors including the AUD/USD.
As it stands, the AUD/USD is now back testing the 0.7600 level and is very much in the red over the past 24 hours.
The catalyst was really just the jump in the USD. We saw the US dollar index spiked back to the recent highs and for the most part, price has been stuck in a range of recent times. Similarly, we did see bond yields fall for the first time in quite a while. The US bond yield is back to around 1.6% which is a little down from the highs of about 1.75%.
There is little on the calendar for the Aussie at the moment, with the main happenings just being politics and not very important ones at that.
With that in mind, we can look to the levels to base out trade decisions on the price action.
Key Levels
The main level at the moment is 0.7600 as mentioned. Price hasn't been back at these levels since early February and at this stage, price is currently under that round number level.
0.7565 is about the lows that we've seen this year so there is certainly about of room for price to test 0.7600 and recover.
If price does rebound, then there is every chance it covers all the way back to the 0.7700 level.
For me, this is an interesting point that we're at. I have no bias in either direction and will watch this level to see if it holds or fails.