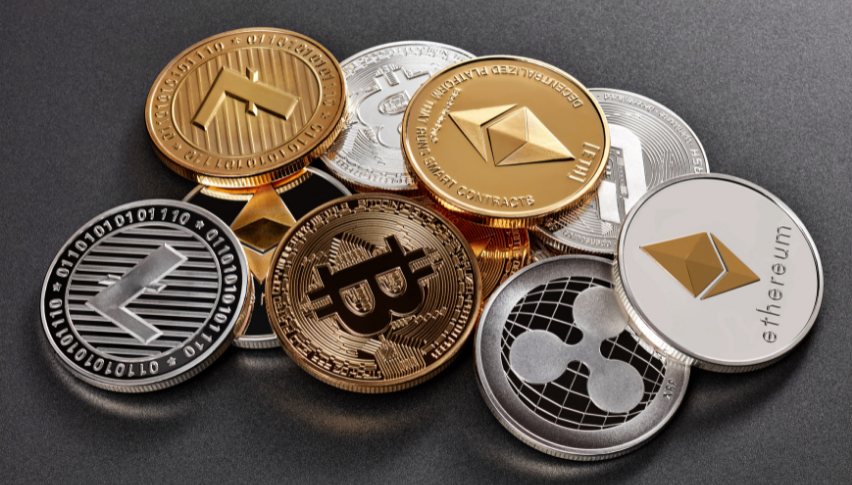 Coinbase IPO Set For April 14, Bitcoin Near $60,000
In a news release from late last week, U.S.-based crypto exchange Coinbase announced a 14 April 2021 launch date for its initial public offering (IPO). The event will be one of the biggest for a cryptocurrency company in history. Coinbase is currently being valued at about $80 billion, making it a premier player in the buying, selling, and exchange of virtual money. No matter how the IPO turns out, 14 April will mark another big step for cryptocurrencies into the financial mainstream.
Typically, any news of institutional adoption is good for Bitcoin and the entire crypto asset class. The past 24 hours illustrate this sentiment, with Bitcoin BTC (+1.78%), Ethereum ETH (+1.93%), Ripple XRP (+44.91%), and Litecoin LTC (+4.53%) all trending higher.
Today's big mover has been XRP. At press time (about 1:00 PM EST), XRP is up more than 44% in the past 24 hours. The move comes after a weekend release stated that Ripple and the U.S. Securities and Exchange Commission (SEC) had reached an agreement regarding their outstanding litigation. Apparently, the SEC decided to disregard several private correspondences with Ripple from the ongoing lawsuit. While it remains unclear what exactly this means, it does suggest that the SEC may be backpedaling from some of its previous claims against Ripple. 
For Coinbase, the future as a publicly traded company appears bright. The optimism is boosting cryptos and keeping Bitcoin in the vicinity of $60,000.
Coinbase Optimism Fuels Bitcoin (BTC)
As of this writing, Bitcoin (BTC) has reversed early losses and is headed toward $60,000. The consistent bidding marks the second straight day of gains.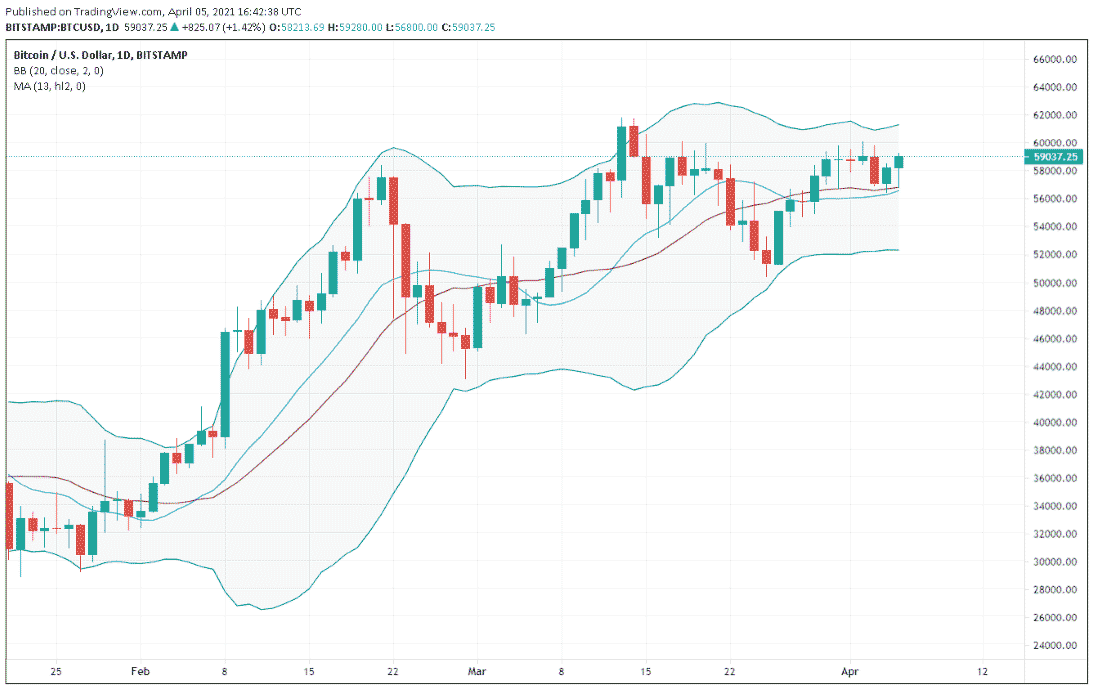 Here are the key levels to keep an eye on:
Resistance(1): All-Time High, $61,781

Support(1): Daily SMA, $56,728
Overview: For this week, Bitcoin is likely to put in another hard test of the $60,000 handle. However, prices have been in a logjam between $56,000 and $60,000 for more than a week. If we see more positive news about cryptos going mainstream, like the Coinbase IPO, then BTC is likely to break from this range and head much higher in the near-term.