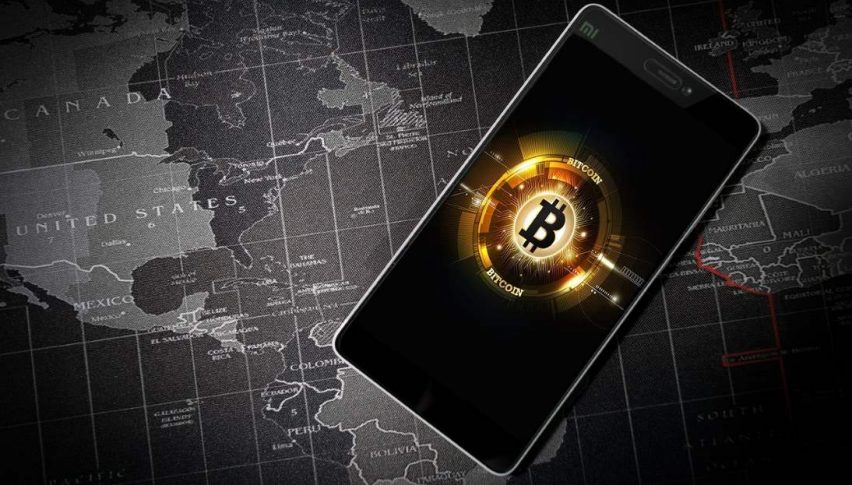 $55,000 Is Back In Play For Bitcoin (BTC)
It has been a turbulent day on the crypto markets as whipsaw action has been the rule. At the midway point of the U.S. trading day, Bitcoin BTC (-2.47%), Ethereum ETH (-5.25%), Litecoin LTC (-8.82%), and XRP (-3.38%) have all rebounded from steep sell-offs. 
As always, the action in crypto is driven by a bit of rumor, fact, and obscure technology. Accordingly, these stories may have had something to do with today's turbulence:
Jamie Dimon:

JP Morgan head Jamie Dimon issued a letter to shareholders stating that the regulatory status of cryptocurrencies is a "serious emerging issue that needs to be dealt with." This follows JP Morgan's

$130,000

topside target for Bitcoin issued last week. So, will Dimon and JP Morgan enter the cryptosphere if more regulation is enacted? With such a bullish estimate for BTC, it's hard to imagine that they will stay out.
Taproot:

The final strokes have been put on Bitcoin's Taproot upgrade. Programmers have decided that median time passed (MTP) will be used for Taproot's

activation timeline

. At this point, estimates suggest that Taproot will be fully integrated in November. 
Ultimately, these two news items point to a bullish BTC over the intermediate term. Given a much-needed system upgrade, as well as more institutional adoption, Bitcoin is positioned to at least hold 2021's gains for the near future.
Bitcoin Pulls Back, $55,000 In Play
The daily Bitcoin chart below gives us a good look at where BTC stands. Prices are in the midst of a two-day slide but are holding above $55,000.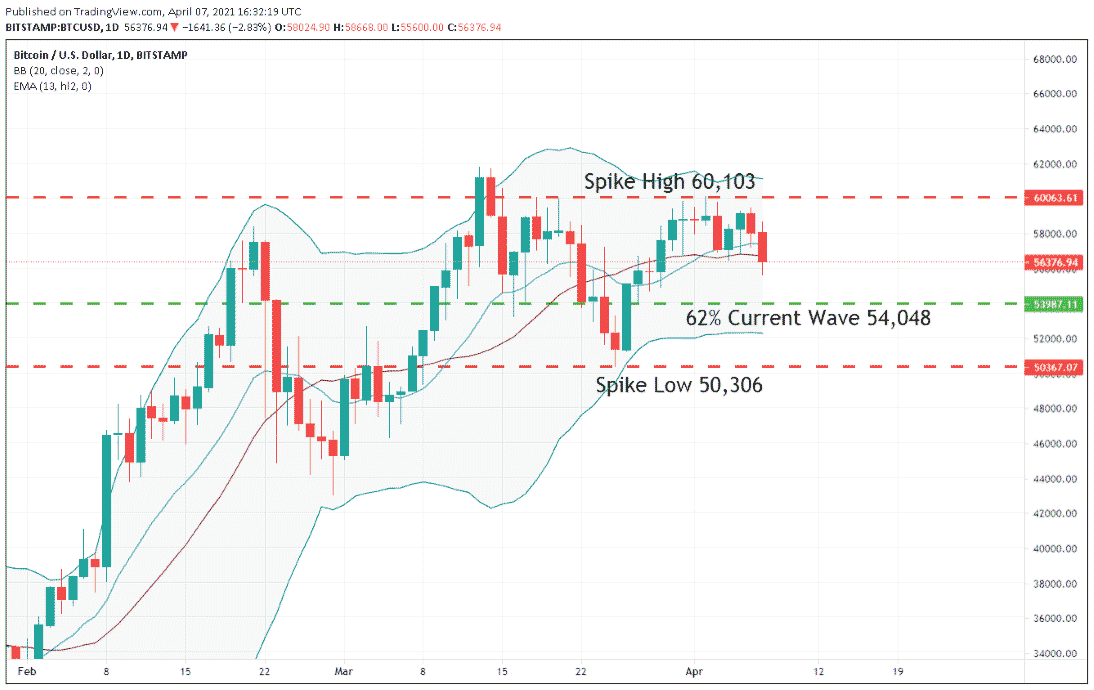 Here's one level to watch until Friday's closing bell:
Support(1): 62% Current Wave Retracement, $54,048
Bottom Line: If BTC continues to pull back, a buying opportunity may come into play. Until elected, I'll be looking to buy Bitcoin from $54,075. With an initial stop loss at $51,075, this trade returns 5.5% ($3000) on a standard 1:1 risk vs reward ratio.