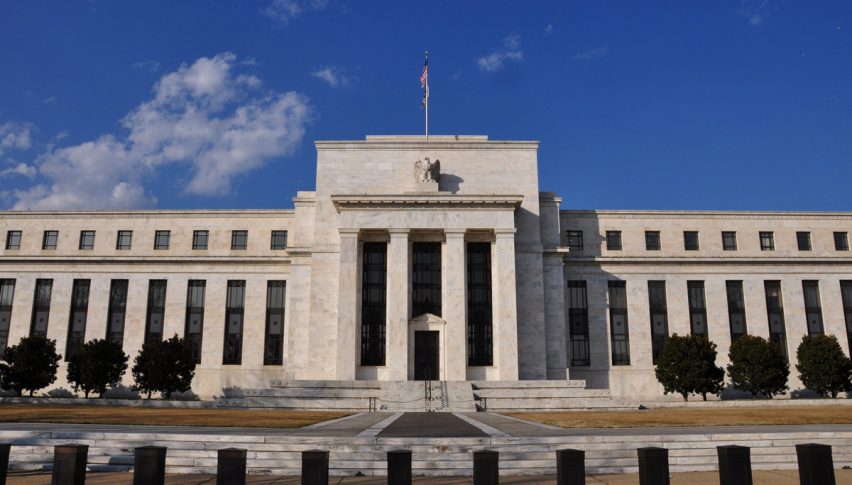 March's FOMC Minutes: Highlights & Recap
March's FOMC Minutes have been released to the public, ending weeks of speculation. All in all, there weren't a whole lot of surprises. The Fed remains accommodative and committed to promoting the COVID-19 recovery. The U.S. stock indices are taking the news in stride, with the DJIA DOW (-9), S&P 500 SPX (+7), and NASDAQ (+31) holding near flat.
It's always interesting to monitor the CME FedWatch Index before and after a release from the Federal Reserve. The index is viewed as being a predictor of future interest rate moves from the central bank. Here is how today's action shook out:
Before:

The CME FedWatch estimated a 91.2% chance of rates holding at 0.0-0.25% through 2021.

After:

The CME FedWatch Index estimated an 89.2% chance of rates holding at 0.0-0.25% through 2021. This is down 2% from pre-release levels. 
The key takeaway from today's CME FedWatch readings is that traders expect flat rates through this year. However, 2022 is likely to be a very different story.
FOMC Minutes: Highlights & Recap
With only 21 days until April's meeting of the Fed, all eyes were on today's FOMC Minutes release. Here are the key quotes and takeaways from March's Fed dialogue:
"The U.S. economic projection prepared by the staff for the March FOMC meeting was considerably stronger than the January forecast."

Consumer spending during Q1 2021 increased from levels seen in Q4 2020.

The importance of communicating unlimited QE tapering well ahead of time was emphasized by several Committee members.

Although improving, the economy remains well off the Fed's maximum employment and 2% inflation objectives.

Labor market conditions improved during January and February, but remained down significantly year-over-year.

Increasing yields on longer-term bonds and interest rate futures suggested institutional capital is beginning to anticipate rising interest rates.
Bottom Line: Today's FOMC Minutes release brought more of the same. Although a tapering from QE unlimited is inevitable, the Fed isn't ready to begin considering how or when this is going to be done. For now, the central bank's dovish stance of the past year is firmly in place.