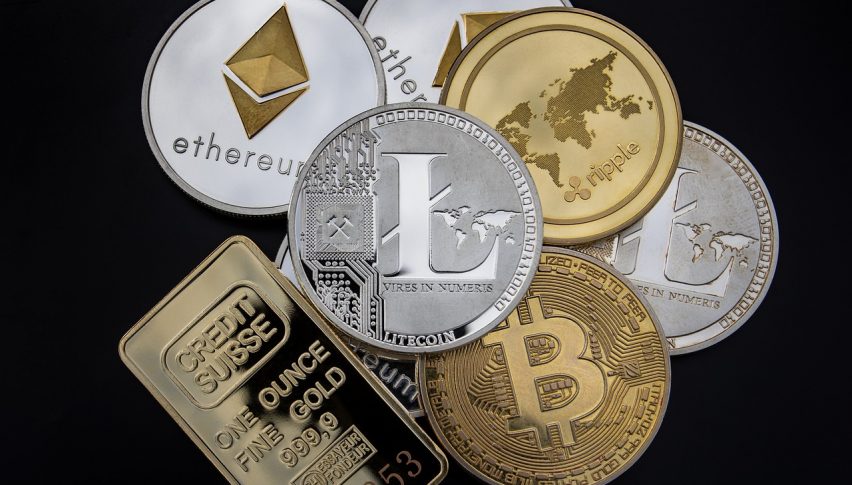 XRP Charges Through $1.00
Posted Wednesday, April 7, 2021 by
Rowan Crosby
• 2 min read
The XRP rally has continued overnight, with Ripple's token taking out the key $1.00 price level.
At this point in time, XRP is now 85% higher over the past seven days. Yesterday, however, we did get a little bit more clarity around what exactly is happening with the SEC.
In what was a big win for Ripple, with Magistrate Judge Sarah Netburn effectively granted Ripple the right to ask the question, 'what about BTC and ETH'. The crux of the matter is that the SEC claims XRP is a security. A very fair question would be, what's the difference between XRP and the other tokens and why did this take eight years?
We also heard from Ripple's attorney in a statement that outlined their thoughts as to why it is not a security:
XRP is a virtual currency and thus, outside the SEC's jurisdiction.
Ripple has never entered a contract for an investment with any holders of XRP. 
Ripple never held an ICO, never offered future tokens to raise money and has no relationship with the vast majority of XRP holders.
Holding XRP does not mean a person receives a portion of Ripple's revenue or profits.
Ripple's XRP sales amounted to far less than 1% of the massive XRP market that has grown over the last 8 years. 
The XRP Ledger, on which XRP actually moves, is completely decentralized. The SEC ignores the economic reality of an XRP transaction. 
Ripple's XRP holdings do not create an investment contract any more than DeBeers holdings convert diamonds into securities.
The XRP rally has seen price hold two key levels so far. The first major level was the $0.80 mark, where price pulled back and held up.
Right now, price is pulling back to $1.00 after getting as high as $1.10. We are seeing price really go in surgest at this point in time.
It is also worth noting that there is a fair bit more room to go before it even gets back to its ATH's above $3.00.
For now, we remain bullish on this one and wait for more SEC clarity or also a possible relisting on Coinbase and others.