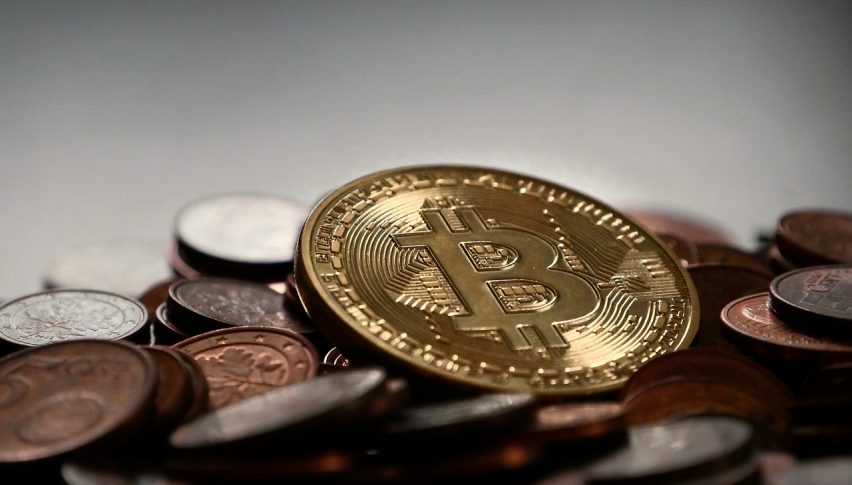 Is Bitcoin Losing its Dominance: Key Resistance Holding
Bitcoin was weak yesterday and that softness led to selling across the board for the major cryptocurrencies.
By the end of US trading, BTC was down 4% on the session as the world's leading crypto, struggles to deal with some strong key resistance overhead.
Price has not really been able to mount any serious charge at the $60,000 level and we are even seeing the sellers step up at $58,000. As is often the case, this weakness weighed on a host of cryptos with ETH, LTC and XRP all getting hit harder than Bitcoin. Ripple's XRP had been the standout performer so far this week, but it was unable to hold the key $1.00 level.
Interestingly, we have also seen the total crypto market cap tick high – now $2 trillion – before yesterday's sell-off.
There's no much support below and as we've seen a couple of times, price could very well sell down to the $50,000 level where there has been plenty of buying interest in the past.
Risk/Reward
Bitcoin is sitting at an interesting level from my perspective. As we know, 2021 has been very bullish for BTC/USD which is up from $30,000. Late in 2020, Bitcoin was at $10,000, which seems a world away now.
From my perspective, this is a bit of a warning sign, in that we've already seen much of the price appreciation. Buyers at current levels are unlikely to see the types of returns in the short-term that we've had over the past few months.
To put this in context, let's say price appreciates to $100,000. In the crypto world, a move from $60,000 to $100,000 isn't pretty minor – while the risk at these levels is huge.
Contrast that to some of the other alt-coins that haven't had their big runs just yet and for me, we can see the value lies elsewhere at the moment.
Take a look at the chart below, which shows Bitcoin as a percentage of the overall market cap. After the big bull run late last year, its dominance is on the decline. This suggests other coins and tokens are set to grow and outpace BTC.